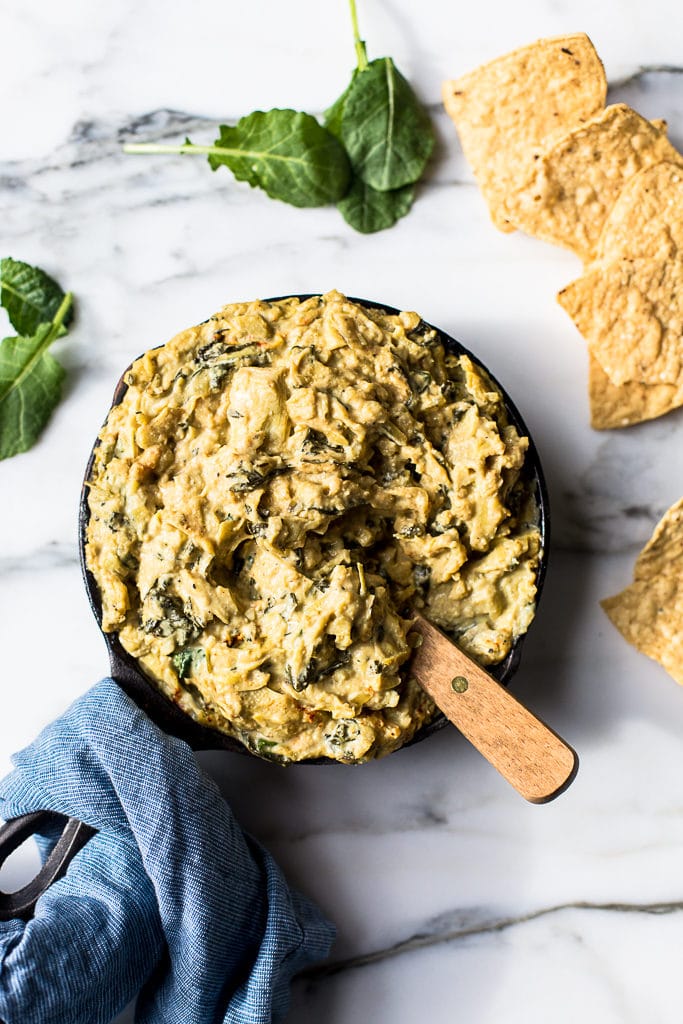 The Conscious Cook was the very first vegan cookbook I ever owned, and I was immediately enamored by the beauty, creativity, and thought that Tal Ronnen infused into each of his artfully crafted recipes.
On two separate occasions, I spent a solid 20 minutes flipping through the pages while blocking the cookbook stand in Whole Foods. What can I say, his golden tomato bernaise sauce left my mouth agape. Had I not been in the throws of my penny-pinching grad school years, I would have gifted it to myself; however, I graciously welcomed it as a Christmas gift from my dad and step mom in 2010 and have been cooking from it ever since.
When I heard that Tal was releasing a new cookbook, Crossroads: Extraordinary Recipes from the Restaurant That Is Reinventing Vegan Cuisine, packed with recipes from his brilliant and critically acclaimed vegan restaurant -- Crossroads Kitchen -- I did a little dance. When I received the book and began flipping through the pages, I did a big ol' breakdance.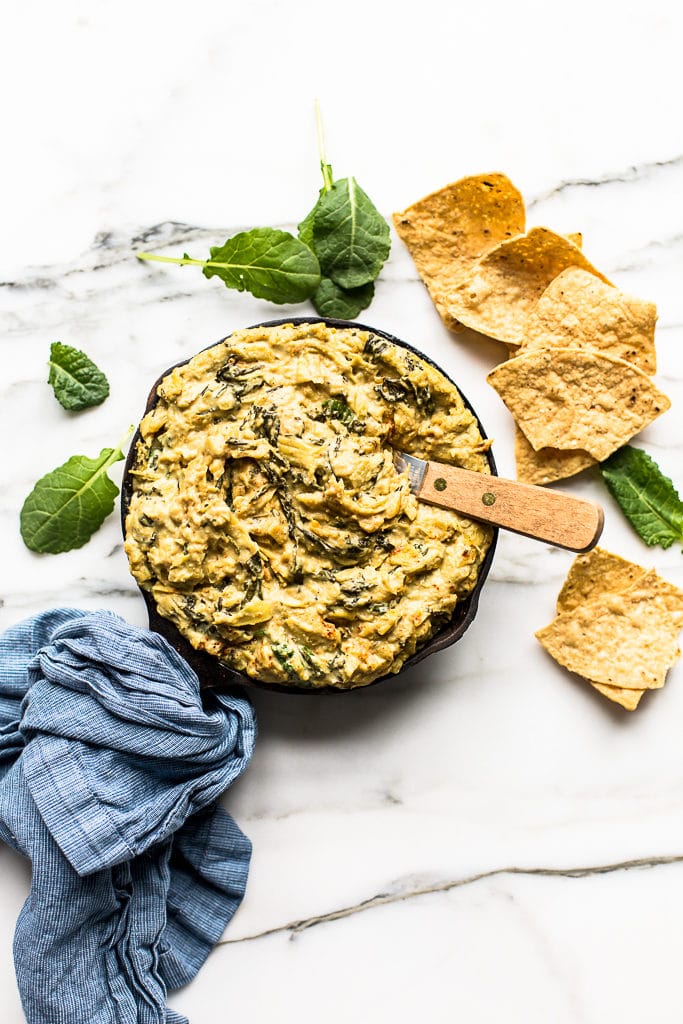 Tal doesn't just create brilliant vegan recipes, he creates brilliant recipes, period. They're elegant and intricate without being fussy. They're comforting yet rejuvenating and light. And they're downright inspiring. He's the only guy -- other than Dan, of course ;) -- that can convince me to whip up homemade pasta on a Wednesday night after a long day at work. Because homemade chive pasta with morels and asparagus with walnut parmesan. Need I say more? ♥
With recipes like Roasted Mushroom Flatbread with Caramelized Onions, Acorn Squash Ravioli, Lasagna with Puttanesca Sauce, Decadent Dark Chocolate Cake, and this dreamy Warm Kale & Artichoke Dip, it's hard not to fall in love with Crossroads. Even more, it's a challenge to find a convincing reason to step outside the kitchen, because Tal's recipes ignite inspiration and offer encouragement. He might gently nudge you outside of your cooking comfort zone, but his descriptions will expertly guide you to the perfected and finished dish. Yet another sign that an excellent recipe has the ability to draw out the talented chef within each of us, no matter our skill level.
If you're looking for a gift to add to your wish list or to gift to yourself this holiday season, I absolutely recommend Crossroads. And as an extra special gift, Tal and his publisher, Artisan Books, are generously offering a copy of Crossroads to one lucky gal or guy.
Be sure to 1) scroll down and enter to win and 2) make a pitstop halfway down to grab Tal's ridiculously tasty recipe for Warm Kale & Artichoke Dip. It's the perfect holiday gathering appetizer as it's easy to throw together, makes a large batch, and is an all around crowd-pleaser.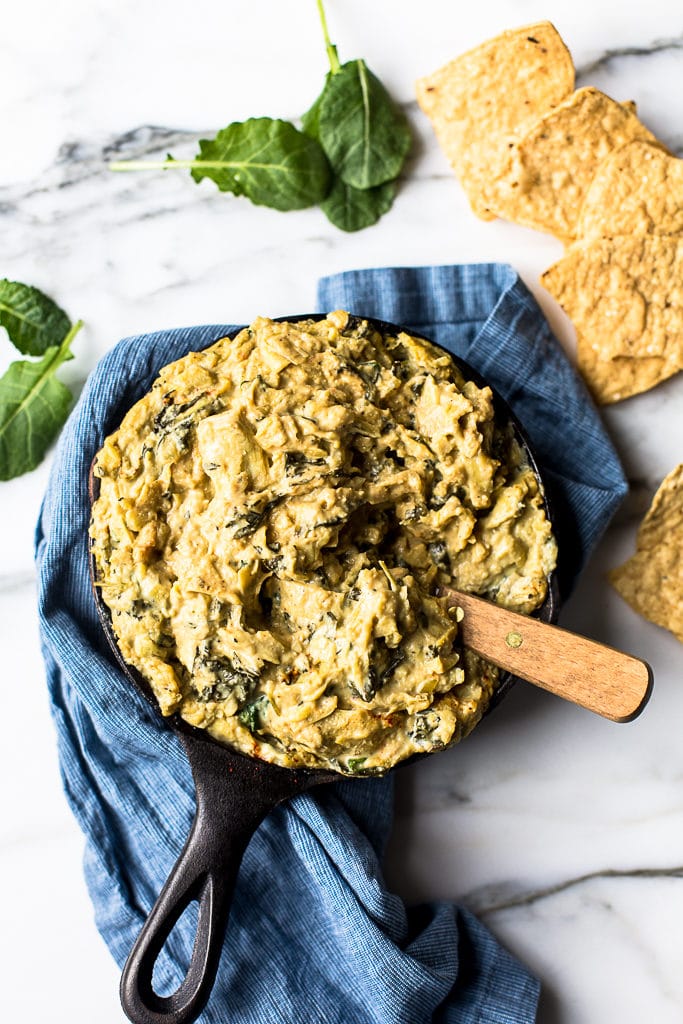 📖 Recipe
Warm Kale & Artichoke Dip from Crossroads by Tal Ronnen + A Giveaway!
"That retro classic, spinach and artichoke dip laden with cream cheese and sour cream, is transformed into a contemporary version that is still rich and creamy but allows the vegetables to shine. Kale's chewy texture and peppery kick make it a bold stand-in for spinach. When sauteing the artichokes, take care not to let them brown; you want the dip to keep its beautiful pale color. The cashew cream needs to be prepared a day in advance, so plan accordingly. Serve with Harissa Potato Chips, Lentil Crackers, or raw vegetables, or try putting it on baked potatoes or using it as a filling for stuffed pasta, such as cappellacci." - Tal Ronnen in Crossroads
Ingredients
8

large artichoke hearts or two 15-ounce cans artichoke hearts in water

2

tablespoons

Earth Balance butter stick

2

shallots, minced

6

garlic cloves, minced

½

cup

dry white wine

½

cup

dry sherry

1

cup

Cashew Cream*

1

cup

vegetable stock

½

cup

nutritional yeast flakes

2

tablespoons

fresh thyme leaves

6

cups

baby kale, coarsely chopped

1

teaspoon

kosher salt

½

teaspoon

freshly ground black pepper

Sliced raw vegetables (or tortilla chips) for servings

Smoked paprika, for garnish
Instructions
If using fresh artichoke hearts, bring a large pot of lightly salted water to a boil. Add the artichoke hearts and blanch for 10 minutes, or until slightly tender; a paring knife should slide in easily. Drain the hearts and plunge into an ice bath to "shock" them -- i.e., stop the cooking and cool them quickly. Drain and coarsely chop. If using canned artichokes, simply drain and chop.

Put a large deep saute pan over medium heat and add the butter substitute. When it has melted, add the shallots, garlic, and artichoke hearts and cook, stirring, until the vegetables are soft, 6 to 8 minutes.

Add the wine and sherry and cook for 1 minutes to evaporate some of the alcohol. Add the cashew cream, stock, nutritional yeast flakes, and thyme, reduce the heat to medium-low, and gently simmer until thick, 35 to 40 minutes; stir occasionally to make sure the cream mixture doesn't stick and burn on the bottom of the pan.

Fold in the kale a few handfuls at a time and continue to simmer until the kale is soft and the artichokes have broken down slightly, about 10 minutes. Season with the salt and pepper. (The dip will keep for up to 3 days covered in the refrigerator. To serve, reheat over medium-low heat, stirring often.)

If the dip appears to thick, add a couple of tablespoons of stock or water.

Spoon the dip into a serving bowl, dust with smoked paprika, and serve with the potato chips, crackers, or sliced raw vegetables.
Notes
*To make the cashew cream:
2 cups whole raw cashews, rinsed
Filtered water
Put the cashews in a bowl and pour enough col filtered water to cover. Cover with plastic wrap and refrigerate for at least 12 hours or up to 1 day.
Drain the cashews in a colander and rinse with cold water. Transfer the cashews to a blender, preferably a Vitamix, and pour in enough cold filtered water to cover them by 1 inch, about 3 cups. Blend on high for 2 to 3 minutes, until very smooth and creamy without any trace of graininess. The cashew cream should be smooth on the palate; add more water if necessary. If you're not using a heavy-duty blender, you may need to strain the cashew cream through a fine-mesh sieve to get rid of any grittiness.
Cover and refrigerate until ready to use. It will thicken as it sits, so blend with ½ cup or so filtered water if needed to reach the desired consistency. It can also be frozen.
Excerpted from Crossroads by Tal Ronnen with Scot Jones (Artisan Books). Copyright © 2015. Photographs by Lisa Romerein.
Crossroads Cookbook Giveaway
One winner will receive a copy of Crossroads by Tal Ronnen. For a chance to win, simply enter the giveaway using the Rafflecopter widget below and comment on this post between December 3rd and December 17th. Please note: this giveaway is only open to residents of the US and Canada.