Hello, sweet friends! Or should I say "Hi, y'all!"
It's been well over a year since I last posted, and so much has happened since then.
I know I've worried a few of you (please accept my sincerest apologies for that). I needed time away though. Not for any one reason in particular, but because my heart and attention have been in so many other places at once. And it's just felt right to step back, take a breath, and integrate all life's thrown our way... to slow down so that I could hear my own voice and nestle deep into a restorative cocoon, if you will.
I've spent the last year-plus resting, relaxing, raising our sweet babies, and recalibrating in the face of near constant earthside craziness.
A gal can't stay cocooned forever though, and it's time to emerge.
What's happened since we last chatted? A lot. Read on if you'd like to know what I've been up to.
For starters, we moved to Nashville!
Whenever we share this news, the immediate inquiry is "Why Nashville?" There are lots and lots of reasons why Nashville drew our hearts in, but the decision to move actually started about a decade ago with a variety pack of reasons for "Why not Chicago..."
For the last many years, we'd tinkered with the idea of an out-of-state move. We pondered, considered, and imagined living in about 50% of the states this country has to offer. From the North to the South, the East to the West, and back again.
But nothing felt quite right. Or maybe it was just that such a big move didn't feel right at the time.
The world though is an entirely different place now than it was just two years ago, and the changing times quickened the pace of our decision.
So why Nashville?
Because it felt... feels... right. It's strange, but Nashville immediately felt like home when we moved here in November. I share this not to take anything away from what home was before this move but rather to point out that the idea of "home" is more transient than I once gave it credit for.
Through the lens of this move, I've realized "home" is a state of mind... or perhaps it's a state of heart. A sacred space we carry with us as we adventure out into new horizons, places, and life seasons.
We also moved to Idaho...
Well, sort of.
Because hey, when one out-of-state move isn't enough, try two!
Tennessee is certainly home base from here on out, but that southern summer humidity means business. Idaho, however, is dry as a bone. And the scenery and star-gazing are two things I will never, ever tire of.
And so we're grateful to have the opportunity to spend part of our time out west in the mountains when the going gets... hot.
Sloane is 4 and Winter is 17 months old
What? When did this happen?? I'm likely as surprised as you are.
I now fully comprehend the sentiment behind the doting auntie comment, "Look at you!! How'd you get so big?!" (For real though, I say this to the girls on a near daily basis.)
Seriously though, how'd you get so big??
I was locked out of Instagram for nearly 8 months
I just got back into my account thanks to the help of a fellow food blogger—thanks again, Richa!
I'll spare you the boring details of how I got locked out. But the way the situation transpired was actually kinda funny...
I took an intentional Instagram hiatus for the first half of 2021 and enjoyed that break so, so much. So much so that I wasn't sure I wanted to return to Instagram... ever. But when push came to shove, I realized that I really missed connecting with you in my DMs and that there wasn't a great substitute for that feature of the platform. So I made the decision to return sometime mid-summer.
Then, just before I returned, I updated my password and locked myself out. I think I subconsciously manifested it. It was like my soul knew I really wanted more time to cocoon.
Whatever the reason, I did my best to take it in stride and embrace it with grace.
On the Instagram note, I'll be updating my username at some point soon to reflect a new direction I'm taking career wise (see below). I'll completely understand if you decide to part ways as this new direction unveils itself since you likely found your way here (and there) for the recipes. Of course I hope you stick around, but I promise there will be no hard feelings either way.
I'll no longer be sharing new posts or recipes here on Blissful Basil
This zinger is part of why it's taken me so long to share an update.
I've known this in my heart since the start of 2020, accepted it in my mind about halfway through 2020, but needed time to really let go and feel what... well, what letting go... actually feels like.
It's scary to invest so much time, energy, and passion into something only to eventually let it go. And yet, I'm certain that saying goodbye here is what needs to happen to say hello somewhere else.
Beyond that though, it's time. I've known it's time, and I have a feeling you sensed it too (even before I went completely MIA that is).
Motto of the moment: When passion dwindles, let go. If it comes back, it's meant to be. If it sails out into the distance, it's meant to be set free. Containing it will only stifle it (and you).
What this means for you: All of the existing (nearly 800) recipes will stay right here on the site. They're not going anywhere, so you can continue to peruse and explore to your heart's content. I'll also continue to check and reply to comments, just on a more occasional basis than I once was.
I'm launching a podcast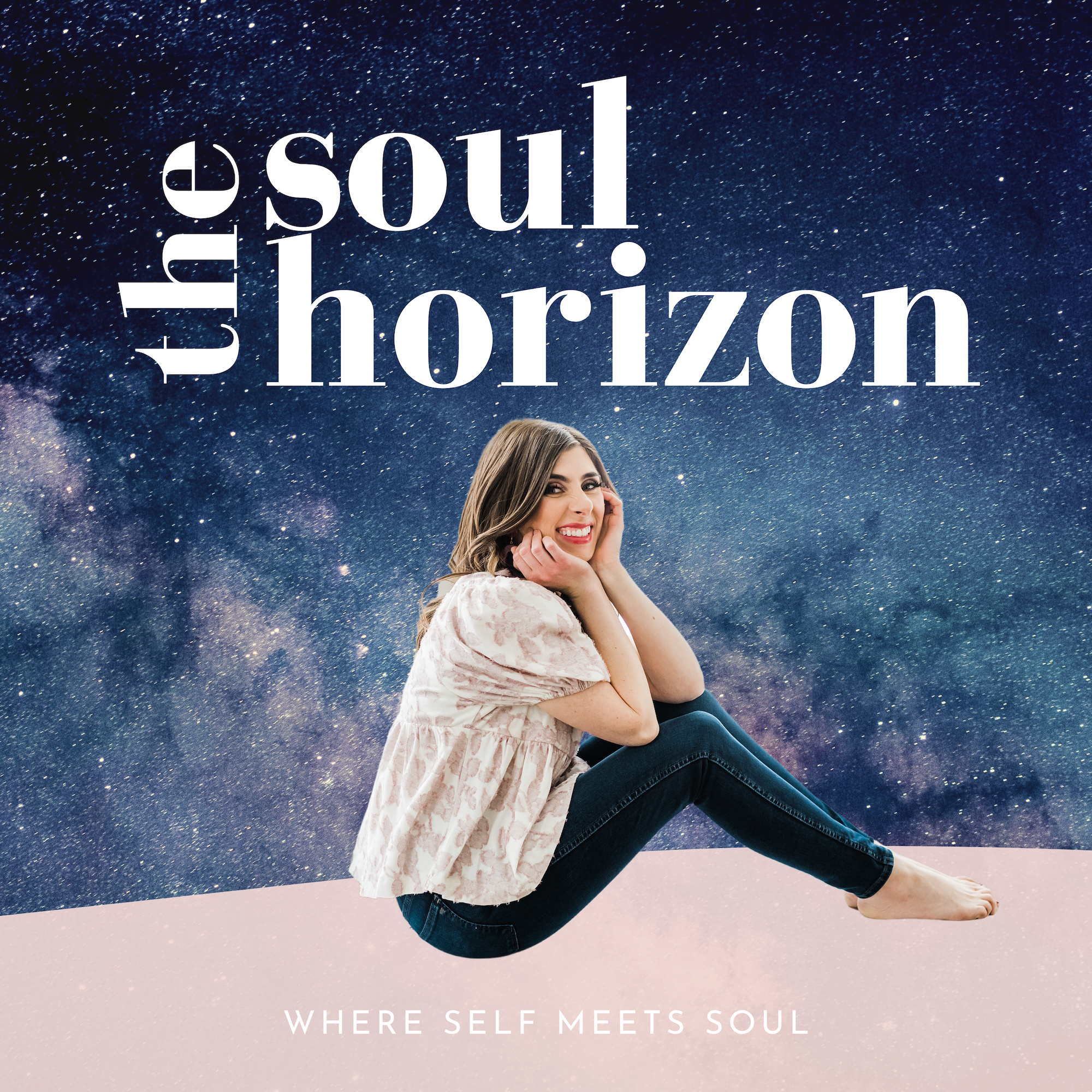 I first got the itch to transition from the written page to the spoken word sometime in 2016. I procured all the recording gear, took a few helpful courses, and then... sat on the idea for nearly six years.
I'm so glad I waited though, because that time allowed the purpose and the why behind the show to percolate.
The Soul Horizon is set to launch in early April. I'll be dropping a handful of episodes all at once, so be sure to follow along on Instagram if you'd like to know when that happens.
I think that's it for now.
This certainly isn't goodbye, just a heartfelt 'see ya over there.' ❤️