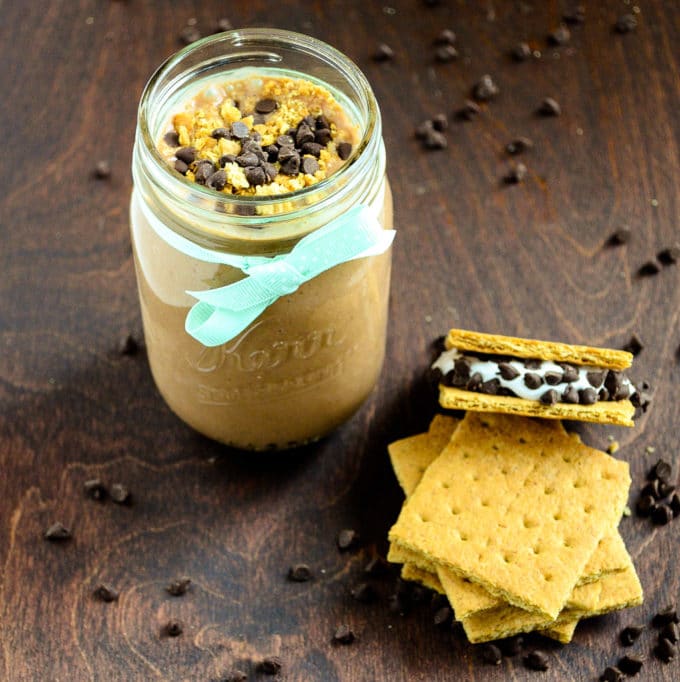 Chocolate + Marshmallow + Graham Crackers all rolled up into a drink = one fabulous decision. This one doesn't need much of an intro as the title is really all you need to be convinced that this is a good idea. Plus, you're probably still reading my rant from Friday's post. So, without further adieu, I give you the S'mores Smoothie. It's chocolatey, creamy, and filling with warm undertones of vanilla and graham cracker crumbles. If you have a friend (ahem, Dan) around when you're making this, you'll want to double the batch or you'll blink and your smoothie will be snatched up in an instant.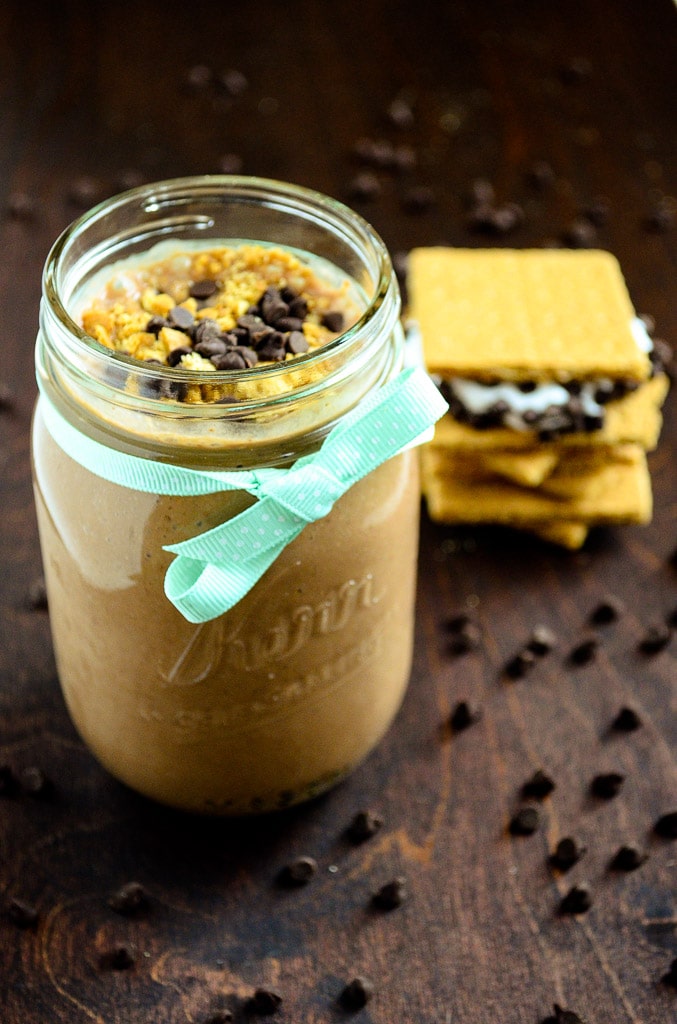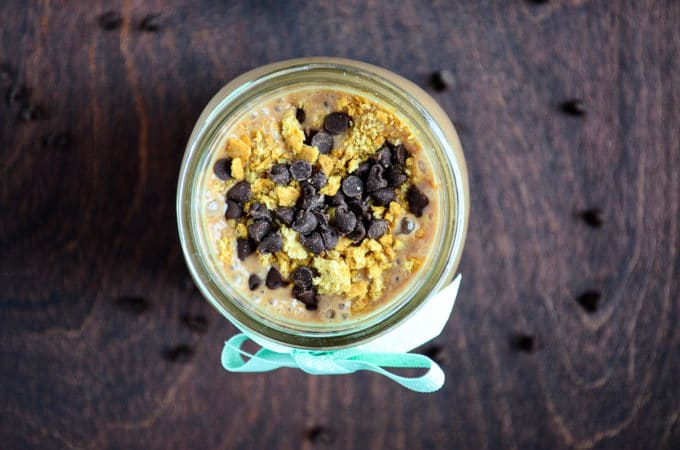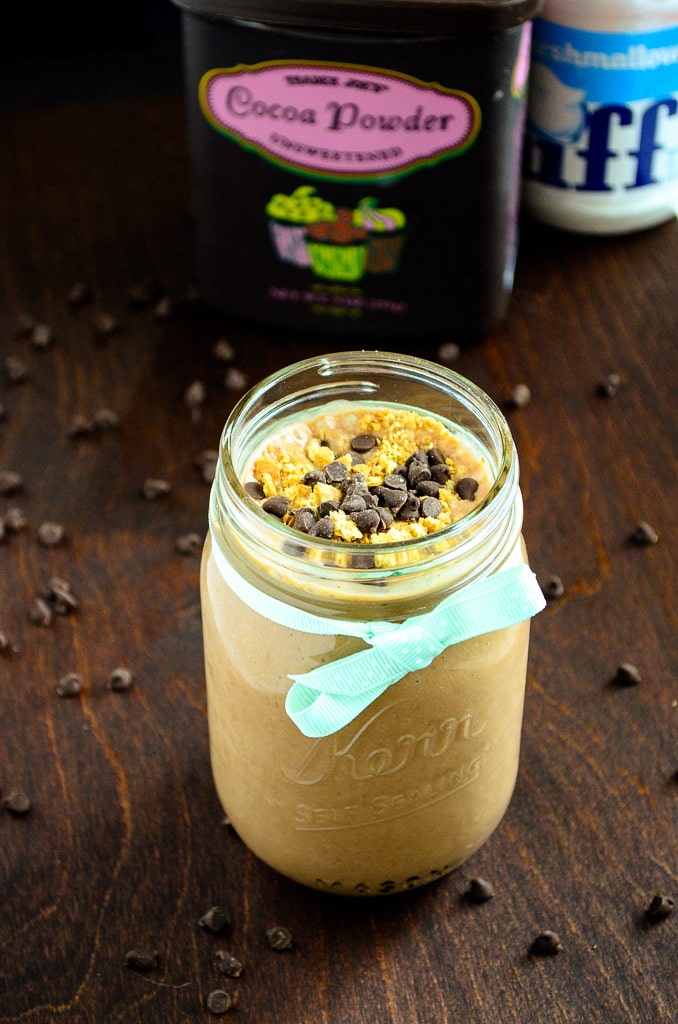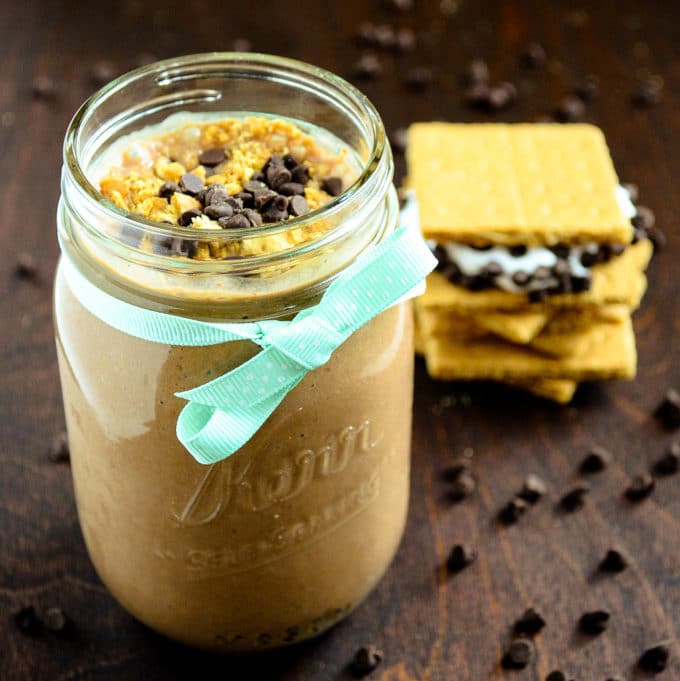 S'mores Smoothie
Author:
Ashley Melillo | Blissful Basil
Ingredients
1 banana
½ cup sweetened vanilla almond milk
2 teaspoons cocoa powder
1 ½ graham cracker sheets, divided
2 tablespoons marshmallow fluff
5-7 ice cubes
mini chocolate chips for garnishing
Instructions
Add banana, almond milk, 1 graham cracker sheet, marshmallow fluff, and ice to a blender. Blend for 1 minute or until smooth.
Pour into a glass and garnish with mini chocolate chips and crushed graham cracker.
Serve immediately.