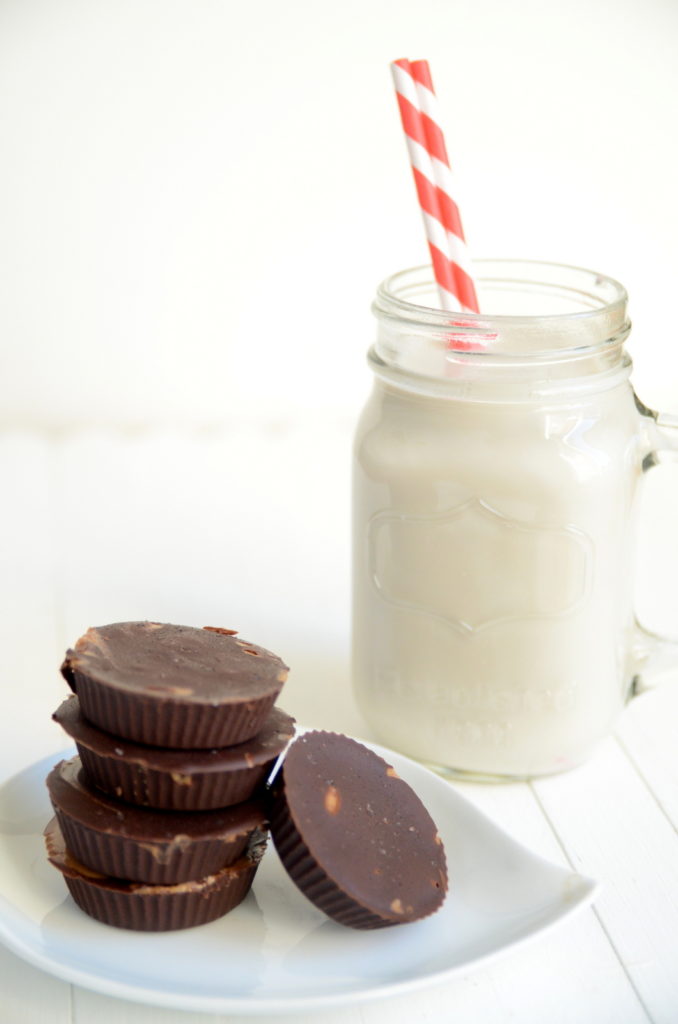 Another Thanksgiving en route and another year of people and memories for which to express gratitude. I hope this post greets you in the comforts of a warm home surrounded by family, furry friends, and other loved ones.
Let's talk gratitude for a moment. Often I find myself expressing gratitude for the things that are inherently easy to slather with generally gracious words; I'm grateful for my family. I'm grateful for my sweet husband. I'm grateful to have a job that I love. I'm grateful for the delicious food I eat. Etc. However, sometimes I'll catch myself saying these words without actually connecting to the details of why it is I feel grateful for these things. Does this make sense? I guess it's similar to those moments when you catch yourself saying "I love you" out of habit when you are ending a phone conversation. You say the words and you do mean them but you're already moving onto the next "to-do" in your day without allowing yourself to fully experience what it is you're saying in the moment. I'll admit, I do this all the time.
Last week, a few of my colleagues and I were fortunate enough to attend a day-long conference on mindfulness presented by Donald Altman, a psychotherapist and former Buddhist Monk. Mindfulness is the practice of focusing attention and awareness on the present moment and accepting the reality of "what is" rather than the worries of "what if." Mindfulness allows you to observe your thoughts and feelings from a distance without judging them as good or bad.
When I signed up for the conference, my sometimes know-it-all self felt that I knew quite a bit about mindfulness and this would simply be a good refresher on strategies I could use with students. After all, I do practice yoga and have read The Power of Now (ha!). I was so completely wrong. It turned out to be a humbling refresher on how absolutely unmindful I can be most of the time. The presenter pointed out some of the typical unmindful behaviors that people engage in: fast-walking, shallow chest-breathing, rushing through daily chores, speeding, and mind-wandering. I do ALL of these things on a daily basis. Whoops. I had assumed that a regular mindful yoga practice made me mindful in general. However, most of the time I'm sprinting into the studio after speeding home from work and fast-walking out of the studio to get home and frantically cook dinner.
So what does mindfulness have to do with gratefulness? According to Donald Altman, the two are nearly synonymous with one another; a mindful mind is a grateful mind. A mind that authentically attunes to the intricacies of each moment is a mind that accepts and appreciates the "what is" rather than rejecting it. And the "what is" isn't always the pretty, easy-to-appreciate stuff. The "what is" in our lives can be downright horrific but mindfulness helps negate our knee-jerk reaction to push bad feelings away and conversely, makes room for us to accept our current reality and feelings as they are.
At the conference, we were asked to pair up with a person we had never met before, face one another, stare into each others eyes, and sit in silence for two minutes. We were told to mindfully observe our thoughts, label them for what they were, and let them go. I was paired up with a 71-year-old social worker. For the first 45 seconds or so all I could think was "This is so awkward." and "I can't wait for this to be over." However, as I mindfully acknowledged the awkwardness, I felt more and more calm, content, and even grateful for the strange experience. Simply identifying my feelings as awkward without judging them alleviated my anxiety and allowed me to appreciate the unique experience of observing this lovely stranger. At the end of the two minutes, my new staring-contest friend acknowledged that she experienced a similar calming effect even though she initially felt extremely uncomfortable. We were then asked to spend 10 minutes talking about the things in our lives that bring us joy. My partner and I did just that and felt so bonded to one another that we ended up talking about life, love, and loss throughout the 20-minute break that followed. This was a small but powerful example of mindfulness, and I'm so grateful for that two-minute moment in time and the open, authentic, and vulnerable conversation that came to be as a result of it.
I've rambled on a bit, but my point is that I'm challenging myself to be more mindful and grateful this Thanksgiving when I'm with my family. I want to mindfully linger in each hug, conversation, bite of tasty food, and expression of gratitude. And maybe, just maybe, I'll even find a way to be mindful while doing all of those Thanksgiving dishes.
Oh yes, and these Almond Butter Cups tie into the theme of mindfulness because I attempted to stay mindful throughout the time it took to make and photograph them. It was a challenge but I found much more enjoyment in the process as I melted, drizzled, sprinkled, staged, and photographed these tasty little beauts. These are also the perfect potential holiday gift for coworkers -- easy to make, easy to wrap, and super yummy. Enjoy and HAPPY THANKSGIVING!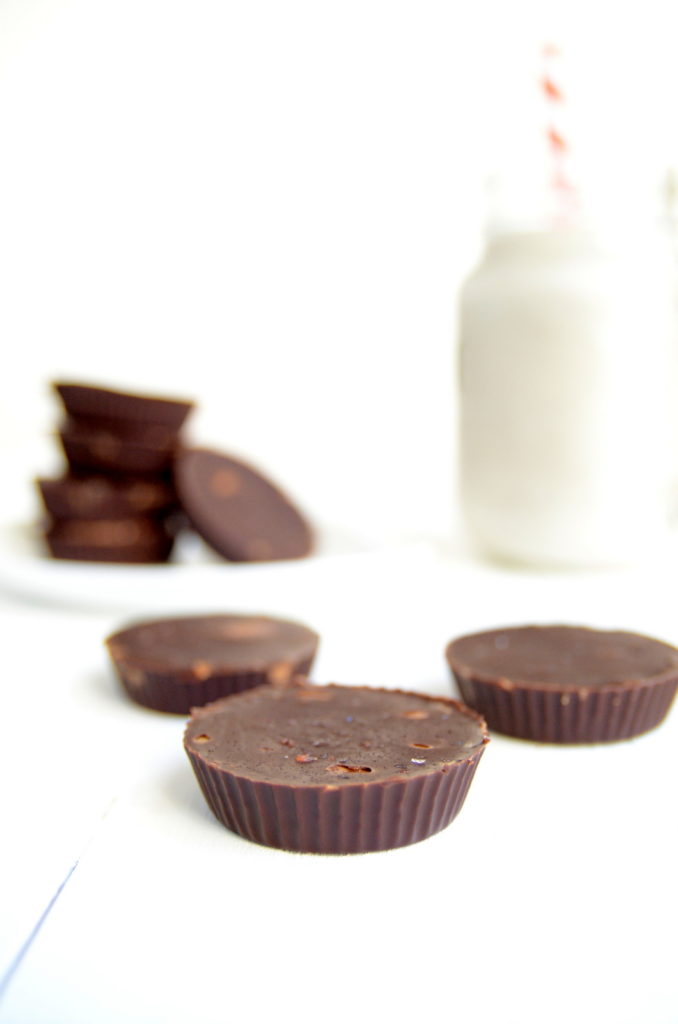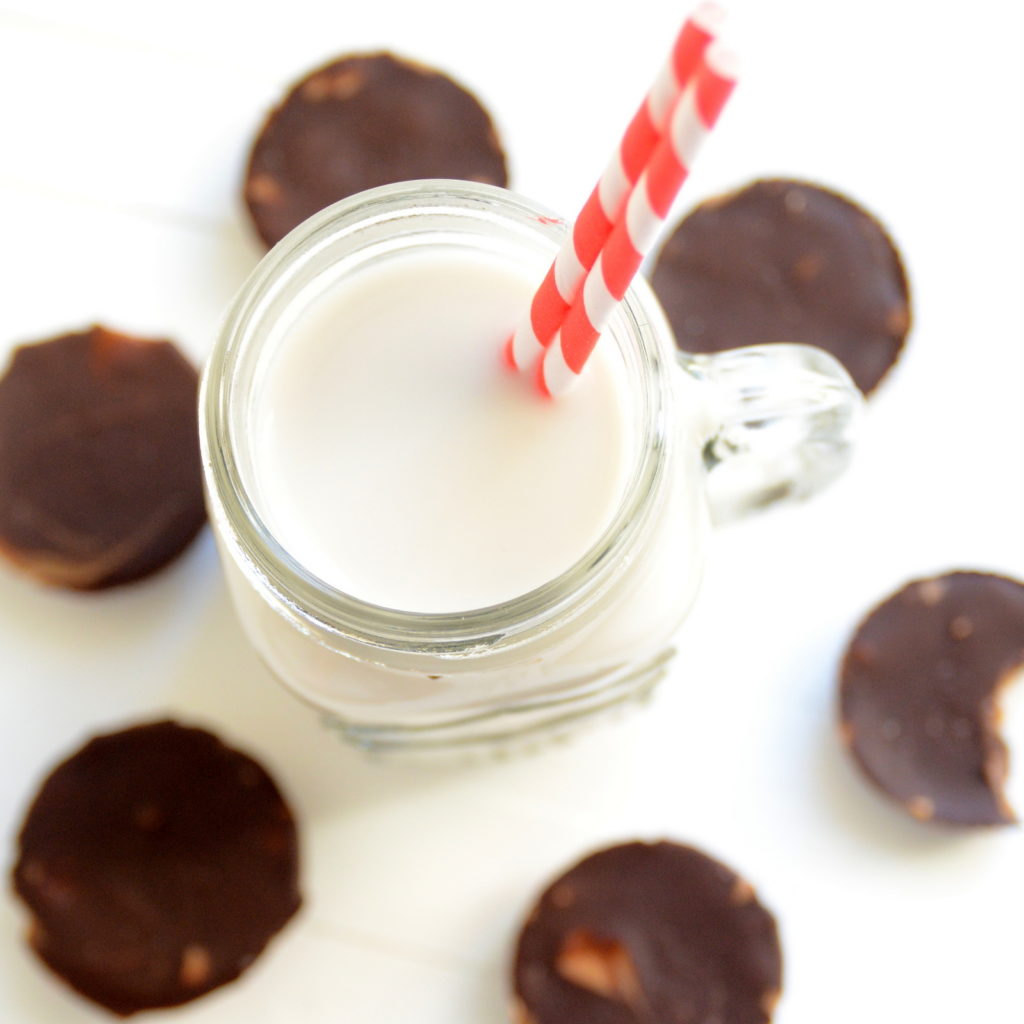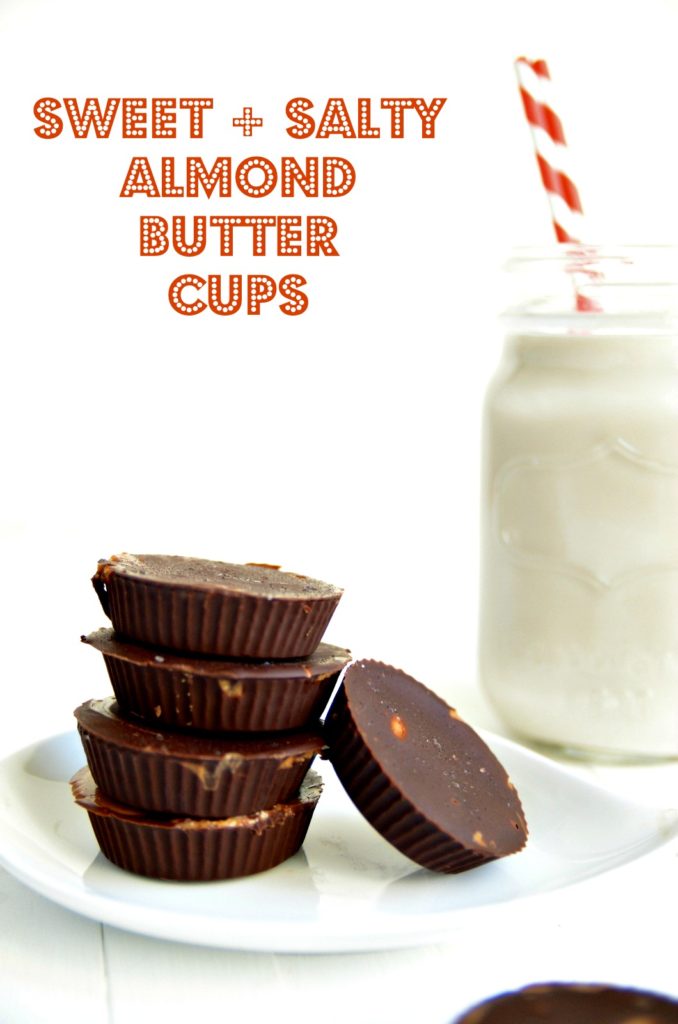 Sweet + Salty Almond Butter Cups
Vegan chocolate chips are melted with coconut oil, poured into molds, snuggled up with creamy almond butter, and sprinkled with pink sea salt. *You will need a peanut-butter cup mold for this recipe!
Ingredients
1 cup semi-sweet chocolate chips
1 tablespoon coconut oil
3 tablespoons creamy almond butter
Pink sea salt or other large-grain sea salt
Instructions
Melt the chocolate chips and coconut oil in a double boiler.
Using a spoon, delicately fill the bottom of the peanut butter cup molds ¼ of the way full with melted chocolate (do not overfill -- less is more in this step). Pop the mold in the fridge for 5 minutes to begin to set.
Melt the almond butter in the microwave for 15-30 seconds or just long enough to soften.
Remove the mold from fridge and use a spoon to drop 1-teaspoon dollops of almond butter in the center of each mold.
Top with another spoonful of chocolate to cover almond butter.
Sprinkle top of almond butter cups with sea salt and refrigerate for 20 minutes to set.
Turn mold upside down and pop almond butter cups out of mold. Enjoy!
Store leftovers in fridge.