Sweet + Salty Almond Butter Cups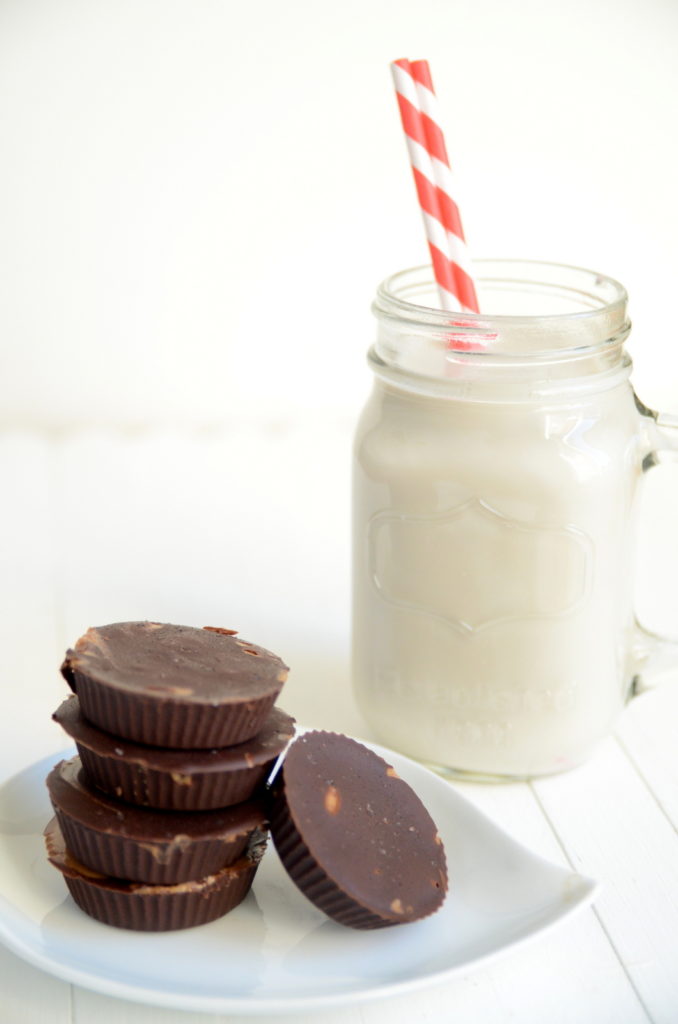 1 cup semi-sweet chocolate chips
1 tablespoon coconut oil
3 tablespoons creamy almond butter
Pink sea salt or other large-grain sea salt
Melt the chocolate chips and coconut oil in a double boiler.
Using a spoon, delicately fill the bottom of the peanut butter cup molds 1/4 of the way full with melted chocolate (do not overfill -- less is more in this step). Pop the mold in the fridge for 5 minutes to begin to set.
Melt the almond butter in the microwave for 15-30 seconds or just long enough to soften.
Remove the mold from fridge and use a spoon to drop 1-teaspoon dollops of almond butter in the center of each mold.
Top with another spoonful of chocolate to cover almond butter.
Sprinkle top of almond butter cups with sea salt and refrigerate for 20 minutes to set.
Turn mold upside down and pop almond butter cups out of mold. Enjoy!
Store leftovers in fridge.
Recipe by
Blissful Basil
at https://www.blissfulbasil.com/sweet-salty-almond-butter-cups/