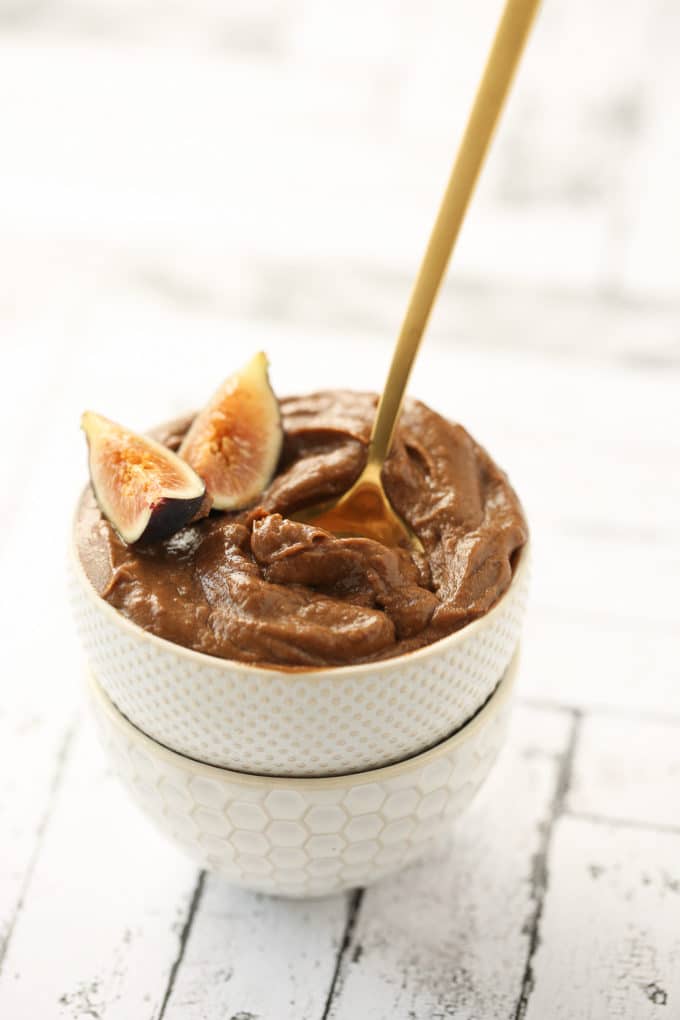 First order of business: I'm sorry for only getting two posts up and being a bit MIA on social media this week. It usually takes me a week or two (okay, three) to find my groove of work-blog balance once the school year starts. So that transition + figuring out how to reconfigure cookbook work into evenings and weekends = a manageable dose of discombobulation in my life.
And although I'm not planning on making a habit of it, there will be a handful of weeks between now and my deadline (December) that I'll share two posts instead of three so that I don't burn myself out. One of the greatest lessons I've learned from balancing a full-time job and (just about) full-time blog is to respect my limits before I'm fearfully peering over their edges. And that saying "no" to the wrong opportunities is just as important as saying "yes" to the right ones.
And when all else fails? Well, for those times there's chocolate.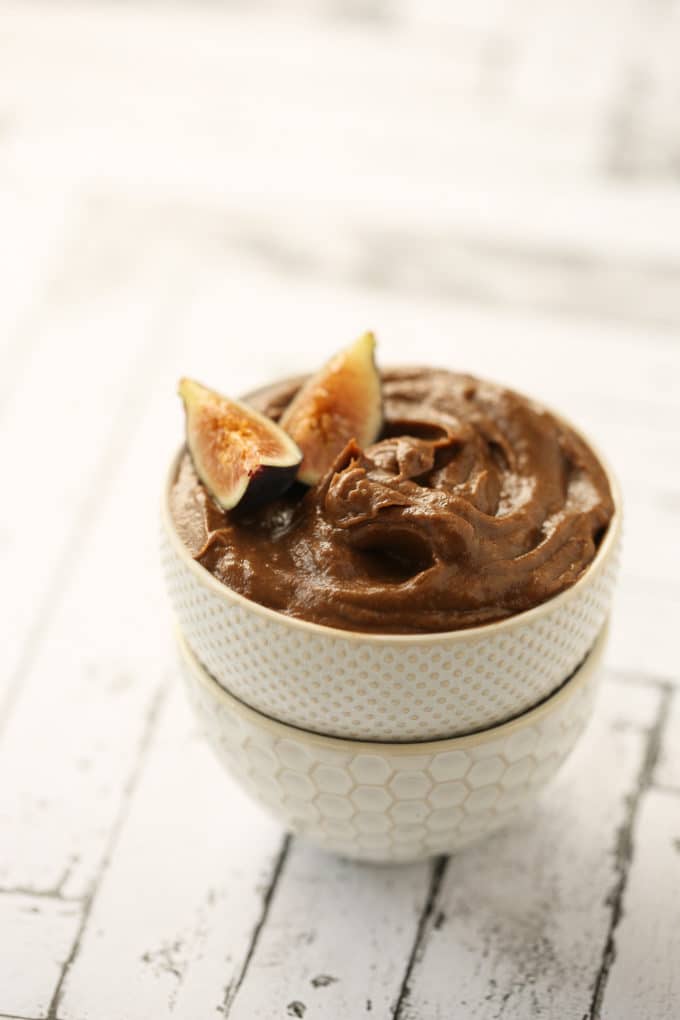 Rich, silky-smooth chocolate mousse that's made with avocado and sweetened with dates. Mmhmm, that's the kind I'm talkin' about. The kind that makes you feel as good as it tastes.
This drool-worthy chocolate mousse recipe is from Rebecca Leffler's Très Green, Très Clean, Très Chic: Eat (and Live!) the New French Way with Plant-Based, Gluten-Free Recipes for Every Season. This plant-powered spin on French cooking offers 150+ vegan recipes that are free of gluten, soy, and refined sugar.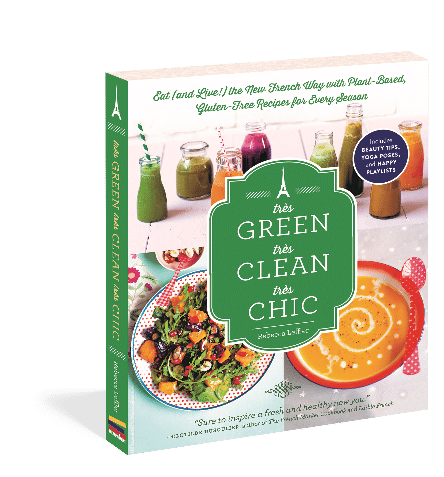 In addition to a sharing a generous number of seasonally-categorized recipes, Rebecca offers healthy living tips and tidbits. From natural beauty treatments to yoga poses, the pages of this book are flecked with bite-sized words of encouragement to support a clean, compassionate lifestyle.
Visually, the book is a true beauty; the pages pop with colorful illustrations and beautiful food photography, and Rebecca's passion is palpable upon each turn of the page.
This "Mousse au Chocolove" is both decadent and nourishing, and Rebecca provides several flavor variations, including chai-spiced, chocolate mint, and açai. This treat is intensely chocolaty with a pillow-like texture. The recipe calls for 1 medjool date to sweeten, but I ended up adding 3 to appease my sweet tooth. I recommend soaking 3-4 dates, adding one, and then adding more from there until it hits your sweet spot.
Be sure to checkout the recipe below. And a big thank you to Rebecca and The Experiment for giving me the go ahead to share the recipe.
Très Green, Très Clean, Très Chic is available now, and you can order your very own copy here.
Also, be sure to scroll down to the bottom of this post and enter to win a copy of Très Green, Très Clean, Très Chic!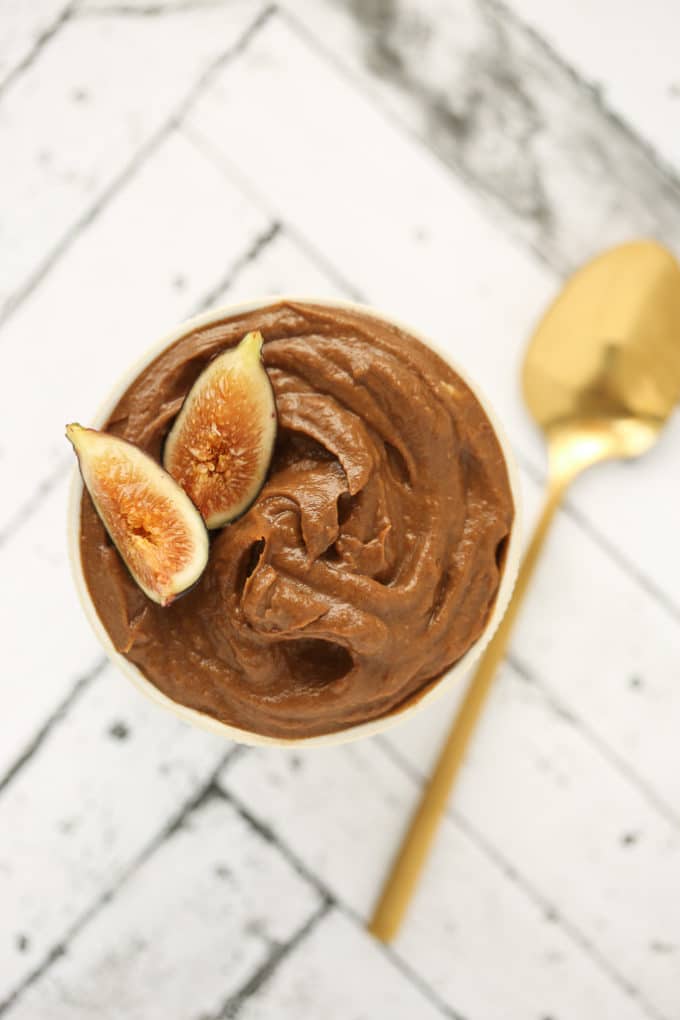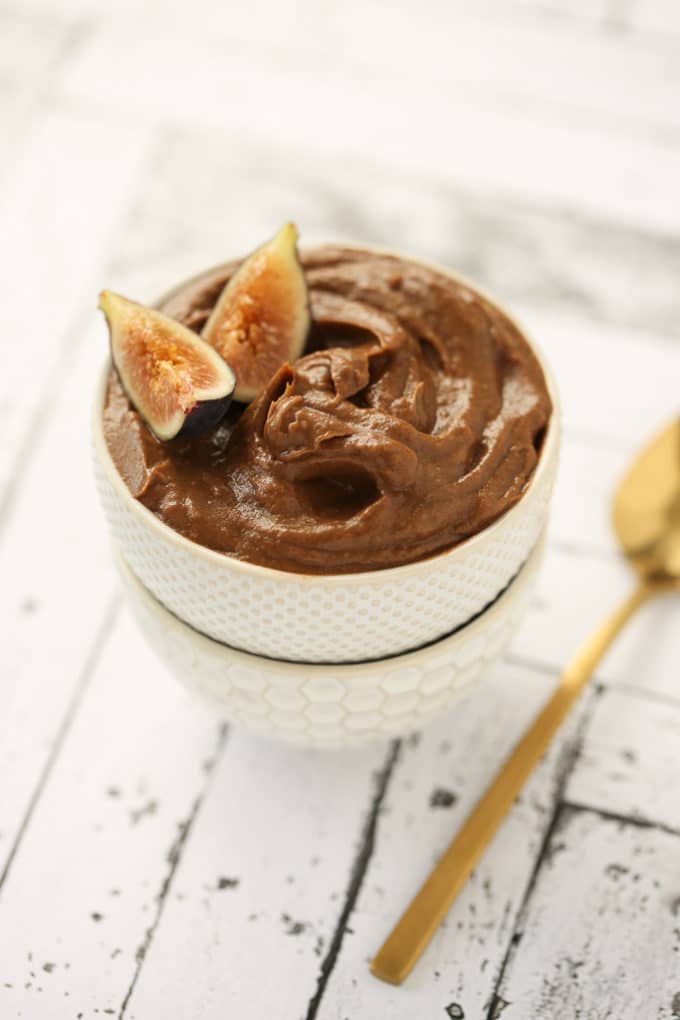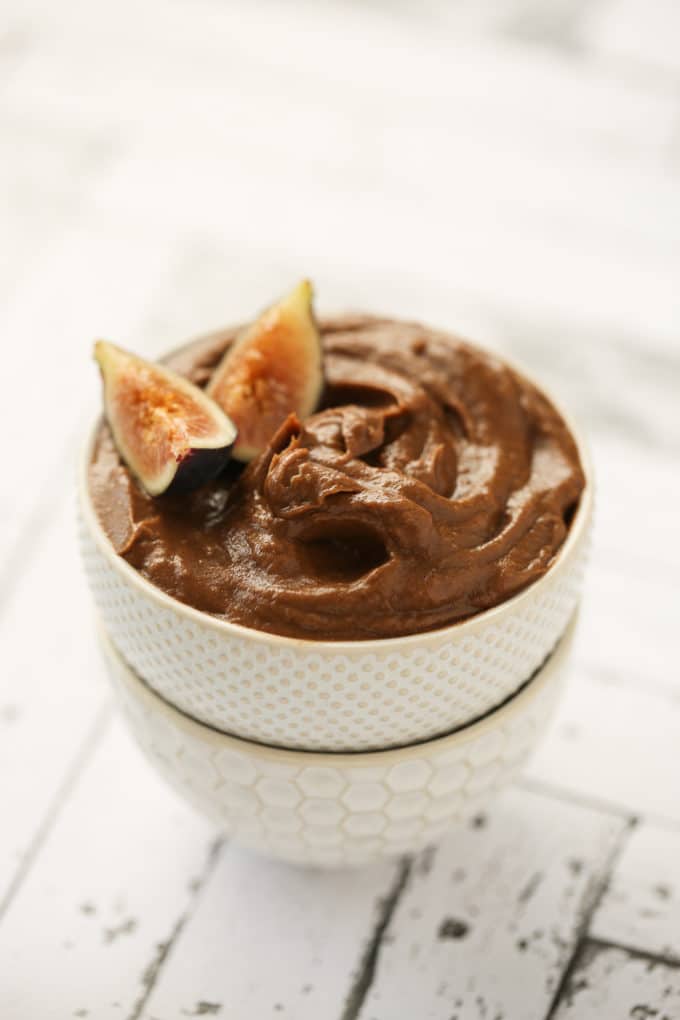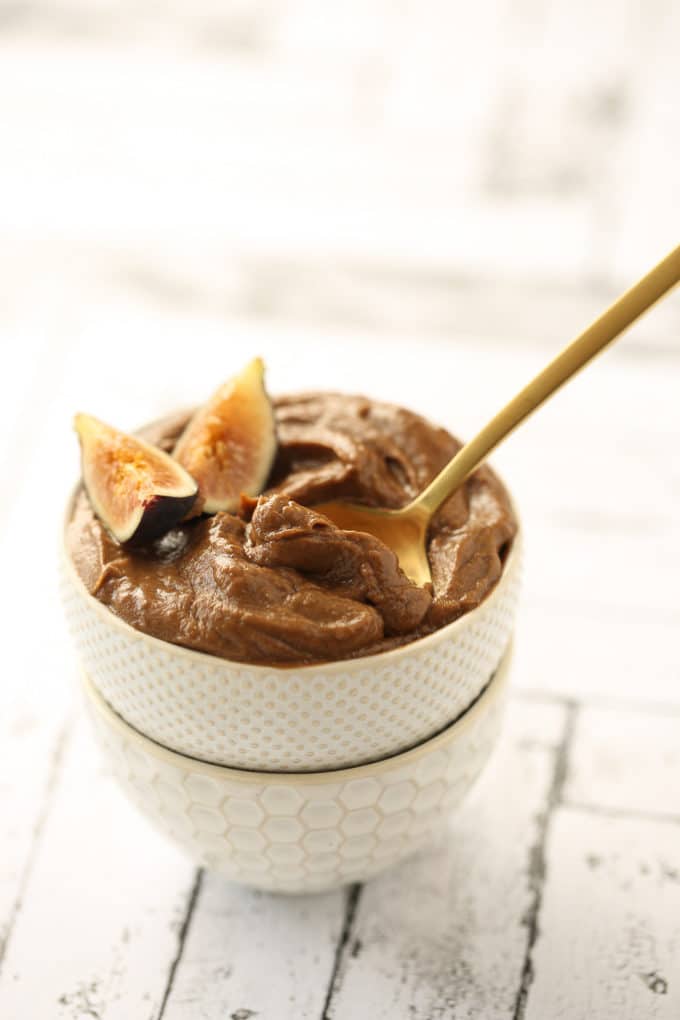 📖 Recipe
Mousse au Chocolove
"This chocolate mousse is the ultimate comfort food: It's easy to digest and soothing to both body and mind, thanks to a silky texture and feel-good chemicals that boost endorphins and serotonin levels in the brain. Unlike classic mousse au chocolat, this version uses a (not-so) secret ingredient to obtain a creamy consistency: the astounding avocado! No need for cream or eggs; the avocado alone adds sultry smoothness, with the addition of dates, vanilla, cinnamon, and an optional superfood boost from carob and mesquite that accentuates the chocolate flavor without adding sugar." -- Rebecca Leffler
Ingredients
1

large ripe avocado

1

medjool date, pitted (I ended up using 3 dates to sweeten it more)

1

very generous tablespoon raw cacao powder

⅛

teaspoon

vanilla powder or vanilla extract

⅛

teaspoon

cinnamon

¼

cup

(50 ml) nut milk (homemade or store-bought), coconut water, or water

A pinch of himalayan or sea salt

1

teaspoon

mesquite powder

(optional)

1

teaspoon

carob powder

(optional)
Instructions
Halve, pit, and scoop out the flesh of the avocado. Soak the date in hot water until soft, then remove the pit and peel. Add all ingredients to a Vitamix (preferable) or food processor and blend until smooth. Add more liquid as needed.

Tips: Top with some cacao nibs and fresh fruit if you're fancy! You can also easily turn this into a chocolate hake; just add more liquid to thin it out and pour into a glass. This is much creamier

and more delicious using a nut milk, particularly a homemade cashew milk.
Notes
Mint Mousse au Chocolove: Add 1 to 2 drops of peppermint essential oil and ½ tablespoon chopped fresh mint into the mousse and blend, then garnish with more mint leaves.
Mousse au Chocole: Add a pinch of cayenne pepper and ¼ teaspoon maca powder.
Mousse au Chocorange: Add 1 to 2 drops of orange essential oil and top with orange zest.
Mousse ay Chai-Colot: Add 1 to 2 drops of cinnamon bark essential oil and a pinch each of nutmeg, cloves, ginger, black pepper, and cardamom. Optional: Add 1 teaspoon of lucuma powder.
Mousse au Chocacai: Add 1 teaspoon of açai powder. Top with fresh berries and cacao nibs. Recipe from Très Green, Très Clean, Très Chic: Eat (and Live!) the New Way with Plant-Based, Gluten-Free Recipes for Every Season, copyright © Rebecca Leffler, 2015. Reprinted by permission of the publisher, The Experiment. Available wherever books are sold. theexperimentpublishing.com
Très Green, Très Clean, Très Chic Giveaway
One winner will receive a copy of Rebecca Leffler's Très Green, Très Clean, Très Chic. For a chance to win, simply enter the giveaway using the Rafflecopter widget below and comment on this post between August 28th and September 11th. Please note: this giveaway is only open to residents of the US and Canada.