Let's go ahead and point out the obvious: I should have posted this one before Valentine's Day! Whoops. Sorry about my timing, but I promise you'll enjoy this recipe regardless of the season in which you're enjoying it.
This smoothie comes together in a pinch and will dazzle your taste buds with its fruity and chocolaty charm. The combination of fresh strawberries, frozen banana, raw cacao, almond milk, and vanilla extract creates a smoothie that will have you thinking you're biting into thickly-coated, massive, and delectable chocolate-covered strawberries with each sip. You can even substitute the almond milk with full-fat coconut milk to turn this smoothie into a rich and decadent milkshake. Simplicity at its finest and most delicious!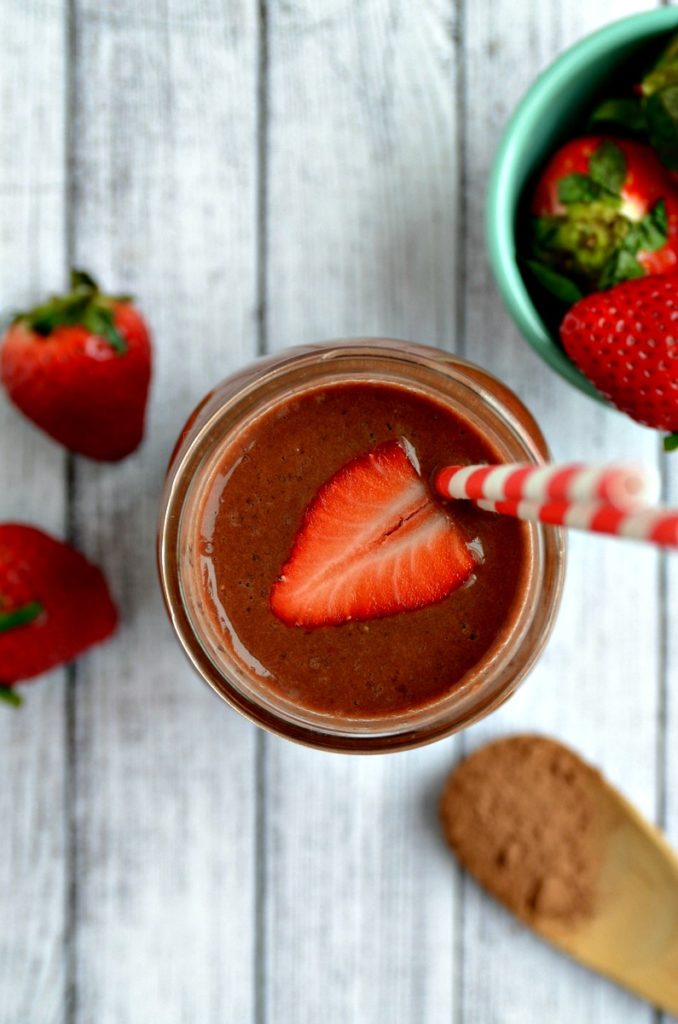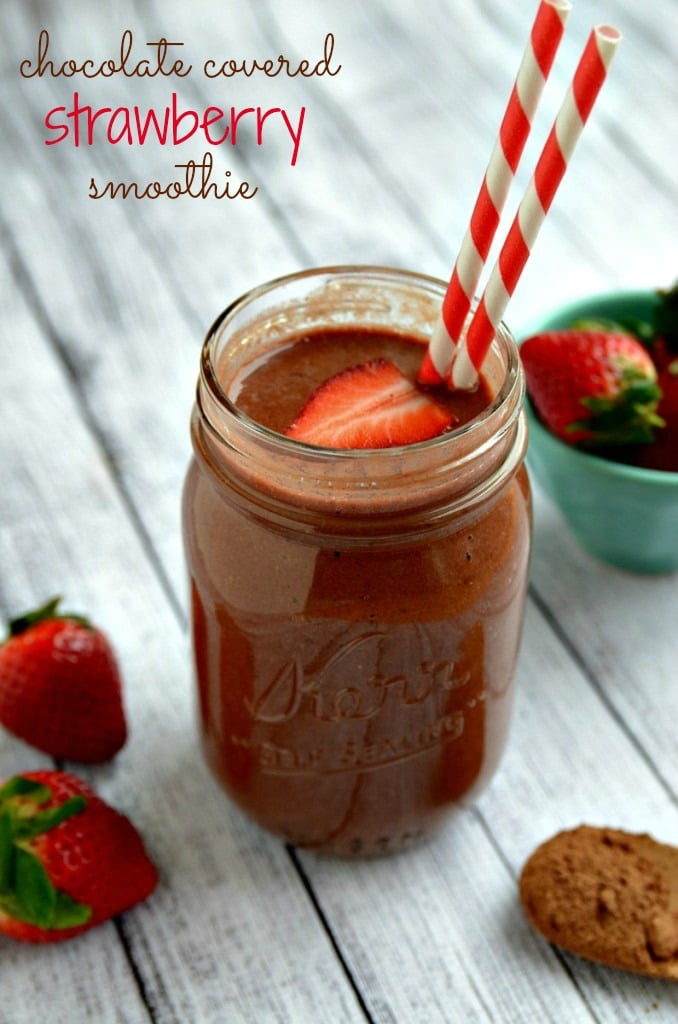 Chocolate Covered Strawberry Smoothie
Strawberries, frozen banana, raw cacoa, and almond milk are blended to chocolate-covered-strawberry perfection!
Ingredients
1 cup fresh strawberries
1 frozen ripe banana
½ cup sweetened vanilla almond milk
2 tablespoons raw cacao
½ teaspoon vanilla extract
Instructions
Add all ingredients to a blender and blender for 1-2 minutes or until completely smooth.
Pour into a glass and enjoy immediately.