This pink passion fruit smoothie is vibrant, slightly tart, subtly sweet, energizing, and summery.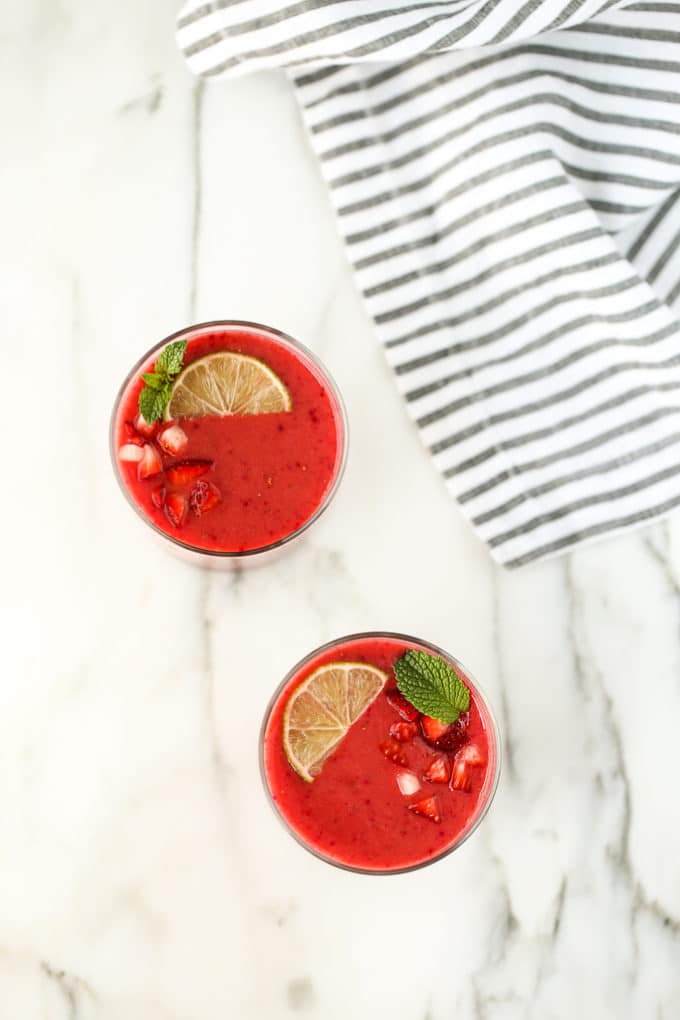 As a self-diagnosed smoothie addict, I'm uncomfortable with the fact that it's been well over a month since my last smoothie post. To remedy the dry spell, today's smoothie includes a special, slightly exotic twist: passion fruit.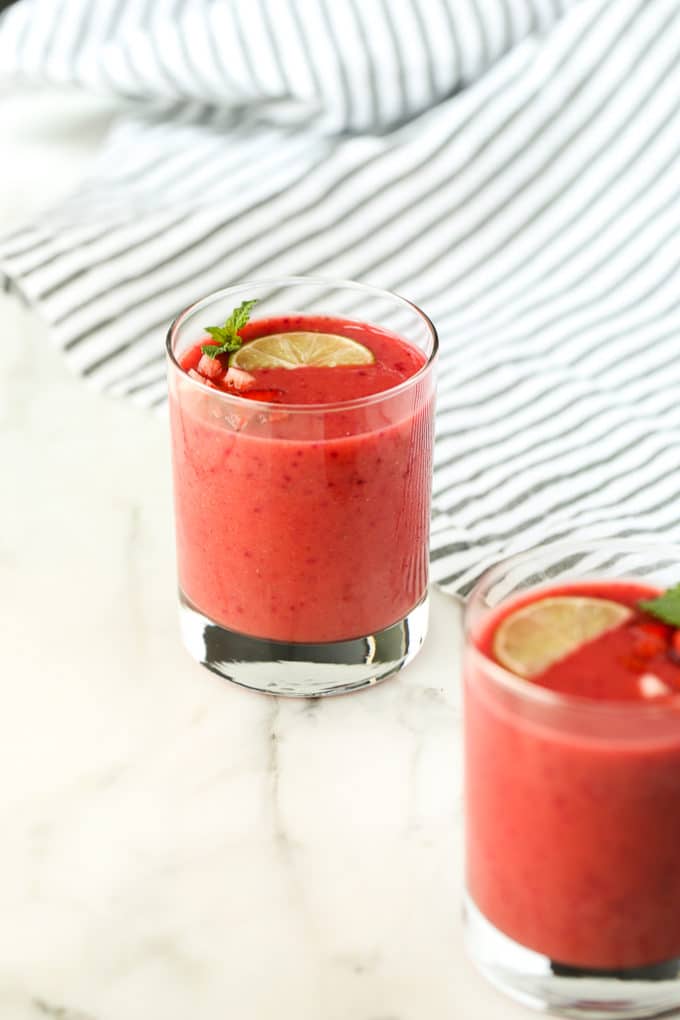 During the school year, I typically shop at both Trader Joe's and Whole Foods on my way home from work every Friday. However, since I'm not going to and from work this summer, I've been shopping at our local grocery store. I underestimated it because it's on the smaller side but was pleasantly surprised to find that it's packed with all sorts of exotic fresh and frozen fruits. I was even able to nab a tricky-to-find mamey sapote there the other week in addition to a handful of prickly pears, guava, and dragon fruit. The only problem is that I ALWAYS come home with about 15 fruits and vegetables that weren't on my list, but it doesn't feel right to complain about that.
While I was grocery shopping a few weeks back, I noticed that they carried packs of 100% passion fruit pulp. I love passion fruit and have always wanted to make a smoothie with it, but couldn't justify buying 5+ pricey passion fruits for one smoothie. But the pulp? It's less work and far, far more affordable (under $3 for 14 ounces of it). I just hope all of you can get your hands on some of it, because it's lovely.
And this smoothie? Sheesh.
It's vibrant, slightly tart, subtly sweet, energizing, summery, pink(ish) perfection.
To make it, you'll combine about 1 cup of thawed frozen or fresh passion fruit pulp with 1 frozen banana, hulled strawberries, a hearty splash of unsweetened plant milk, a date or two (to balance the tart passion fruit), and a tablespoon of diced beets (completely optional for color). Blend it on high until completely smooth, pour it into a glass, garnish, and drink it up.
This has been my most frequented smoothie over the last two weeks, and I don't see my obsession coming to an end anytime soon. It's packed with bright flavor and incredibly refreshing in this hot July heat.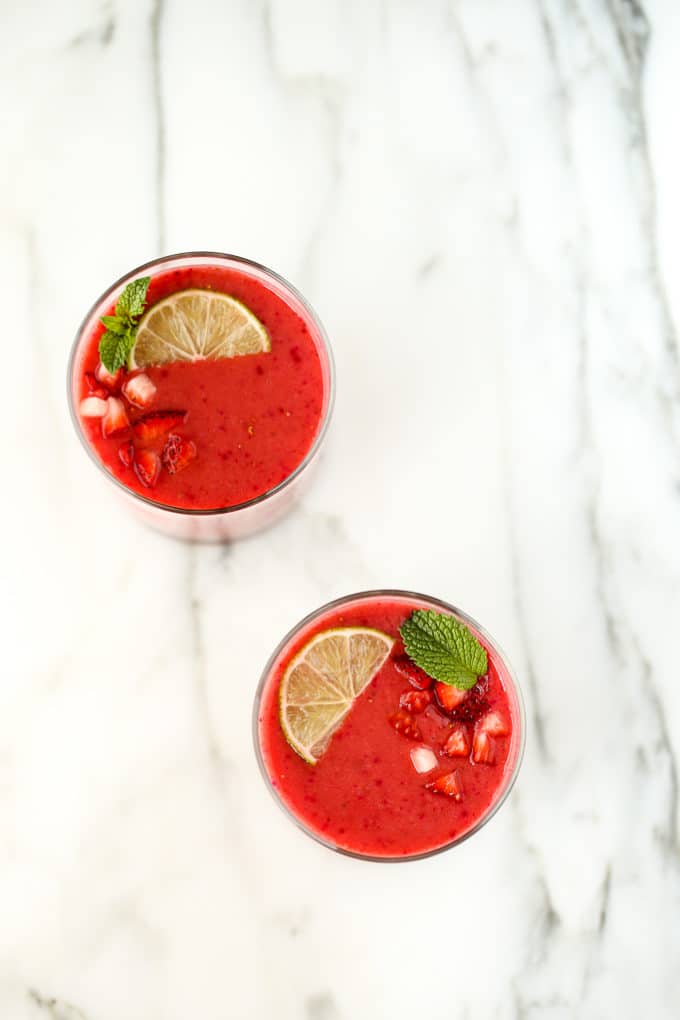 📖 Recipe
Pink Passion Fruit Smoothie
This pink passion fruit smoothie is vibrant, slightly tart, subtly sweet, energizing, and summery.
Ingredients
1

ripe and speckled banana, peeled, sliced, and frozen

1

cup

thawed frozen or fresh passion fruit pulp

1

heaping cup fresh strawberries, hulled

⅔

cup

unsweetened plant milk

2

medjool dates or to taste, pitted

1

tablespoon

finely-diced beets

(optional for color)
Instructions
In a high-speed blender, combine all ingredients and blend for 1 to 2 minutes or until smooth.