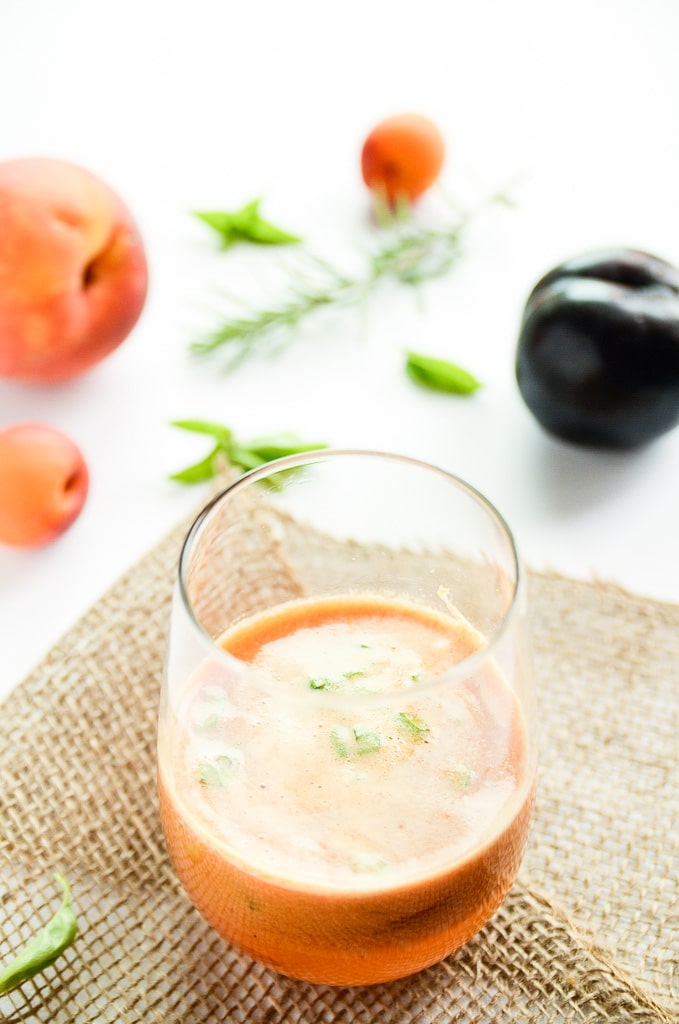 First bit of news
Summer and the land of working on Blissful Basil 12-14 hours a day, five work days a week is officially drawing to a close in my world. Another school year has begun, and I'm trying to remember how I balanced my full-time career with my full-time blogging life just a few short months ago. Regardless of how much added time, effort, and energy that blogging requires on top of my daytime job, I've never been crazier about it. It's an honor, a passion, and a love that infuses my life with so much fulfillment and joy. The most exciting and awesome part? Connecting with people I never would have otherwise met in my life. I know I've said this before, but thank you from the very bottom of my heart for reading, sharing, and reaching out; it's what makes my blogging world go round.
Second bit of news
I made an animated GIF! Not sure if this is newsworthy but it's my first one, so I'm feeling all fancy over here. Check it out…
Perhaps not the most perfect photo quality, but it's a representative demonstration of just how refreshing this beverage will look as it fills your glass and enlightens your senses in a let's-round-out-summer kind of way.
This late summer sangria is extra special because it uses four types of stone fruits in two different ways. A portion of the plums, peaches, nectarines, and apricots are run through a juicer to extract all of their sweet nectar — pause, I've always wanted to say "sweet nectar" — and the other half are sliced so that they can elegantly float around your glass, adding a touch of traditional-sangria style. Fresh basil and rosemary sprigs are added to balance bright and earthy notes, and then a dry white wine is poured over top to transform the drink from juice to cocktail.
The result is a pretty, simple, and refreshing end-of-summer cocktail or mocktail (sparkling water works wonders in place of the wine). Did I mention it's AGIF-worthy?
Late Summer Stone Fruit & Fresh Herb Sangria
Author:
Ashley Melillo | Blissful Basil
Recipe type:
Beverage, Drink
Ingredients
2 plums
2 peaches
2 nectarines
4 apricots
1/4 cup chopped fresh basil
2-3 sprigs of fresh rosemary
1 bottle dry white wine (sauvignon blanc, chenin blanc, viognier)
optional: pure maple syrup
Instructions
Halve and remove the stone of 1 plum, 1 peach, 1 nectarine, and 2 apricots. Run each through a juicer, and set juice aside (approximately 1 1/2 - 2 cups fresh juice).
Thinly slice 1 plum, 1 peach, 1 nectarine, and 4 apricots. Add the fresh fruit, basil, and rosemary sprigs to a large pitcher.
Pour the fresh fruit juice into the pitcher.
Pour the wine into the pitcher.
Stir.
Refrigerate the sangria for at least 4 hours, but preferably overnight.
If you like a slightly sweet sangria, add in 1 tablespoon of pure maple syrup at a time until desired sweetness is reached.
Serve and enjoy.