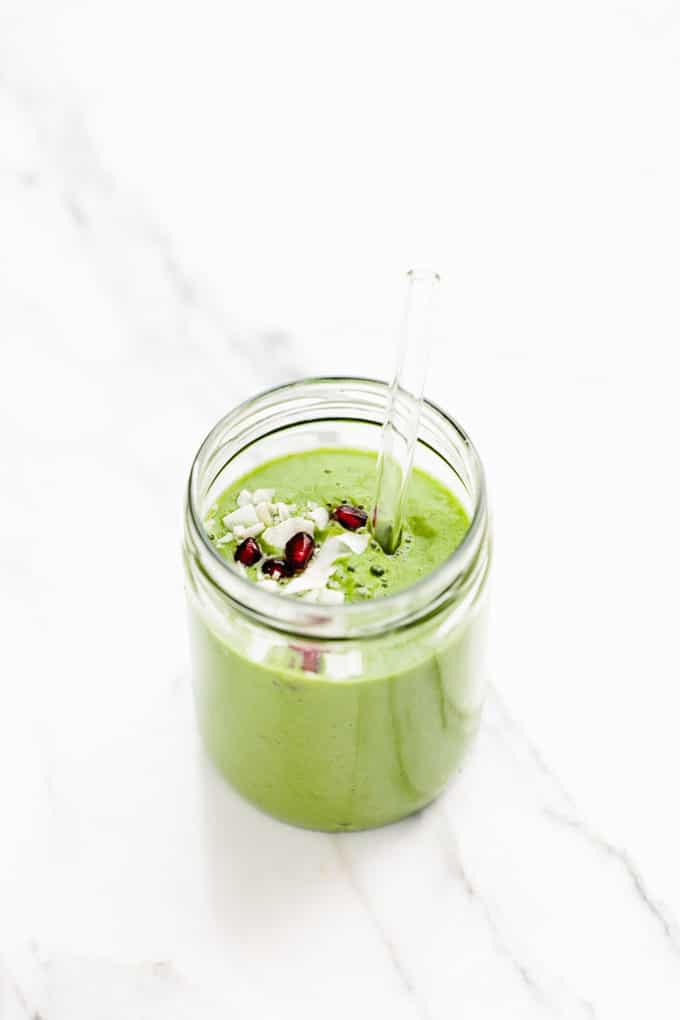 Over the last month, I've received a handful of emails requesting green smoothie recommendations. But as I've gone back through my recipe archives to dig out my favorites, a sad truth stared me in the face: I don't have very many green smoothie recipes.
It appears that I went through a green smoothie recipe growth spurt in early 2014 but since then, I've only posted one or two. This probably shouldn't bother me but for some reason it did. Perhaps because it made me realize I've been missing out on an almost daily opportunity to smoothly (see what I did there) incorporate more leafy green goodness into my life. I have a tendency to get a bit stuck in my daily routine, and I've been resting a little too comfortably on the laurel's of my all-time favorite smoothie. Well, time to shake things up a bit. Let the spinach rain down and allow those green hues to shimmer.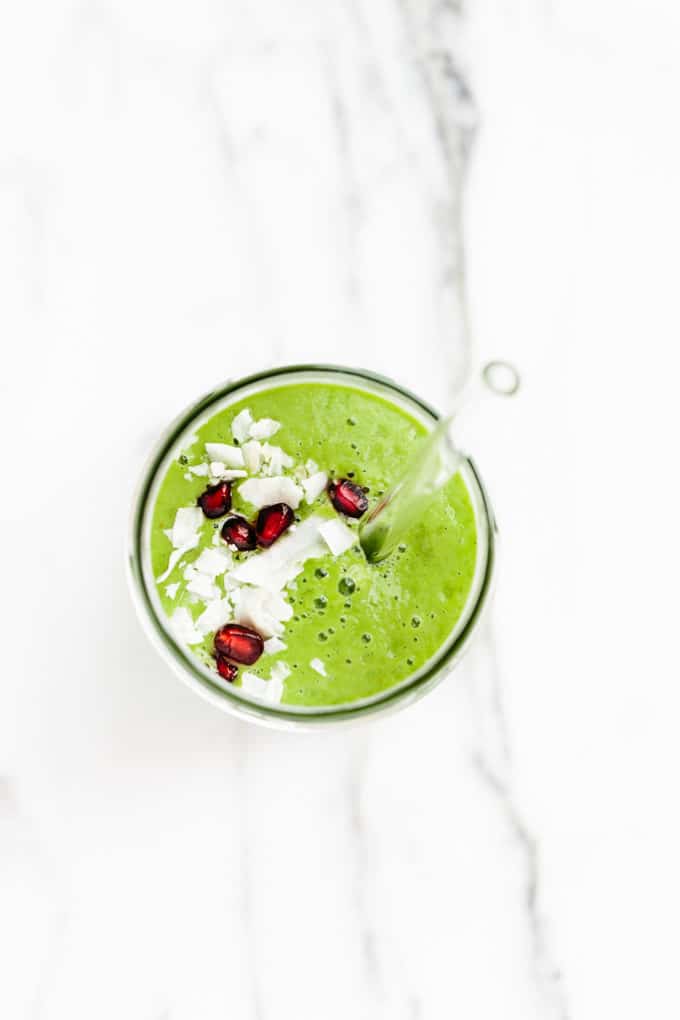 This smoothie is not only green, it's also banana-free. If you've perused my smoothie index, you've probably realized that I drop a banana or two in the vast majority of my smoothies. I love 'em. They lend a natural sweetness and boost good brain vibes thanks to their micronutrient makeup. But as much as I love them, there's a whole world of lovely fruit out there, and it's fun to mix things up once in a while.
So, what's in this smoothie? Let's take a look...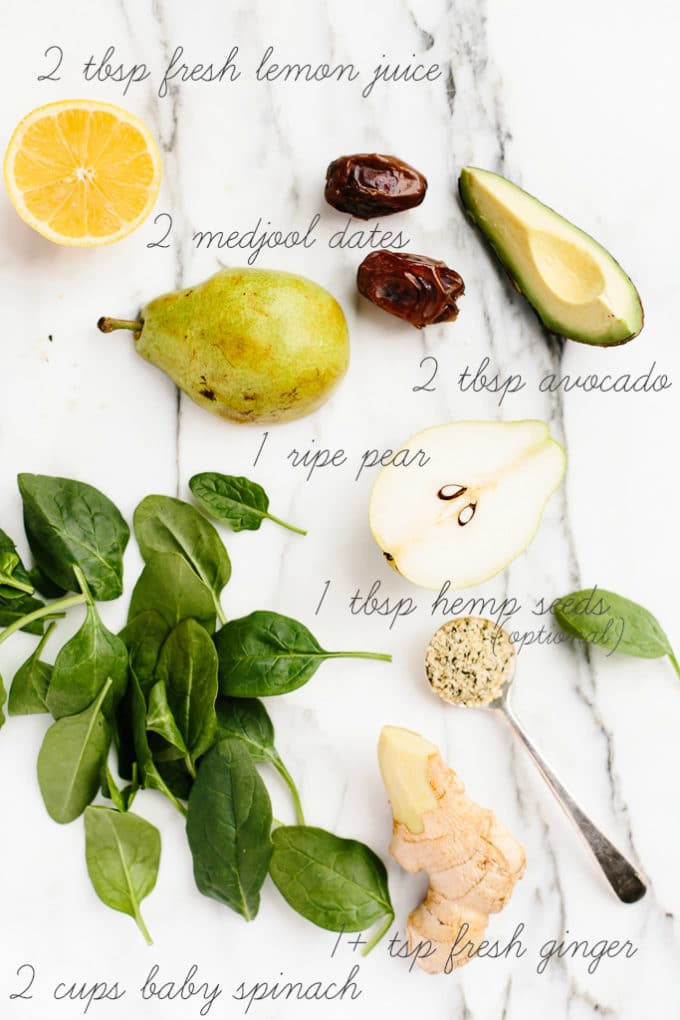 Gather up the goodness, and add it all to a blender.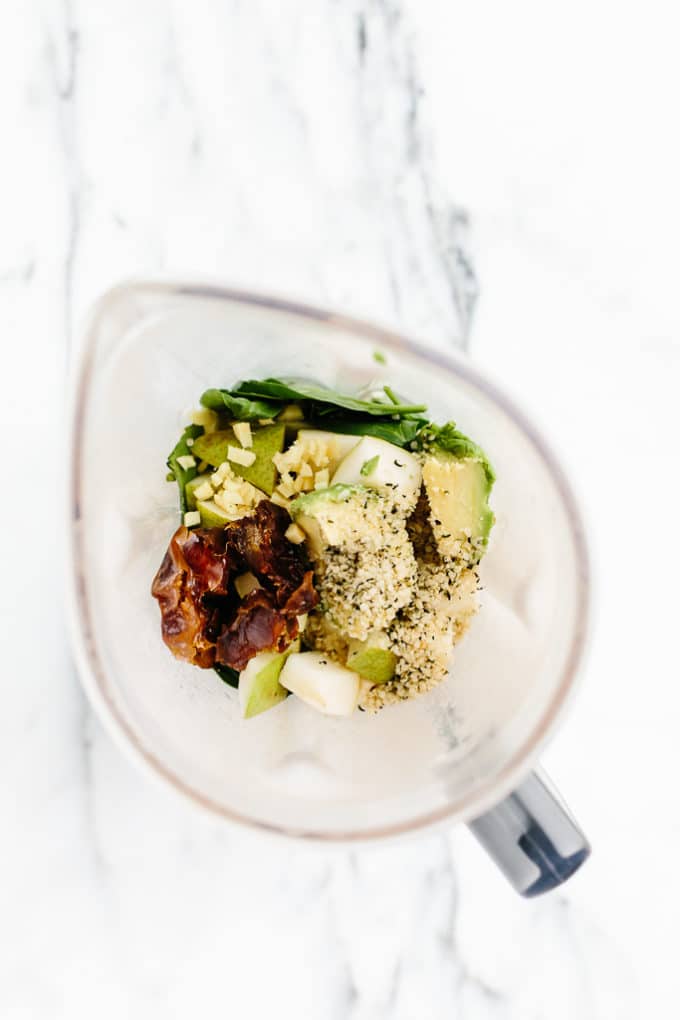 Then, blend on high until completely smooth.
Pour into a glass and take a moment to let that fresh green hue wash over your eyes before going in for a sip.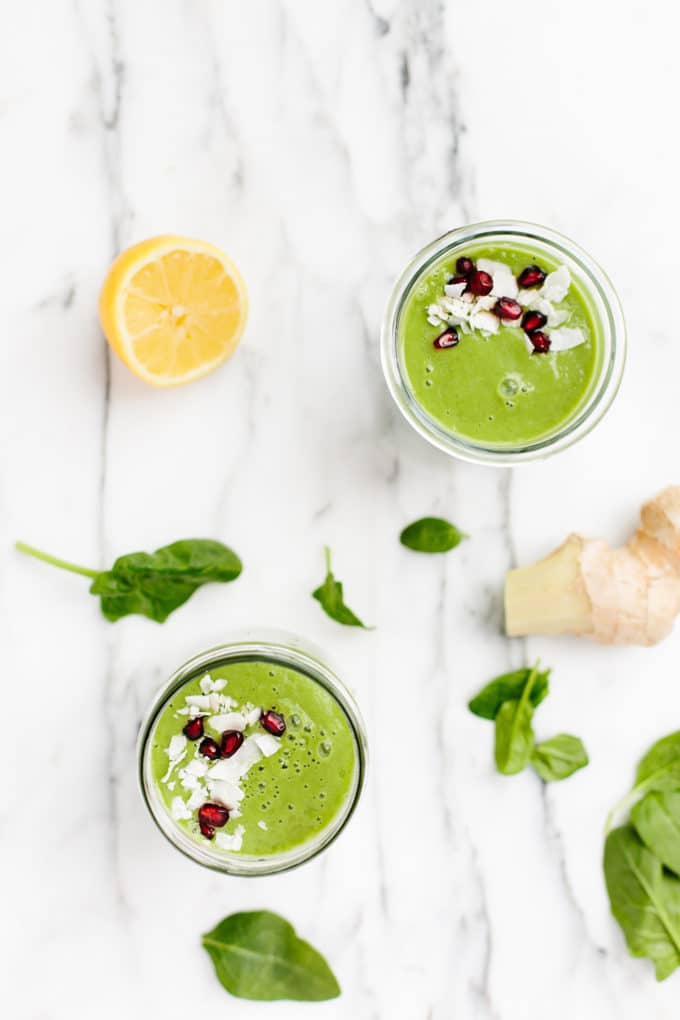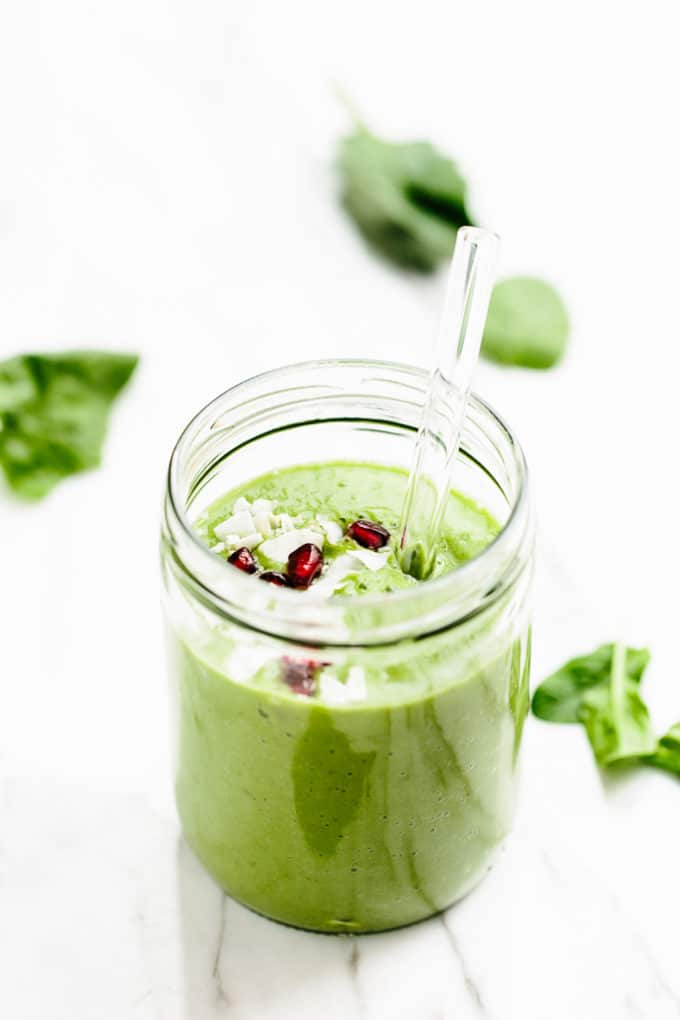 📖 Recipe
Purposeful Pear Green Smoothie
This smoothie is not only green, it's also banana-free. It's made with a base of spinach, ripe pears, avocado, dates, and fresh lemon juice. Light, refreshing, and nourishing, this smoothie proves that green can be oh-so-good.
Servings
1
(24-ounce) smoothie or 2 (12-ounce) smoothies
Ingredients
2

cups

loosely-packed baby spinach

1

ripe pear, cored and roughly diced

1 ¼

cups

filtered water

¼

cup

ice

2

tablespoons

ripe avocado (about ¼ an avocado)

2

pitted medjool dates or to taste, to sweeten

1 ½

to 2 tablespoons fresh lemon juice, to taste

1

tablespoon

shelled hemp seeds

(optional)

1 ½

teaspoons

peeled and minced fresh ginger root or to taste
Instructions
Add all ingredients to a high-speed blender, and blend on high until smooth and creamy.