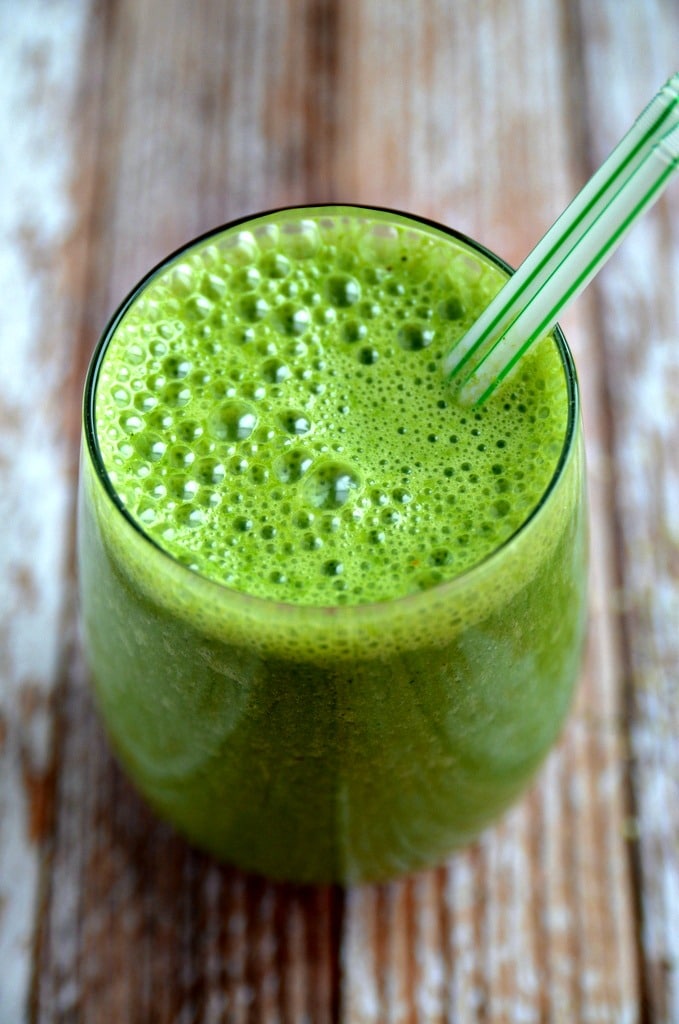 Is it just me or do you want to dive right into this bright green smoothie?
Since Dan and I have started making fresh juices to complement some of our weeknight meals, we've had an abundance of vegetable pulp sitting around. At first we were  throwing the pulp away after juicing it, but quickly realized we didn't feel right about tossing it. After doing some research, we learned that we could freeze the pulp and add it into smoothies and other recipes as needed. Done and done.
No more wasted juice pulp + more delicious smoothies = problem 110% solved.
I've been nestling this creamy green smoothie in my hands frequently over the last couple of weeks. It's simple, healthy, and exploding with nutrients. Every time I drink it, I get a little bit hyper. Or maybe a lot a bit hyper. Something about it just makes me buzz with happy energy. Since it's quick, easy, and nutrient-packed, it's the perfect start to a busy day, and you can feel good knowing that you're getting in a full serving of both fruits and vegetables in one delicious beverage. Thanks to the sweetness of the banana and almond milk, the bitterness of the kale mellows. If you're reluctant to use kale, you could certainly add in spinach instead and ease into the idea of drinking something green. The hemp seeds, albeit small, are extremely mighty and add protein in addition to another layer of creaminess. Enough talking; go get your green Super Bowl detox on.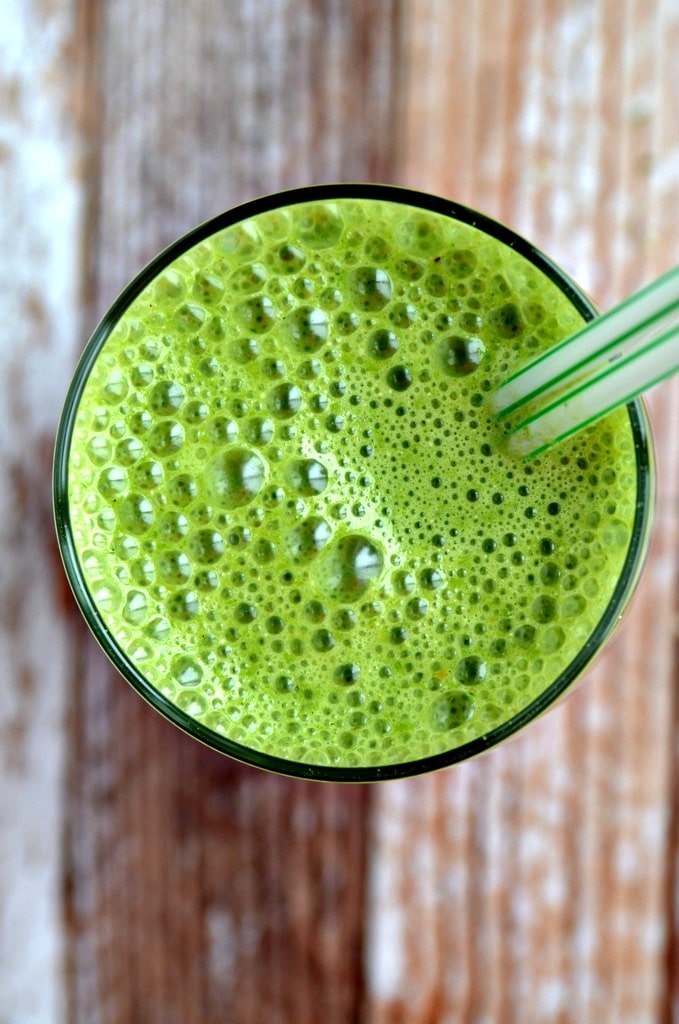 Mean Green Kale Smoothie
Frozen kale is blended with banana, almond milk, and protein-rich hemp seeds to create a breakfast smoothie packed with pure, clean, and delicious energy.
Ingredients
1 frozen ripe banana
1 cup frozen or fresh kale
¾ cup sweetened vanilla almond milk
1 tablespoon hemp seeds
Instructions
Add the frozen banana, kale, almond milk, and hemp seeds to a blender. Blend on high for 1-2 minutes or until super smooth and green. You may need to add in additional almond milk or water if you don't have a high-powered blender.