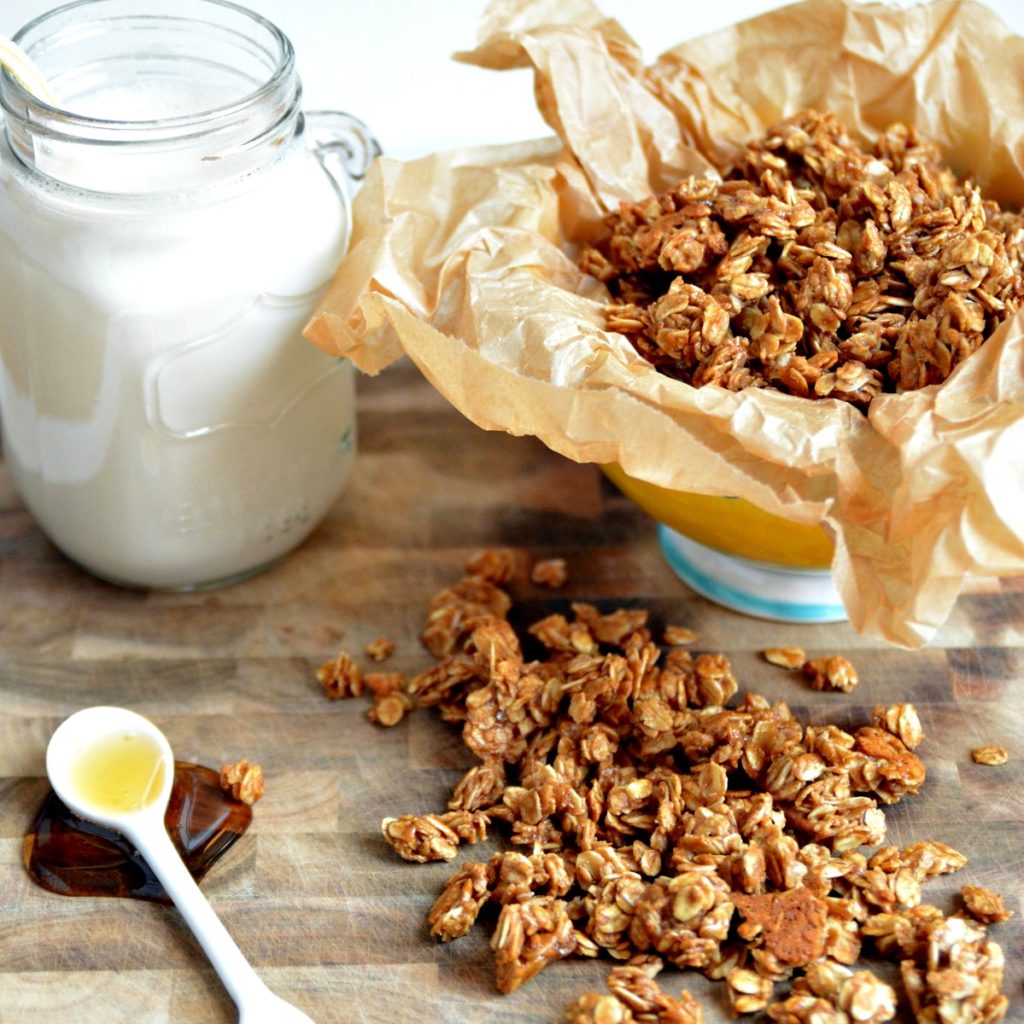 Cinnamon-Almond Granola. Also known in our house as Cinnamon Breakfast Crack. Dan and I just couldn't get enough of this cinnamony addiction yesterday morning. We devoured an entire batch within an hour of it coming out of the oven and were rummaging amidst the baking pan in search of more.
Most of it was eaten straight from the pan, but the remainder was enjoyed as cereal paired with vanilla almond milk. It would also be tasty sprinkled on top of apples slathered with almond butter and honey or mixed in with vanilla yogurt. The flavors are simple enough that this granola can be eaten in a variety of ways, and it's so quick and easy to make that you can whip it up for breakfast with only a minute's notice. Delicious. Addictive. Easy.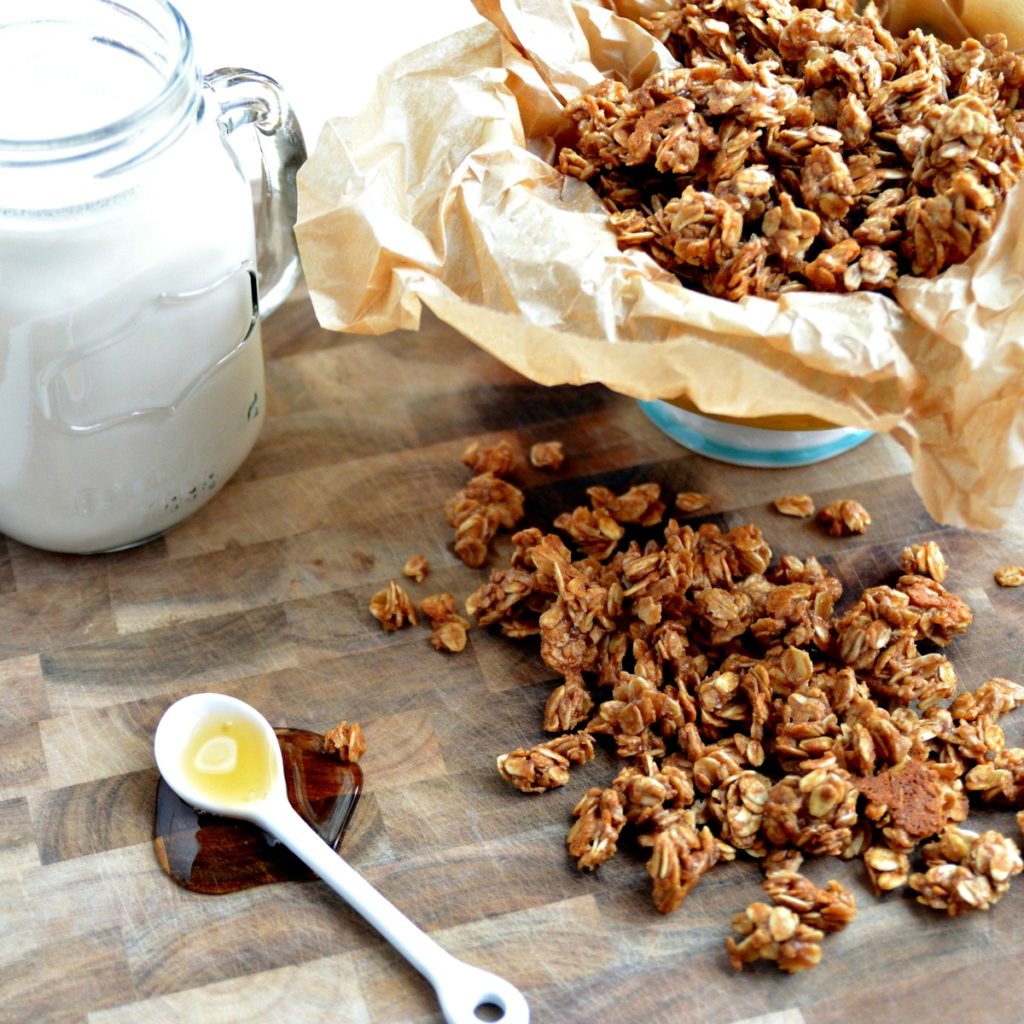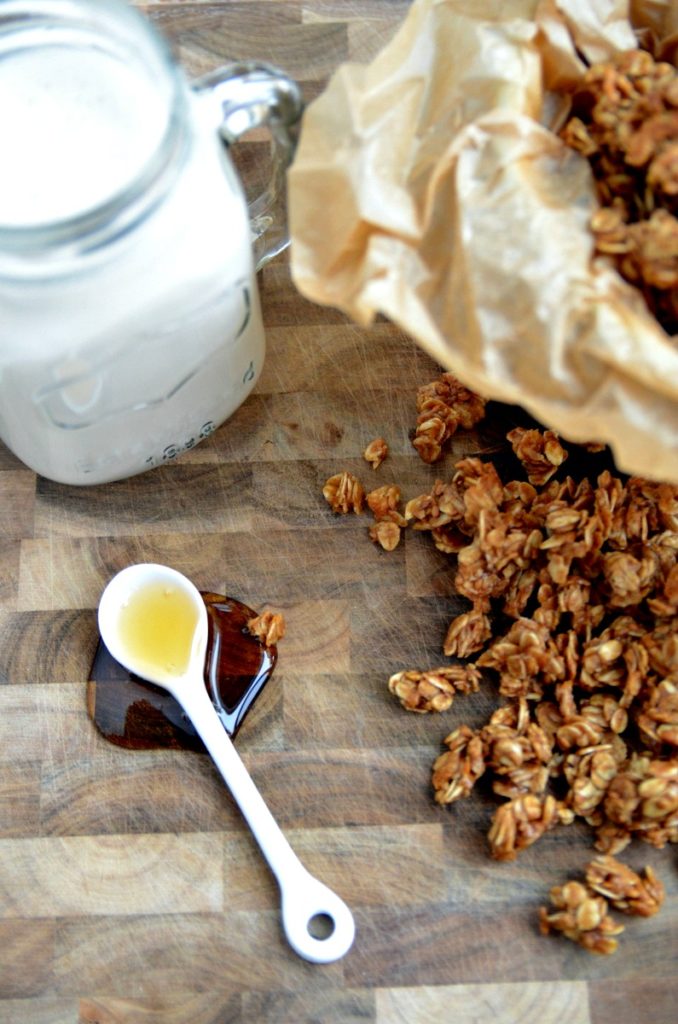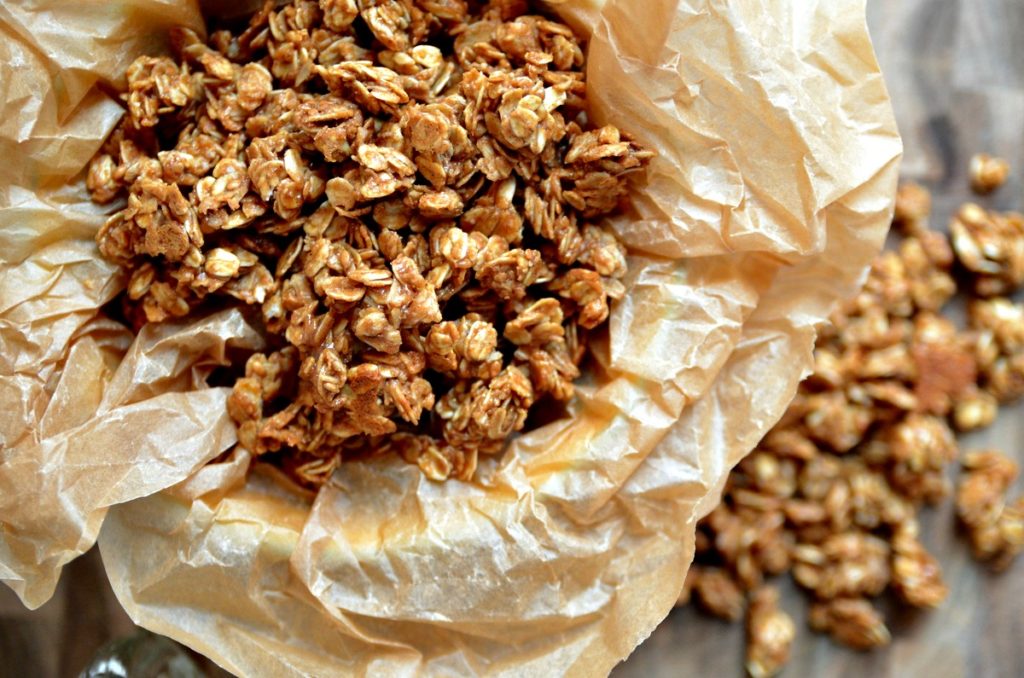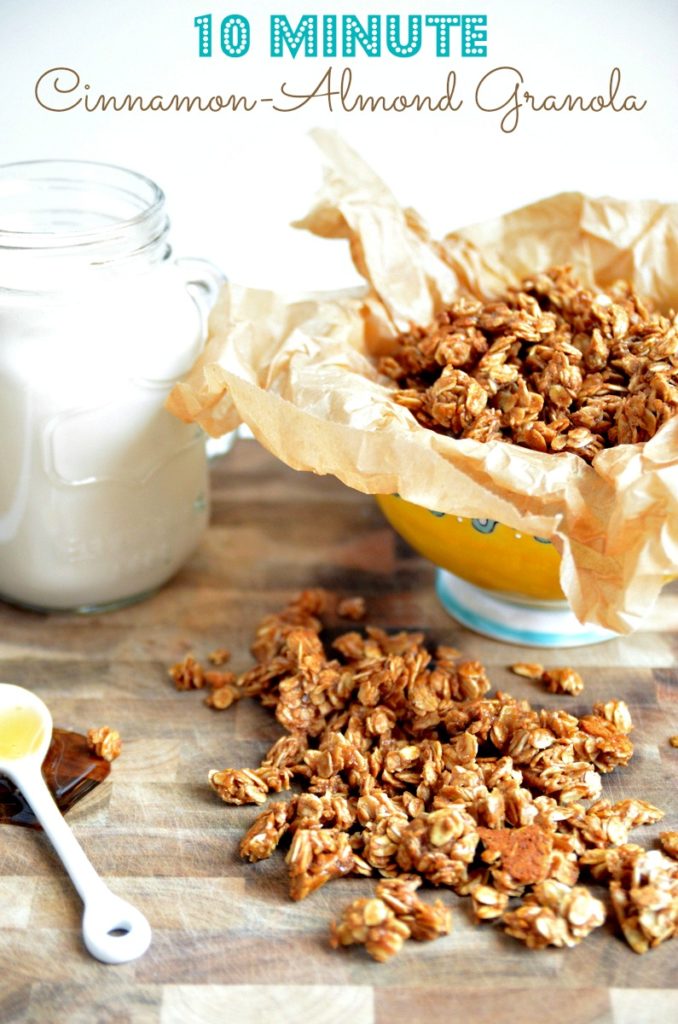 10 Minute Cinnamon-Almond Granola
Oats are slathered with almond butter, cinnamon, and honey and baked to a crunchy + chewy perfection.
Ingredients
½ cup almond butter (make sure you use no-stir)
⅓ cup honey or agave nectar
1 teaspoon cinnamon
½ teaspoon vanilla extract
1 tablespoon toasted flax seeds (optional)
2 cups rolled oats
Instructions
Preheat oven to 350 degrees Fahrenheit.
Add the almond butter and honey to a bowl and microwave for 45 seconds. Whisk together until combined.
Add in the cinnamon, vanilla extract, and flax seeds (if desired) and stir to combine.
Add the rolled oats to a large bowl. Pour almond butter and honey mixture over top and stir to combine.
Line a baking sheet with parchment paper. Spread the oat mixture over the parchment paper.
Bake for 8 minutes for a crunchy-chewy granola. If you prefer a crunchy granola, bake for 13 minutes total.
Let cool completely.
Break into small clusters and store in an airtight container.