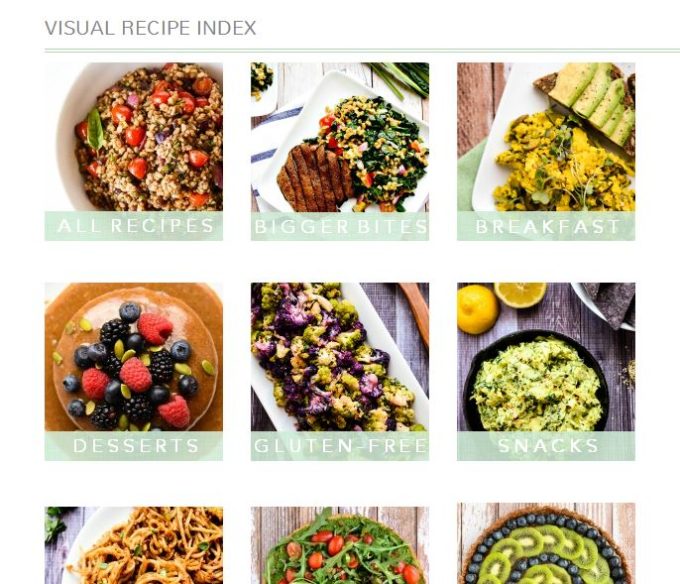 I know it's unusual for me to post anything but recipes, but there are two important updates to the blog that I want to share with you tonight, because they will make navigating the site and recipes so much easier for you!
update #1 | visual recipe index
For the past four years, my Recipes Page has consisted of a slightly pitiful list of categorized links. I've been wanting to create a visually-based index for quite some time and FINALLY got around to doing it. So, from here on out, you can sort through the original Recipes Page OR you can search through the Visual Recipe Index. The Visual Recipe Index is categorized by food type (e.g., Breakfast, Smoothies, Salads, Vegan, Vegetarian) and when you click on a photo it directs you to the visual index for that particular category. It's accessible through the navigation bar along with the original recipes page.
update #2 | ZipList
I'm excited to announce that Blissful Basil has partnered with ZipList. Many of you might already be using Ziplist on other sites; however, for those who aren't familiar, you can now add the ingredients for any Blissful Basil recipe to a shopping list with just one click OR save recipes that you know you want to make later to your ZipList recipe box. It's an awesome tool that allows you to store all of your favorite recipes in one place. Oh yes, and they have a website and an app!
You can setup and access your ZipList account from the "Recipe Box" link in the navigation bar.
To save a recipe to your ZipList Recipe Box, just click the "Save" button located underneath the image on the recipe.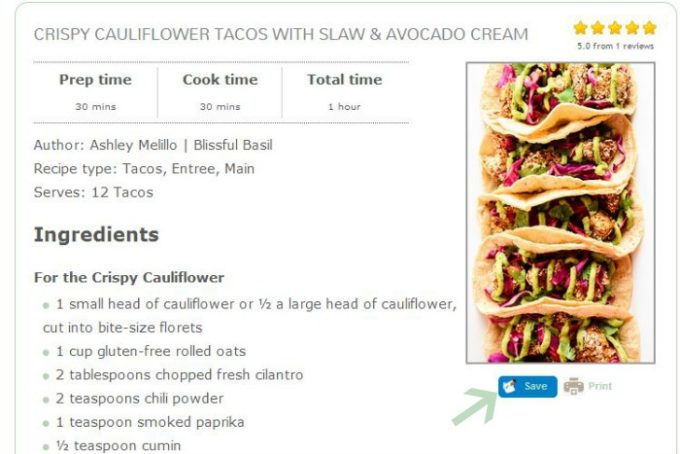 I hope you find these two updates to be helpful, and please let me know if you notice any issues with functionality, load time, etc.