Order the Blissful Basil Cookbook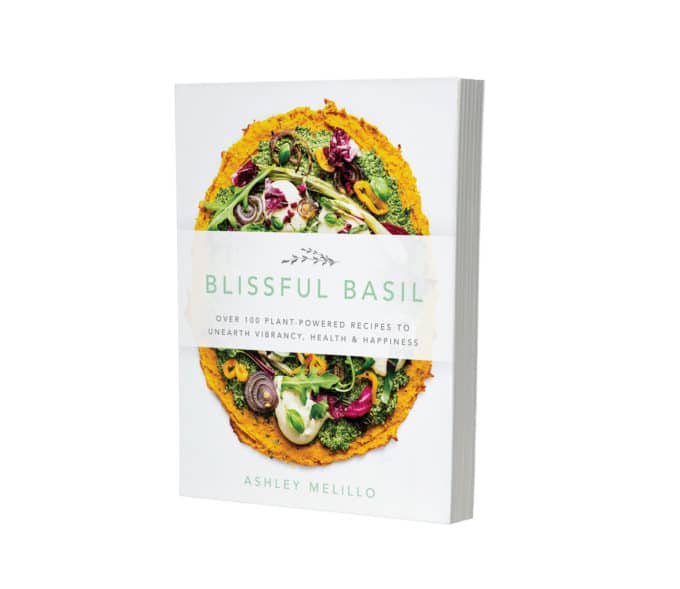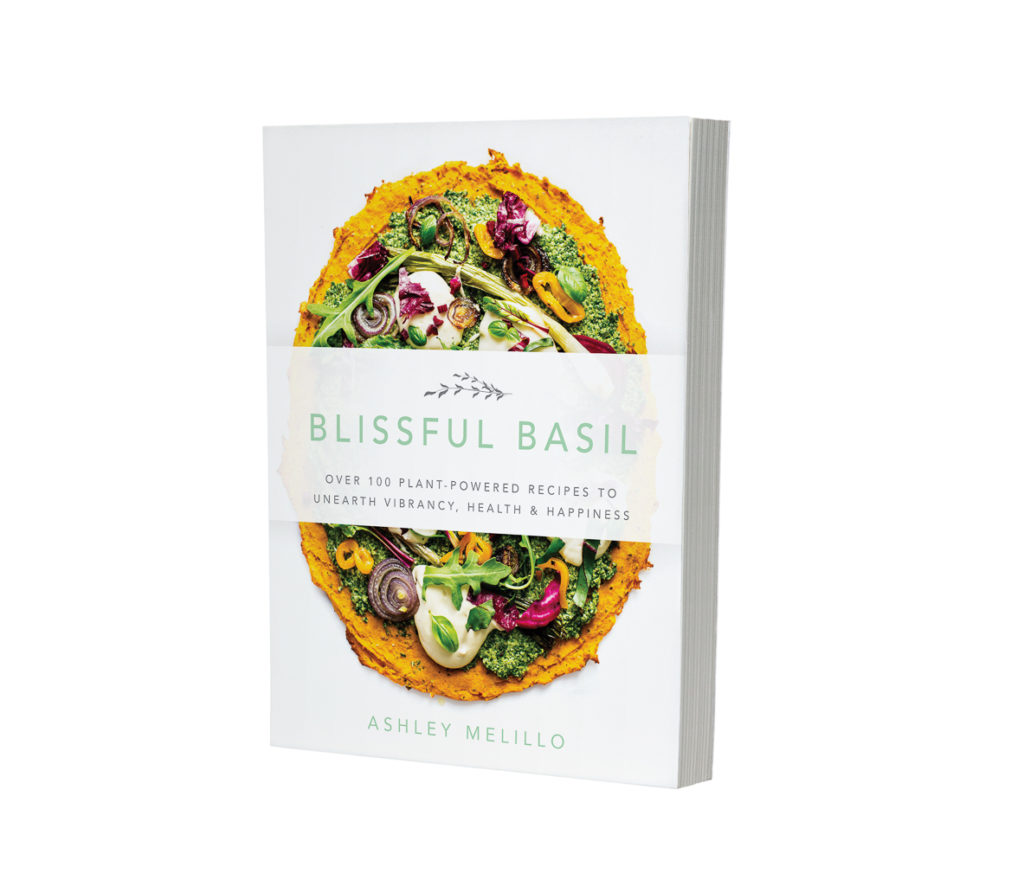 My first cookbook, Blissful Basil: Over 100 Plant-Powered Recipes to Unearth Vibrancy, Health & Happiness, was released on December 20th, 2016. The book features well over 100 plant-based vegan recipes, most of which are also gluten-free, soy-free, and free from refined sugars. The recipes focus on using creative combinations of whole foods to make dishes that will entice everyone (not just vegans), and each and every recipe has an accompanying full-page photo.
Fun Facts
Brand new recipes + highly visual. 100+ recipes (118, to be exact), 100+ photos. About 100 recipes are brand-new, never seen before, and the select handful of blog favorites (many of them pantry staples) have been revamped, revised, remixed, and rephotographed. For instance, the book includes a triple remix of my favorite smoothie, almond butter maca madness smoothie, with three flavor variations—original, cacao crunch, and vanilla chai spice. Plus it counts as just one recipe, so you're getting a lot of bang for your plant-passionate buck.
Allergy-friendly. All recipes include allergy badges to indicate whether they're gluten-free, nut-free, grain-free, soy-free, refined-sugar-free, oil-free, and raw or have an option to become so (see the notes that follow each recipe for specific substitutions). All recipes are vegan and nearly all are also gluten-free and refined-sugar-free (can only think of two or so exceptions). Most are also nut-free and soy-free, and many are grain-free and oil-free.
Badges + tips to simplify. Recipes that require lengthy chilling, soaking, freezing, etc. are identified with a "prepare-ahead" badge. Whenever possible, recipes also include tips to simplify in the notes that follow the recipe!
10 Recipe Chapters. In addition to the Introduction and Blissful Kitchen chapters, there are 10 chapters packed with vibrant recipes, including Breakfast + Brunch (14 recipes), Smoothies + Juices (9 recipes), Snacks + Appetizers (15 recipes), Soups + Salads (11 recipes), Power Bowls (7 recipes), Sandwiches, Tacos + Pizza (10 recipes), Pasta + Noodles (7 recipes), Veggie-Centric Mains (7 recipes), Sophisticated Sweets + Simple Treats (16 recipes), Homemade Staples (22 recipes). The Veggie-Centric Mains chapter features plant-centered twists on traditionally meat- or cheese-heavy dishes and the Power Bowls, Sandwiches, Tacos + Pizza, and Pasta + Noodles chapters include entrée recipes by category. Thus, in total there are a whopping 31 entrée recipes in the book!
Here's a teeny, tiny sneak peak at a few of the recipe titles:
Raw Apple-Cinnamon Breakfast Parfait with Cinnamon Soft Serve
Burst Heirloom Tomato + SuperSeed Pesto Pasta
Cosmically Fudgy Cacao-Tahini Brownies
Crispy Brussels Sprout Chips with Lemon Aioli
Crispy Cauliflower Tacos with Slaw + Avocado Cream
Pile 'em High Epic Plant-Powered Nachos
For more information, see the book page by my publisher, BenBella Books.
Sneak Peek Video
Also, checkout this sneak peek video with a few of my favorite snapshots from each of the 10 recipe chapters plus video footage from my first look at the book in print...
Praise for Blissful Basil
"Ashley's blog, Blissful Basil, won over both my heart and stomach, and now her cookbook has done the same. As always, her recipes are filled with mouth-watering creativity and nourishing ingredients. But above all, they're infused with love, and her firm belief in the power of wholesome, plant-based foods to promote happiness and well-being. . . . The Blissful Basil cookbook is bound to become a household staple for seasoned vegans, 'new' vegans, and non-vegans alike."
—Angela Liddon, New York Times bestselling author of The Oh She Glows Cookbook

"Ashley Melillo's Blissful Basil has it all: sumptuous, creative recipes, bold and beautiful photography, and plenty of user-friendly tips on how to easily transition into plant-centric cooking. What's most special about this collection, though, is the power of Ashley's personal narrative of healing through colorful, nourishing, and wholesome meals. These are the recipes that transformed Ashley's life, and her passion and gratitude shines through each and every bite."
—Gena Hamshaw, author of Food52 Vegan and Choosing Raw

"This is way more than a cookbook. It's a coming of age story . . . that happens to have really incredible recipes and beautiful food. Ashley is a true inspiration and her encouraging, non-judgmental, and nurturing wisdom makes you feel like anything is possible."
—Jessica Murnane, author of One Part Plant and host of the One Part Podcast

"Ashley's Blissful Basil cookbook is beyond beautiful! Ashley is one of my all-time favorite bloggers and now authors because her recipes are always colorful, nourishing, and inspiring. . . . Along with her delicious recipes, she adds a beautiful piece of her soul to each project."
—Kathy Patalsky, blogger at HealthyHappyLife.com and cookbook author

"I'm pretty sure my life will be 200% improved once I make the sweet potato cinnamon rolls with maple glaze. This book is full of practical information about ingredients, techniques and new ways of thinking about how and what we eat. It's a must for anyone looking to get more thoughtful with what's on their plate."
—Emily von Euw, creator of the food blog This Rawsome Vegan Life and bestselling author of Rawsome Vegan Baking
Online Reviews + Recipe Excerpts