With Christmas only 10 days away, I figured I'd put together a simple, straightforward guide to vegan gift ideas to simplify your shopping. Without further ado (we have some serious purchasing to do), here it is...
The Purple Carrot (TPC) is a new meal kit delivery service that provides customers all the raw, pre-measured ingredients they need to cook healthy meals and snacks at home. TPC meals contain fresh, organic, plant-based, dairy-free and non-GMO ingredients and are sourced locally from farms whenever possible. TPC's meals do not include any dairy, meat, poultry and eggs. TPC also allows you to select the recipes you want to receive (i.e., select 2 out of 4 options at the start of each week). This is a wonderful gift idea for vegans or those looking to incorporate more healthful, plant-based meals into their weekly routine. Also, be sure to scroll down to the bottom of this post because TPC is generously giving away a week's worth of meals to one lucky reader!
2. Paderno Vegetable Spiralizer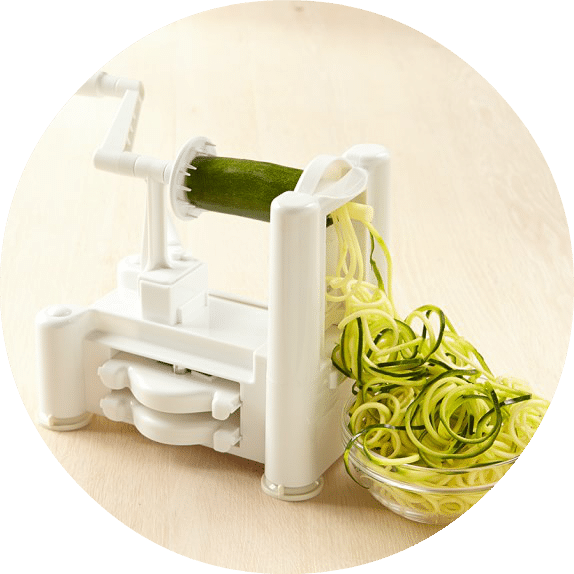 The Paderno Vegetable Spiralizer is an affordable ($35), game-changing kitchen tool. I use this spiralizer multiple times each week to create zucchini pasta, jicama noodles, and other creative dishes. It's one of my top three favorite kitchen tools, and it's perfect for the veg lovers in your life.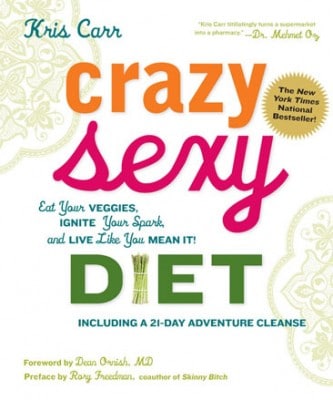 Crazy Sexy Diet by Kris Carr was a book I picked up just one week after going vegan. It's not about a diet, but rather a plant-empowered lifestyle, and Kris is a woman who effortlessly inspires with her story, witty charm, and seize-the-day attitude. This book caught my attention within the first sentence, and I devoured it in just a few days. From what you eat, drink, and think to what you put on your skin and in your hair, Kris has created a go-to guide for crazy, sexy, and empowered living.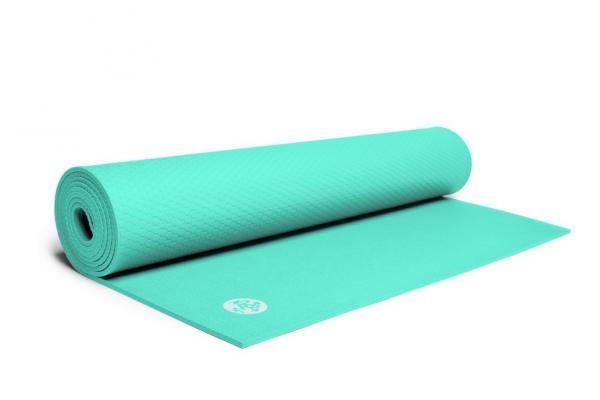 By no means is this a gift just for vegans. It's a gift for anyone who loves yoga or could use a little yoga love in her life. Yoga has been one of the most transformative elements in my life in recent years, and I can't recommend it enough. Manduka Yoga Mats are some of the best and are completely worth the investment.
Vegan Cuts offers a variety of thoughtful baskets that make wonderful gifts for those following a plant-powerful, compassionate lifestyle. If you click on the above images, you'll be directed to a page where you can purchase either the Beauty Essentials Kit or the Vegan Starter Kit.
6. Fruit + Veggie Seasonality Prints
These fruit + veggie seasonality prints by CactusClub on Etsy are pretty, colorful, and practical. With just a swift glance, you can determine which fruits and veggies are in season and alleviate your produce-collecting woes prior to stepping foot in the grocery store.
7. ECOlunchbox
ECOlunchbox is veiling our lunch behaviors in green one lunch box at a time. These eco-friendly, stainless steal lunch boxes are practical, versatile, and put a fun spin on packing a healthy lunch. Plus, they come in a variety of styles and sizes to suite your gift-receiver's every need. Check 'em out here.
Matt & Nat's gorgeous and compassionate accessories make living a vegan lifestyle feel fun and fresh. This line of leather-free bags, wallets, etc. was founded on the inspiration from MAT(T)erial & NATure and the synergy between the two. Pretty creative, huh? With the motto Live Beautifully, Matt & Nat's line exudes their dedication to social responsibility, excellence, inclusiveness, integrity, learning, authenticity, and love.
9. Oodles of Plant-Based Cookbooks
Below are some of my favorite plant-based cookbooks. I also included a few soon-to-be-released books that are currently available for pre-order, because it's always fun to receive a random Christmas gift in January, March or May!
The Purple Carrot Giveaway
One lucky reader will receive one week's worth of meals from The Purple Carrot, which includes your selection of two meals (each serves four people) plus a snack. The Purple Carrot currently delivers throughout the Northeast and Mid-Atlantic regions of the US, so participation in the giveaway is limited to readers living in those regions. For a chance to win, simply enter the giveaway using the Rafflecopter widget below and comment on this post between December 15th and December 25th. Good luck!