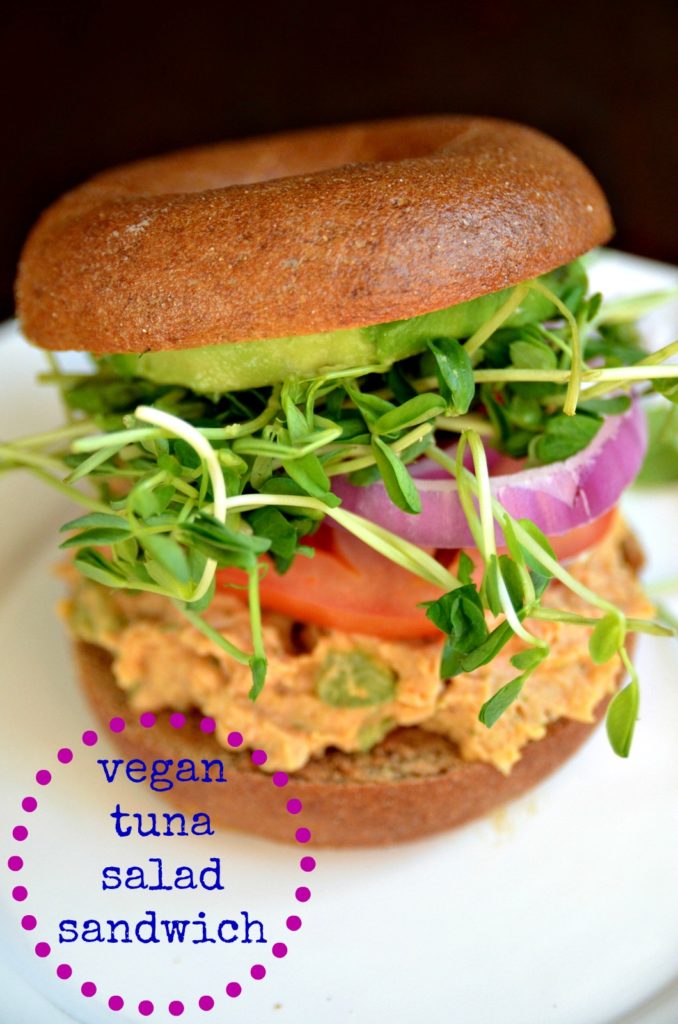 Alright, dear friends. I've had a nasty case of writer's block every single time I've sat down to write this post. I'm guessing it is largely due to the immense amount of writing I've had to do for work as of late. Writing pages upon pages upon pages of psychological reports everyday tends to wear at my creativity a bit. I love what I do, so I'm not the slightest bit resentful, but I am crossing my fingers that my blog-writing skills return to me once more. If they don't, then I suppose I'll just start writing about recipes in a work-like fashion...
"Tuna Salad" Sandwich's taste-bud reasoning abilities fall within the Very Superior range, ranking at the 98th percentile as compared to same-age sandwich peers. She has significant strengths in flavor and crunch and relative weaknesses in her meat-eater-pleasing abilities. Her pragmatic language skills fall within the Superior range as she's able to communicate effectively with a variety of lunch-goers' palates.

Seriously though, would you still read my blog if I wrote in that manner? Please say yes just in case my writer's block lingers for another week or two. Pretty please?
Alright, in all seriousness, this tuna fake-out sandwich is pretty darn irresistible. I've carried on my veganism for over two weeks now with only the occasional slip, and for the time being I've decided that I'll stick to vegan eating at home and at work; however, when I dine out I'll just see how it goes. I'm being flexible and forgiving because it just feels right to be that way at the moment. I dreamed of this sandwich mid juice cleanse, and it turned out to be just as tasty as I had hoped. It's the perfect meatless substitute for tuna in that it has the right look, texture, consistency, and taste (minus that whole canned, fishy thing). And did I mention that it's super filling? I enjoyed this in sandwich form one day and over sliced tomatoes and lettuce the next day; both days I felt content and energized for hours. This "tuna salad" is a win-win.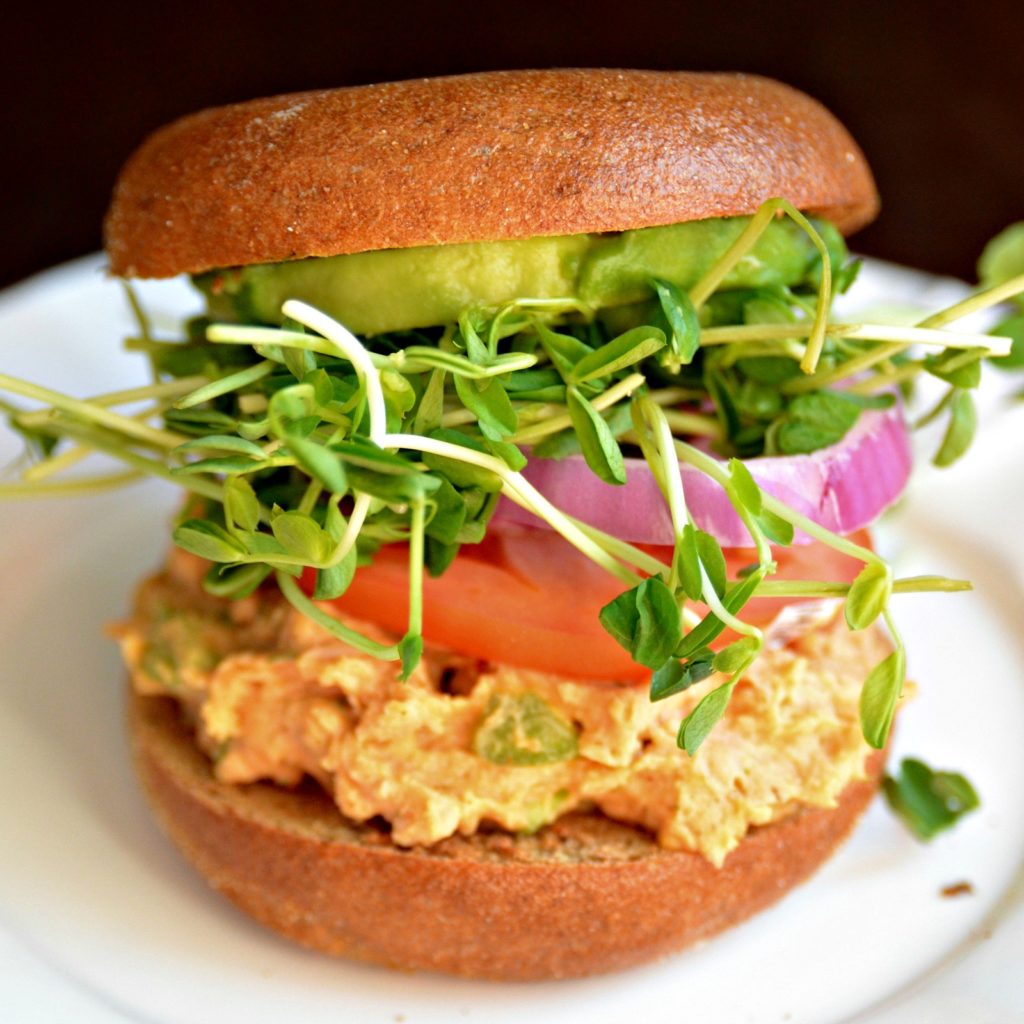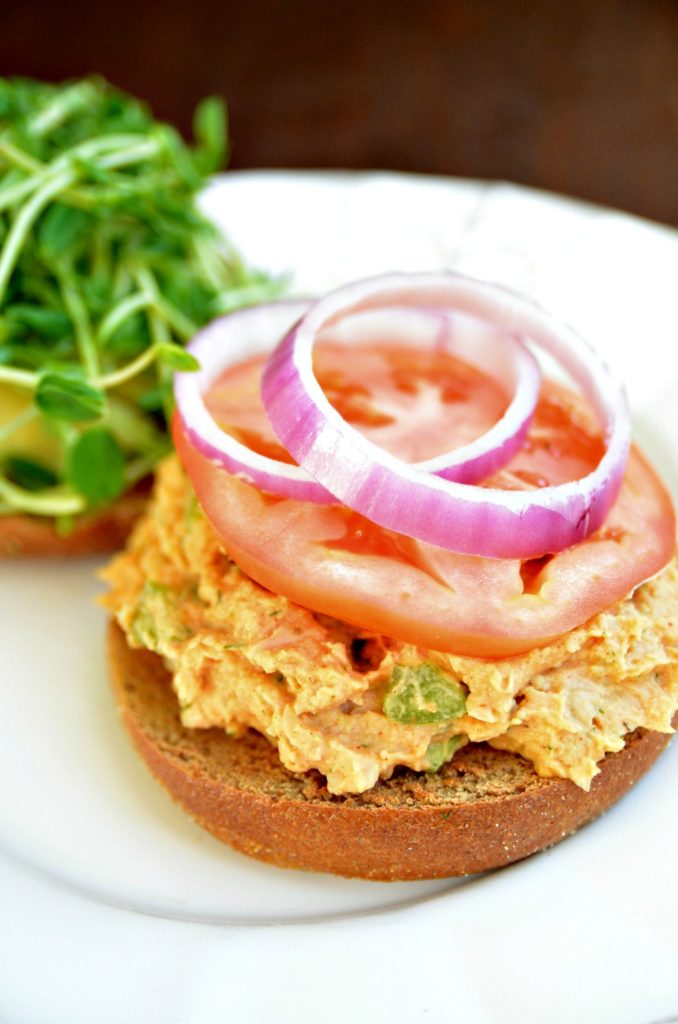 "Tuna Salad" Sandwich
Meatless tuna salad that is super tasty, filling, and energizing. The perfect meatless lunch alternative that will keep you content for hours.
Recipe type:
Lunch, Sandwich
Ingredients
1 15-ounce can cannellini beans, drained and rinsed
¼ cup garlic hummus
juice of 1 lemon
2 celery stalks, cleaned and diced
1 teaspoon paprika
1 tablespoon chopped fresh dill
1 tablespoon nutritional yeast
salt and pepper, to taste
1 avocado, sliced
2 whole wheat bagels, sliced and toasted
2 slices tomato
pea shoots
2 slices red onion
Instructions
In a medium bowl, smash the cannellini beans with a fork until a chunky mash is formed.
Add in the hummus, lemon juice, celery, paprika, dill, nutritional yeast, salt, and pepper. Stir to combine.
Assemble sandwiches by spooning "tuna mixture onto toasted bagel halves. Top with tomato slice, red onion slice, pea shoots, and avocado. Slice and serve immediately.
Reserve leftover "tuna" mixture in fridge for future sandwiches and/or salads!