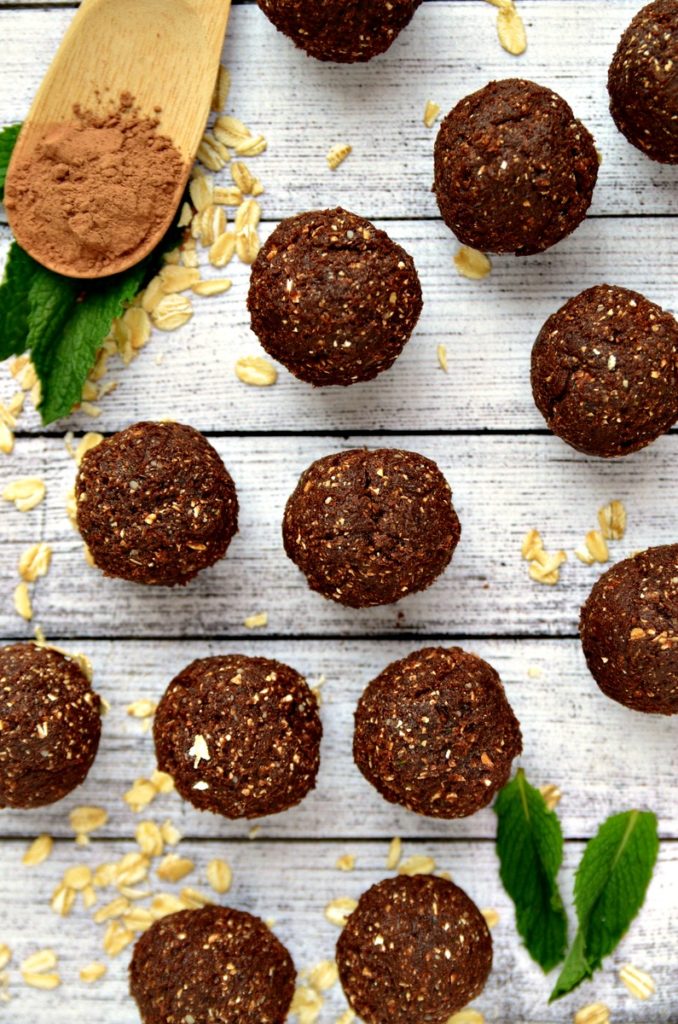 These thin mint energy bites don't really need an introduction, but I'll go ahead and give you one just in case you're longing for some descriptive adjectives this morning.
Thin mints are probably one of the most consistently lusted after cookie flavors. That rich chocolate and cool mint combination just can't be topped by any others in the cookie world. However, as with most cookies, they are delectable little treats to be enjoyed in moderation, right? Well, what if I told you that you can have that amazing thin mint cookie flavor as often as you'd like because I've come up with  a super healthy version filled with good-for-you stuff?!
It's true! These thin mint energy bites are created by tossing dates, raw cacao, oats, hemp seeds, and peppermint extract into a food processor. The mixture is then rolled into bite-size portions and chilled in the fridge. The result is an addictive thin-mint flavored snack that will boost your energy in a pinch, and they have this amazing ooey, gooey, sink-your-teeth-in texture. We can't get enough of them at our house and literally devoured an entire batch within a 24-hour period of time. Happiness in thin mint form.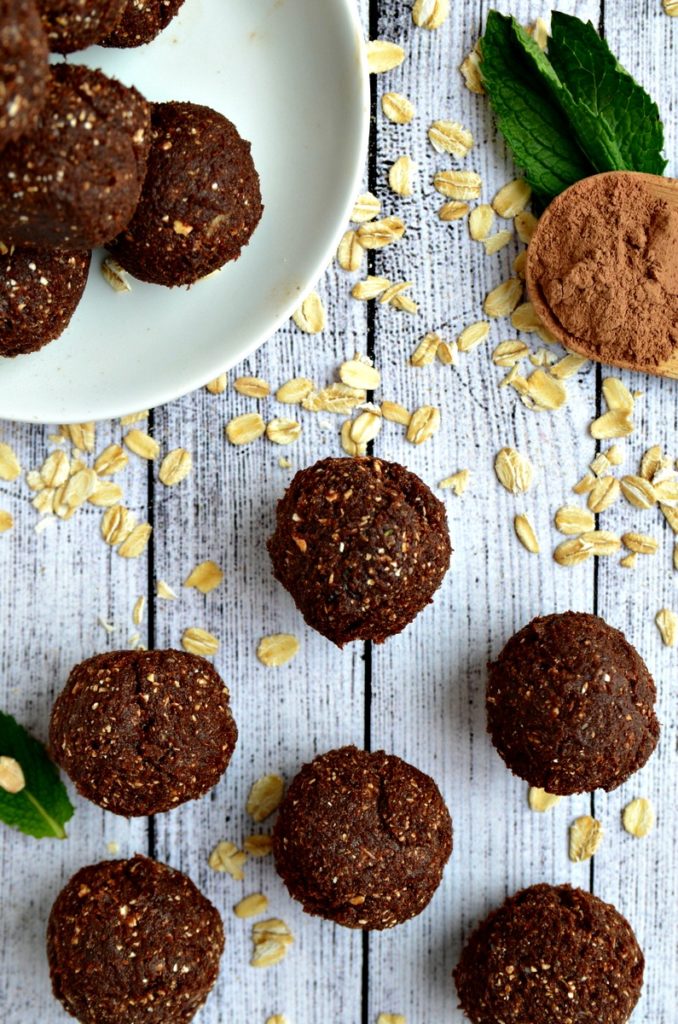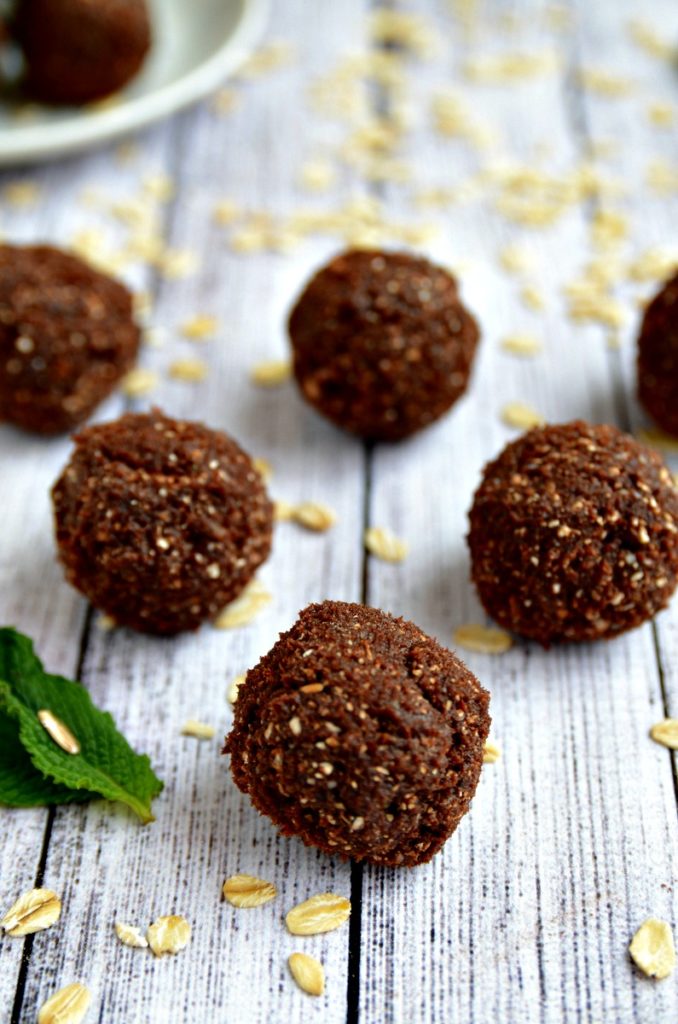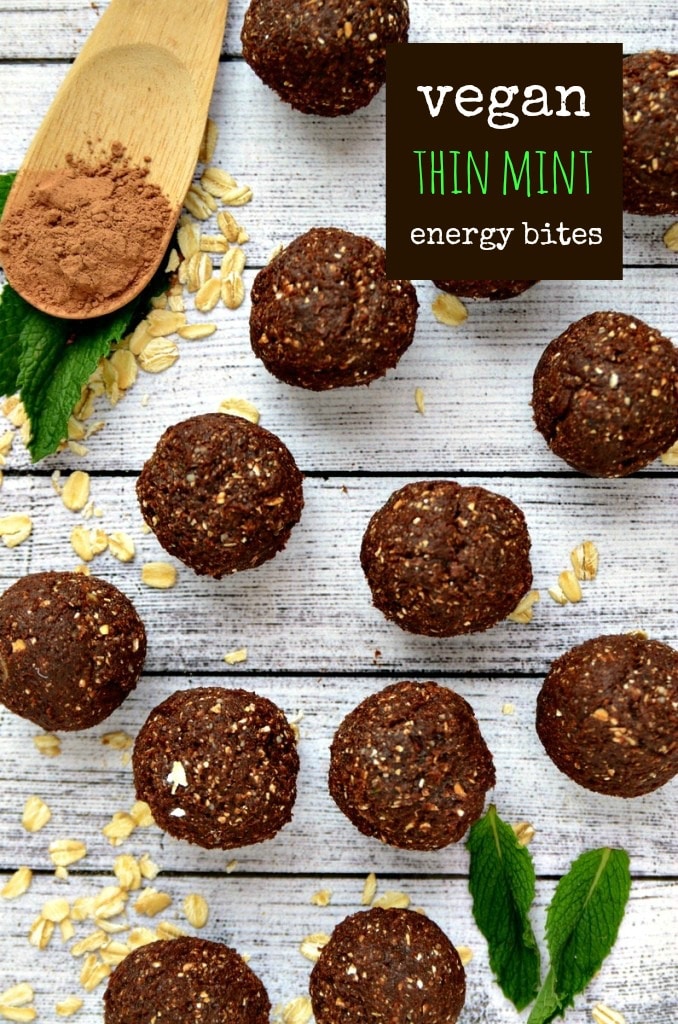 Thin Mint Energy Bites
Dates, raw cacao, oats, hemp seeds, and pure peppermint extract are blended together to create energy-packed balls that taste just like thin mint cookies.
Ingredients
1 ½ cups packed medjool dates, pitted
½ cup rolled oats
2 tablespoons hemp seeds
¼ cup raw cacao powder
1 teaspoon pure peppermint extract
Instructions
Add all ingredients to a food processor and pulse 5-7 times before letting the processor run.
Process until one large energy ball forms and rolls around the blade.
Remove ball from processor and roll into 12-14 small, bite-size energy balls.
Pop in freezer or fridge for 15 minutes to set.
Enjoy and store leftovers in refrigerator or freezer.