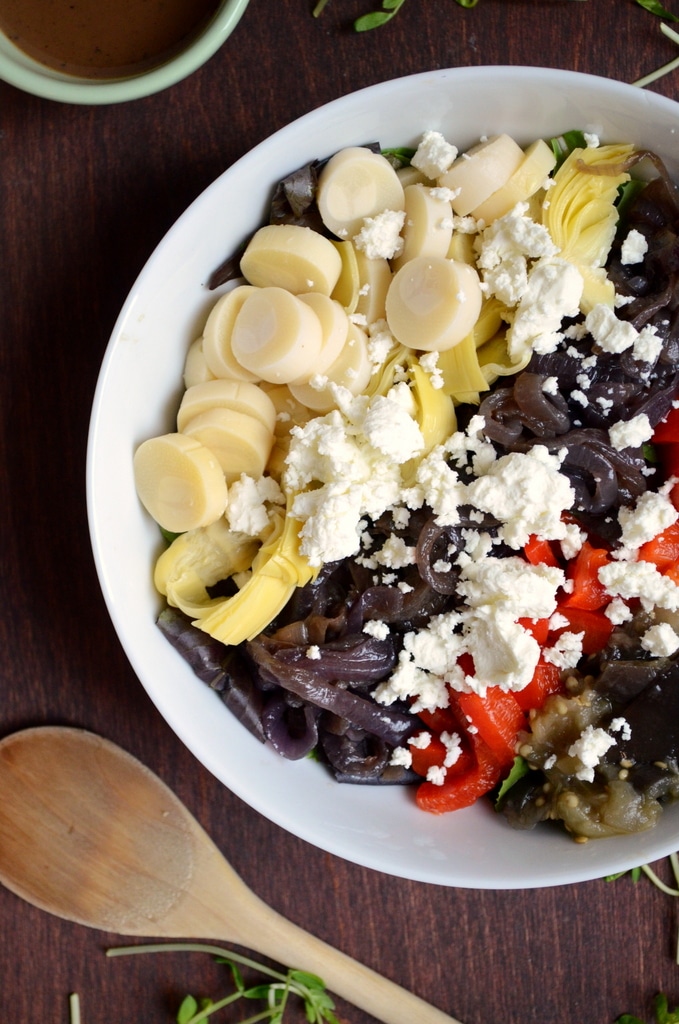 This past weekend brought with it the first signs of fall: crisp air, farmers markets donned with gourds, and beer taps themed with pumpkins. In Chicago, the sun shined uninhibitedly throughout Saturday and Sunday and filled our home with a blindingly-rich golden hue as it set each night.
Friday night's chilly air blanketed the city in a need for all things cozy. City dwellers greeted the challenge with the usual suspects: pumpkin spice lattés, prematurely-worn wool hats, and cuddly hoodies. Dan and I nestled up in our favorite neighborhood spot and happily welcomed the comfort foods of fall back into our diets (e.g., soup, grilled cheese, etc).
Pure coziness.
This week is shaping up to bring weather that teeters on the edge of early fall and late summer; mid 70's and sunny throughout the entire week. My absolute favorite kind of weather, and it calls for a salad that teeters just as the warmth of the sun will. This one is that perfect link between seasons. Hearty enough for fall, delicate enough for summer. Eggplant, onions, artichokes, heart of palm, and red peppers that are roasted, sautéed and chopped are lined up on a bed of greens and dotted with goat cheese. It's a salad that will always fill you up, never let you down, and give you gobs of energy (yes, gobs of it).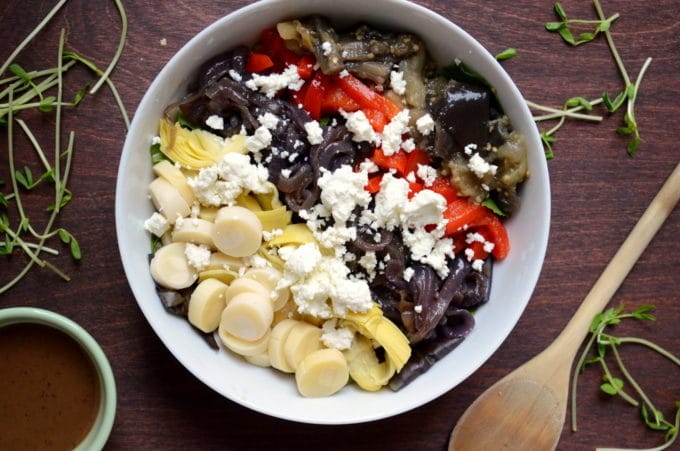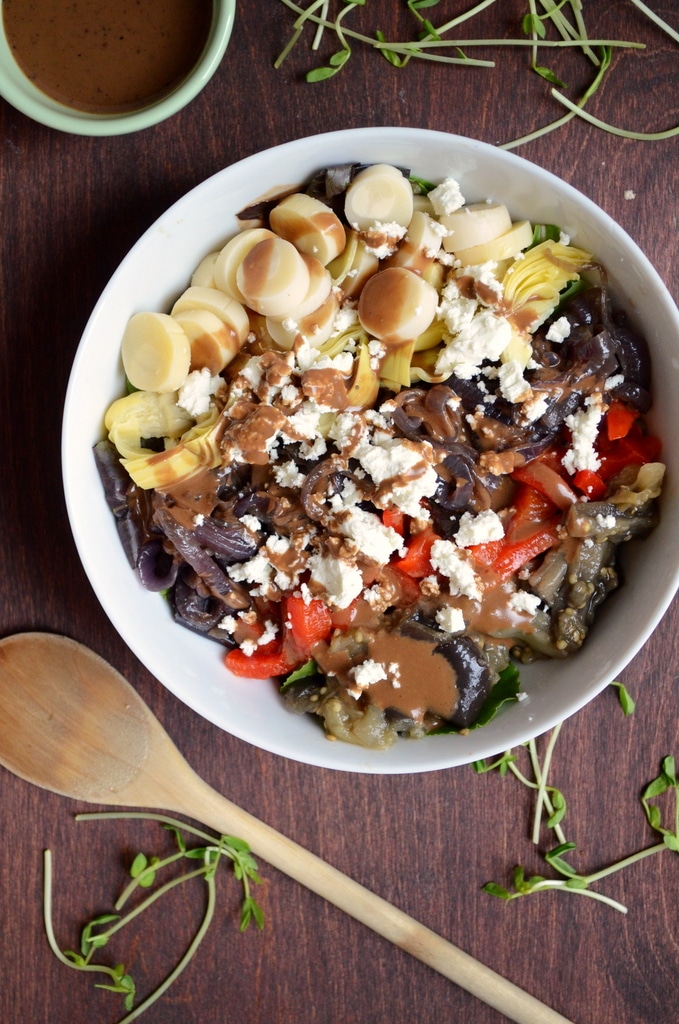 Super Veggie Mediterranean Salad
Artichokes, heart of palm, eggplant, onions, and red peppers are grilled, sautéed and chopped before being lined up on a bed of greens and dotted with goat cheese.
Ingredients
1 jar roasted red peppers, thinly sliced
1 can artichoke hearts, quartered
1 can heart of palm, sliced
1 small eggplant, cut into 2-inch strips
1 large red onion, thinly sliced
2 tablespoons olive oil
sea salt, to taste
6 cups baby romaine
4 ounces goat cheese, crumbled
vinaigrette of choice (I used a homemade balsamic)
Instructions
Heat two large skillets over medium heat. Add one tablespoon of olive oil to each. Add the onions to one pan and the eggplant to the other. Add as much sea salt as desired (I added a few pinches to each). Cover and sauté for 20-25 minutes, stirring every few minutes. Remove from heat and let cool to room temperature.
Divide baby romaine amongst 4 bowls (or reserve half for another night and divide amongst two bowls). Top the romaine with the veggies by lining them up in rows. Sprinkle an ounce of goat cheese on each and drizzle with dressing. Serve immediately.