This strawberry-watermelon refresher juice is packed with alkalizing, energizing goodness. Fresh frozen watermelon, fresh strawberries, and a small handful of mint are blended to frosty, hydrating perfection. This nourishing juice makes an excellent afternoon pick-me-up, especially on a hot summer's day!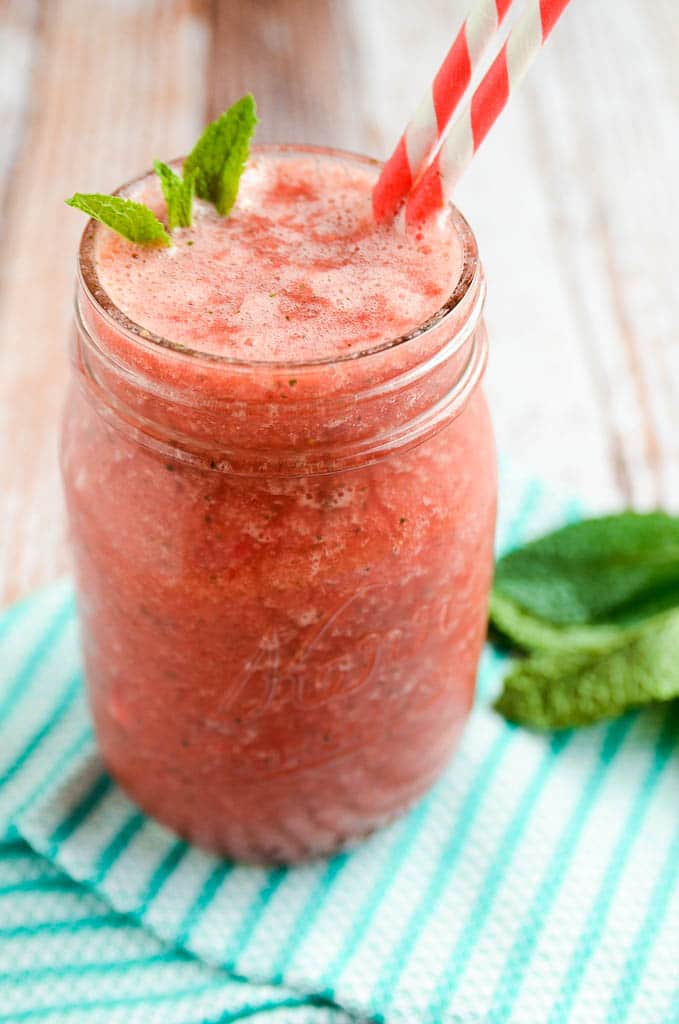 This is one big glass of refreshing, sweet + pink deliciousness. This juice is ridiculously simple. Like so simple that I'm almost ashamed that I'm posting it as a recipe, but at least you get to see what this juicy juice looks like once you've spent all of two minutes making it. Looks pretty gorg, right? Almost as gorgeous looking as it is refreshing. Almost.
To make this juice, you'll "frost" three cups of watermelon by freezing them for 2-3 hours. You don't want the watermelon completely frozen but rather just cold enough to cool the entire drink. You'll then toss your frosty watermelon into a blender with fresh strawberries + mint leaves and whirl all that pink prettiness into one divinely frothy beverage. This juice is out-of-this-world hydrating and energizing, and I promise you'll find yourself dancing/bouncing/skipping/galloping (your choice, after all, this is your juicy destiny) around your house after you've enjoyed a big glass of it.
| Health Perks of Watermelon |
1| It's the 2nd most alkaline fruit with a pH value of 9.0. Why does this matter? Because the foods we eat contribute to our bodies' pH level and research shows that our bodies tend to function optimally when in a state of alkalinity. Thus, the more alkaline foods we eat, the more alkaline our bodies' pH level becomes, and the better we're able to ward off inflammation, oxidation and disease (consequences of acidity).
2| It's packed with water (92% to be exact) and fiber. Read: it will keep you hydrated and get your system moving.
3| It's an excellent source of beta-carotene, lycopene + vitamin c. Antioxidants are awesome.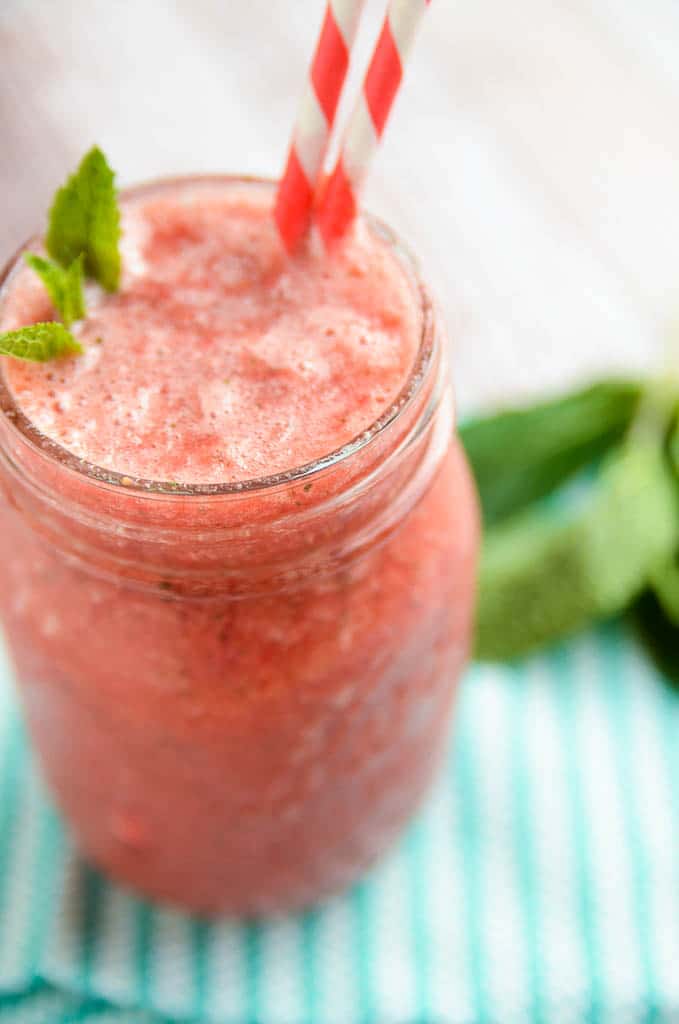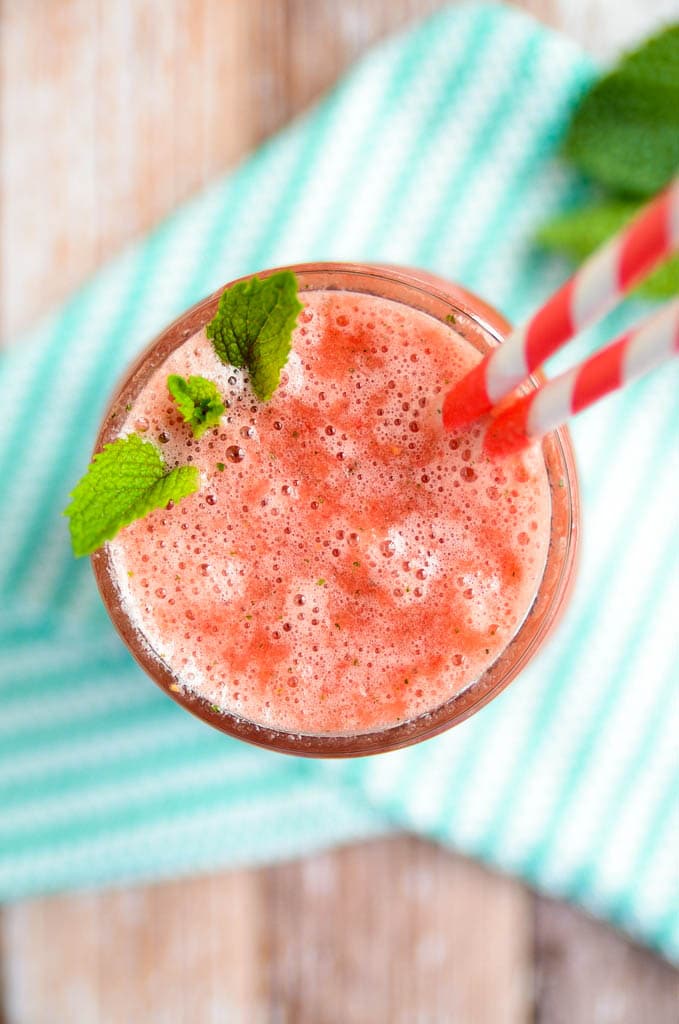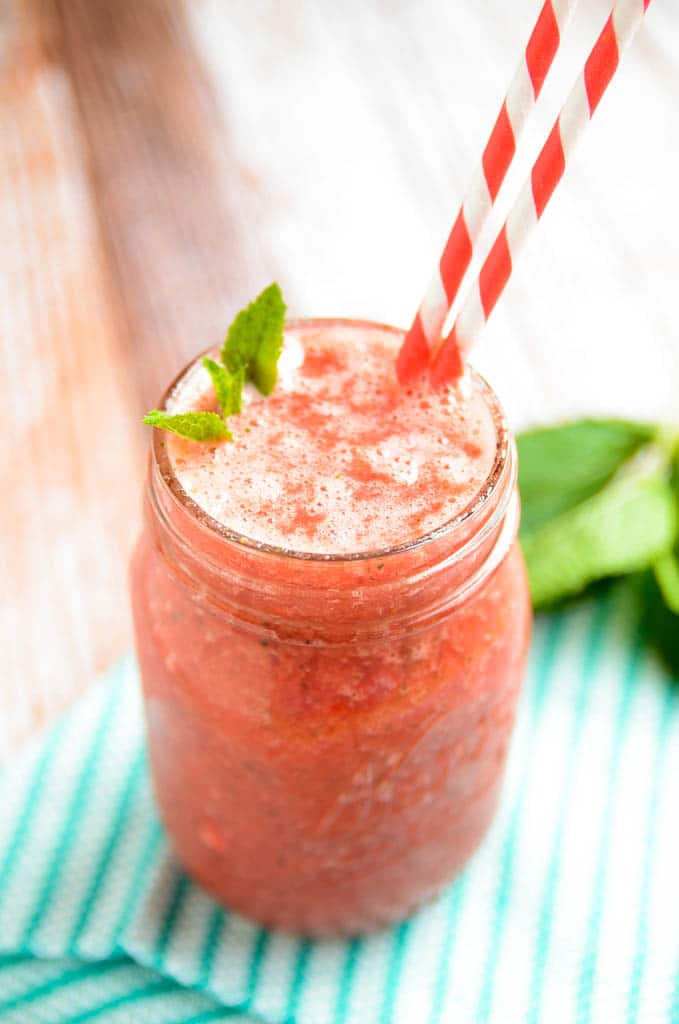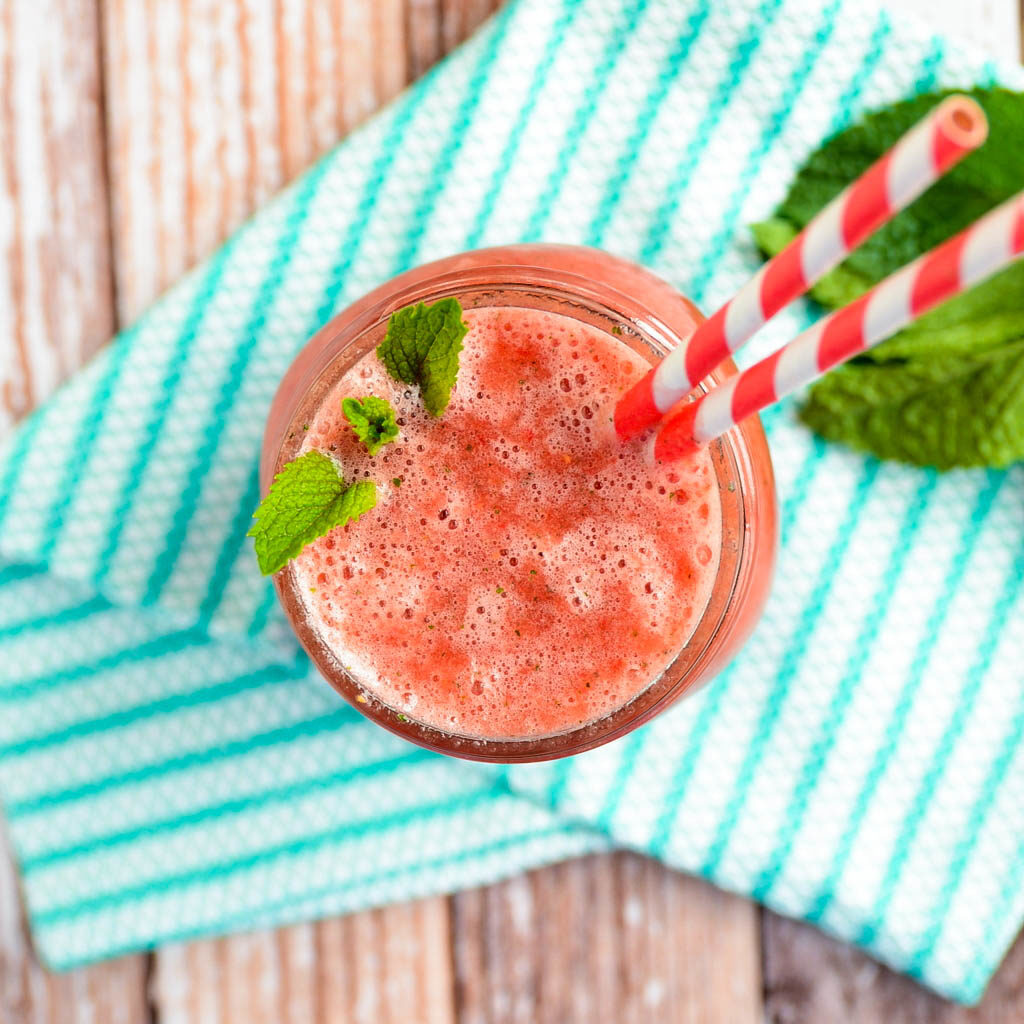 Strawberry-Watermelon Refresher Juice
Frosted fresh watermelon, sweet strawberries, and a handful of fresh mint are blended together to create a super refreshing, sweet, and energizing juice.
Ingredients
3

cups

fresh watermelon, cubed

1 ½

cups

fresh strawberries, hulled

1

small handful fresh mint leaves
Instructions
Freeze the watermelon cubes for 2-3 hours. You want them to be frosty but not completely frozen.

Add the frosted watermelon, fresh strawberries, and mint leaves to a blender. Blend for 1-2 minutes or until smooth and frothy.

Pour into a big glass and refresh yourself!