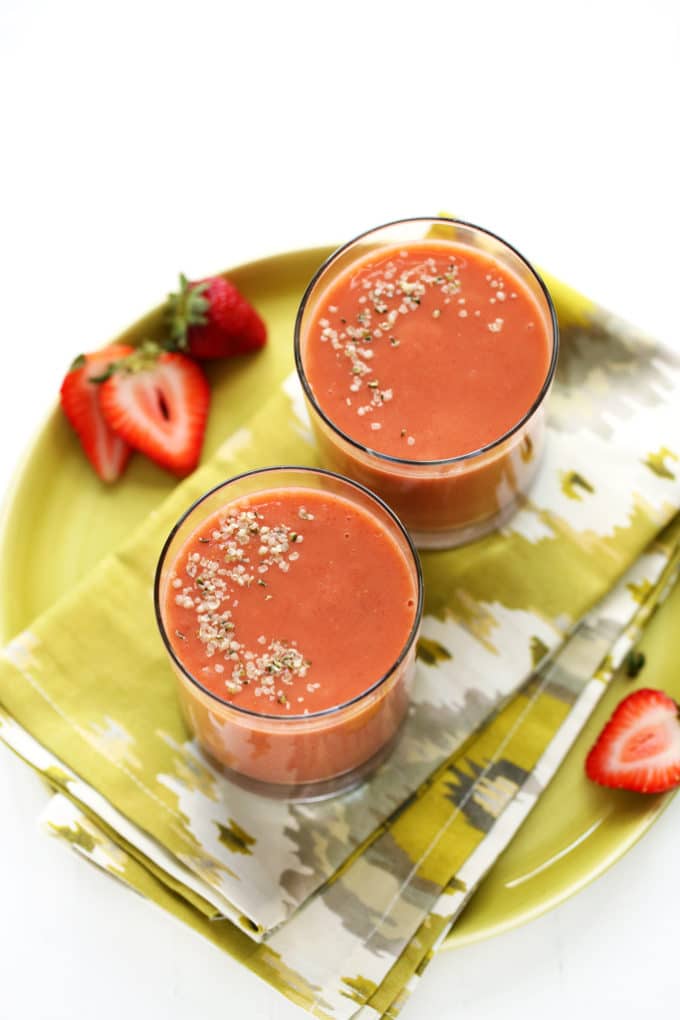 A plate full of smoothies? Why, yes. Here you go.
You've probably noticed that I have a thing for blended beverages, and this looks to be my 15th smoothie of 2015. At the current rate, I'll have shared nearly 50 new smoothies by the end of the year. I like where this is headed, and I hope you do too.
A quick look through the smoothie section of my recipe index made me realize that nearly all of the smoothies on the blog utilize bananas as a base. Bananas are fantastic in smoothies because they lend both creaminess and sweetness; however, I know that not everyone loves bananas. So, I figured it was about time to share a banana-free smoothie.
Despite the absence of our speckled friends, this smoothie is silky, creamy, and sweet thanks to the addition of fresh mango. Mango offers a fantastic balance of richness and acidity, making it a great base for banana-free smoothies.
Let's see if I can say the words "smoothie" and "banana" a few more times, shall we? Alright, let's go.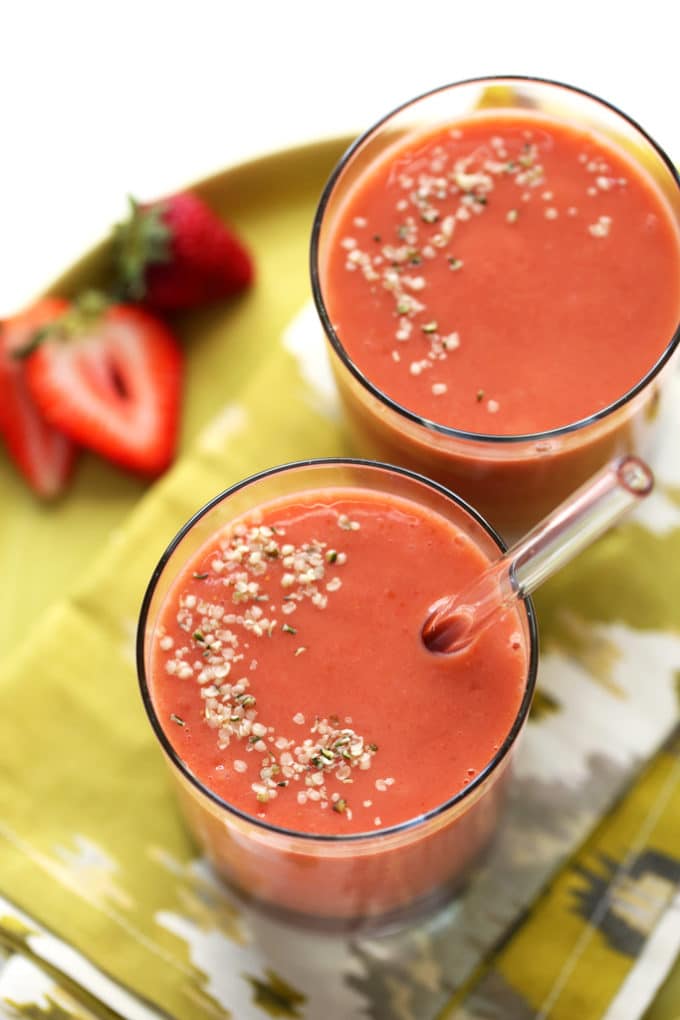 This smoothie is made by blending frozen strawberries with fresh mango, plant milk, medjool dates, water, and baobab powder. As usual, you can omit the baobab if you don't have it; however, it offers a potent vitamin c boost.
Dreamy. Perfectly smooth. Fruity. Bright. Banana-free. Sweet. Coral-hued.
Cheers to a fresh, energized, and vibrant week.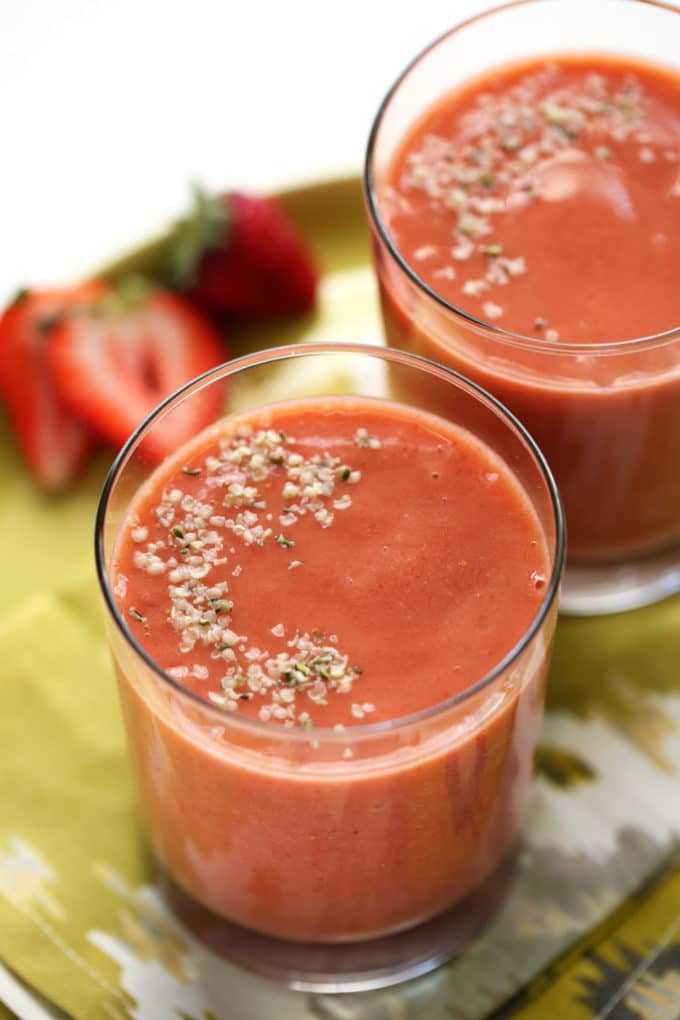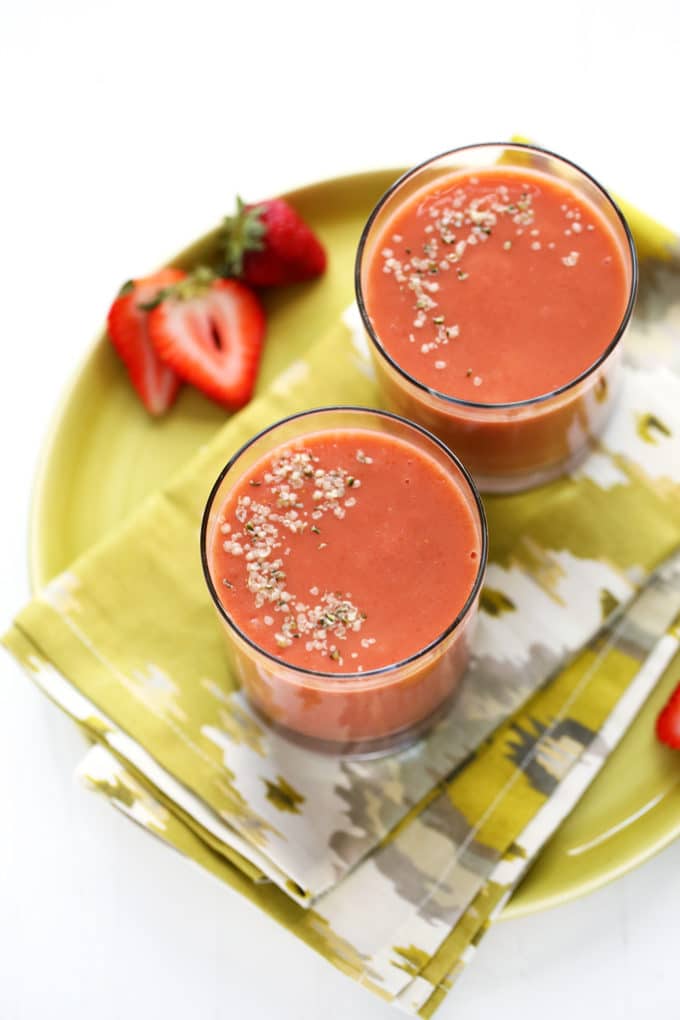 📖 Recipe
Strawberry, Mango & Baobab Smoothie
This banana-free smoothie is silky, creamy, and sweet thanks to the addition of fresh mango. Mango gets blended with frozen strawberries, plant-based milk, and medjool dates, yielding an ultra silky, vitamin-packed smoothie. For an extra boost of vitamin c, be sure to add the baobab powder!
Ingredients
1 ½

cups

frozen strawberries

1

fresh mango, peeled and pitted

¾

cup

unsweetened plant milk

½

cup

water

4

medjool dates, pitted or to taste*

1

teaspoon

baobab powder

(optional)
Instructions
Add all ingredients to a high-speed blender, and blend until smooth.
Notes
*If you aren't using a high-speed blender, I recommend soaking the dates in warm water for 30 minutes prior to blending.