Did you know that today is national chocolate pudding day? Don't worry, I didn't either until I looked it up. Did you also know that every day of the year is designated as a food holiday in some way, shape or form? From Lemon Juice Day (I hope they're referring to lemonade) to Cheese Sacrifice Purchase Day (what??) to Grab Some Nuts Day (I mean, really? This one is just asking for it), there is a food holiday to appease even the most dramatic of souls. Dan's birthday happens to fall on National Cherry Popsicle Day, which is incredibly fitting given that he's been lovingly referred to as Pac-Man due to his ability to rapid-fire cherries into his mouth. Mine, on the other hand, falls on National Roast Suckling Pig Day. Pretty much the antithesis of a vegetarian-friendly food holiday. Oh well, I'd rather eat cake.
Somewhat serendipitously, I had been planning on posting this chocolate mousse recipe today, and although not chocolate pudding, it's pretty much a cousin in fancier clothing.
The latest craze in chocolate mousse is the use of avocado to form the creamy base. I've tried a few recipes and have found them to be good but lacking that chocolatey richness that is so necessary in a good mousse. I decided I'd give my own version a whirl and up the creaminess by adding coconut milk, and deepen the chocolate flavors by adding cinnamon and chili powder. The result is decadent, dreamy, and so satisfying. The spices add a depth and richness that is otherwise lacking and the coconut milk adds an addictive silkiness. This is an ideal summer dessert since it requires no baking and avocados are available in abundance. Just be sure to make sure your avocados are extra ripe so that an unripened avocado flavor doesn't emerge in your mousse!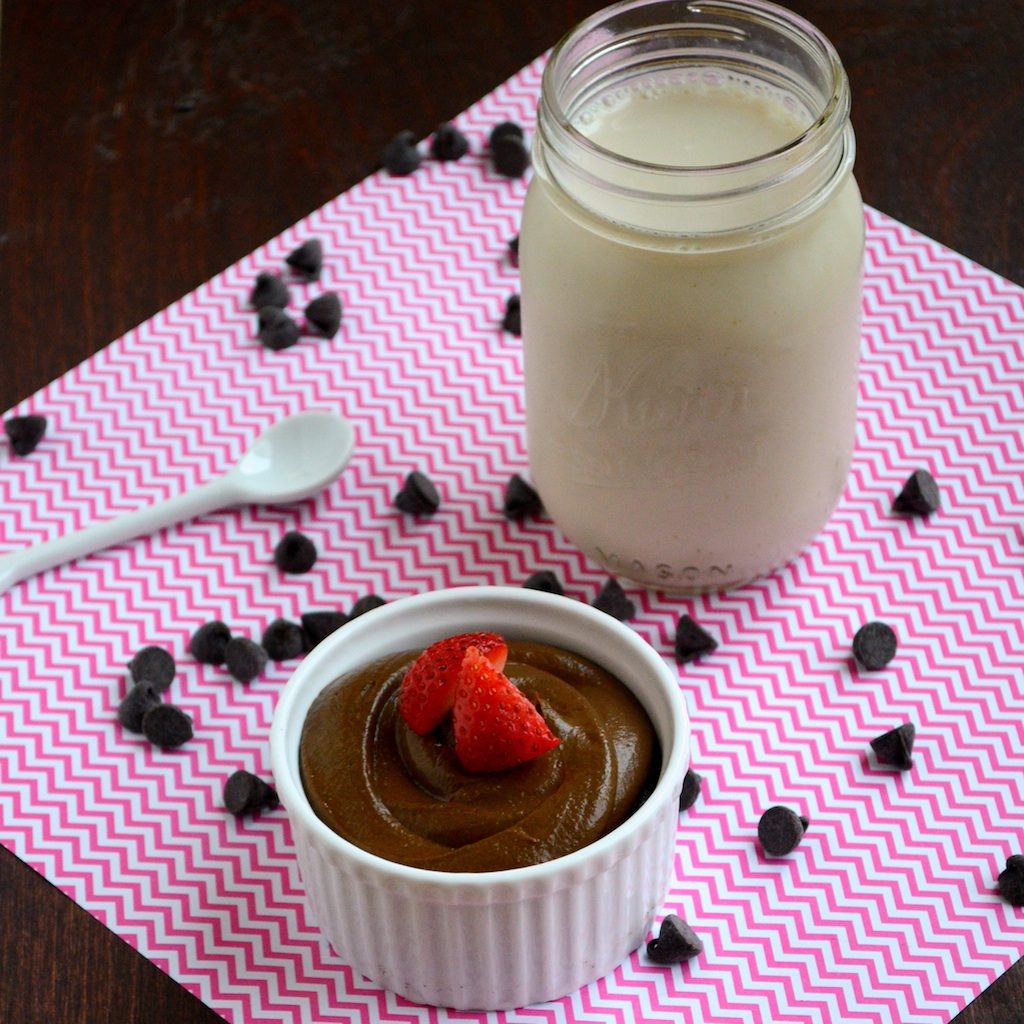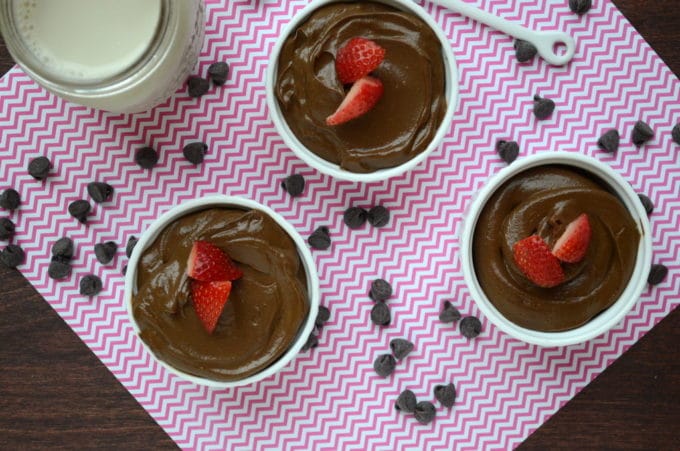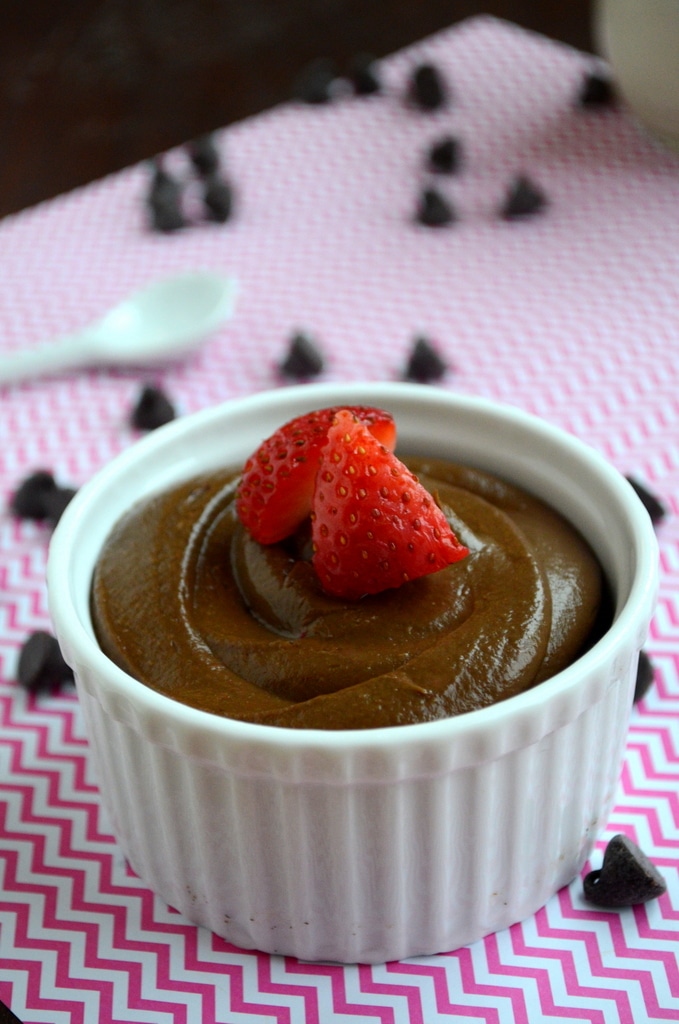 Spiced Chocolate Mousse
Chocolate mousse gets an updated and clean twist. Avocado serves as the creamy base for this chocolate treat, while the addition of cinnamon and chili powder enhances the richness of the dark chocolate.
Ingredients
¾ cup semisweet chocolate chips
4 very ripe avocados
¼ agave nectar
¼ cup + 2 tablespoons powdered sugar
⅓ cup full-fat coconut milk
½ cup cocoa powder
1 tablespoon vanilla extract
1 teaspoon cinnamon
¼ teaspoon chili powder
Instructions
Melt the chocolate in a double boiler until smooth and creamy.
Halve the avocados, remove the pit, and scoop the flesh into a food processor.
Add the melted chocolate, agave, powdered sugar, coconut milk, cocoa powder, vanilla extract, cinnamon, and chili powder to the food processor. Process for 1-2 minutes or until a smooth, chocolatey mixture has formed.
Scoop mousse into 4-6 small ramekins.
Refrigerate for 1-2 hours to set mousse.
Garnish with berries and serve.