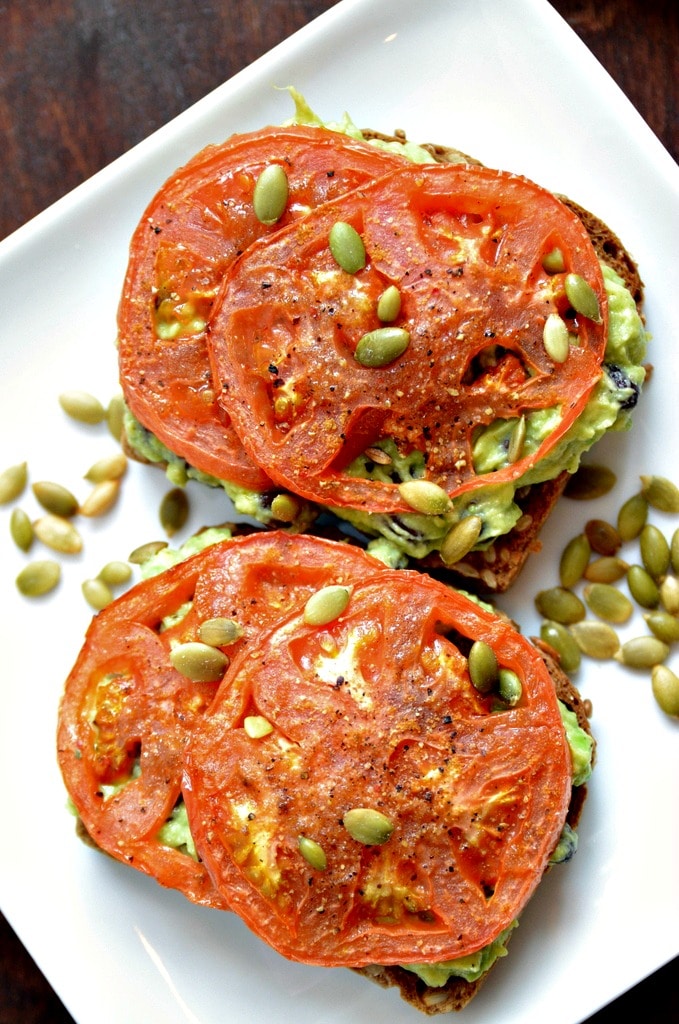 I hope you all had a lovely weekend. I spent the majority of mine recuperating from a nasty cold that entered my life late last week. By Friday, it had quite the grip on my energy levels, and I ended up spending the entire day snuggled up in bed. When I finally woke up, Jack had apparently become quite concerned and had his little cat face just inches from mine with a paw nestled against my cheek. Pets always seem to know when we're in need of some extra love.
Something about this cold held my appetite captive for most of Friday; however, after finally emerging from an 18-hour slumber late that afternoon, I was starving. Having made the above open-face sandwich earlier in the week, it was fresh in my taste buds' memories and seemed like the perfect thing to ease me back into the waking world.
Seeded bread is toasted and slathered with freshly smashed avocado and black beans, and the loveliness really comes together with the addition of cumin-dusted roasted tomatoes and a sprinkling of pepitas. The combination creates a crunchy, creamy, and flavorful sandwich that is full of healthy nutrients. The perfect cold-busting, taste bud awakening, and satisfying meal.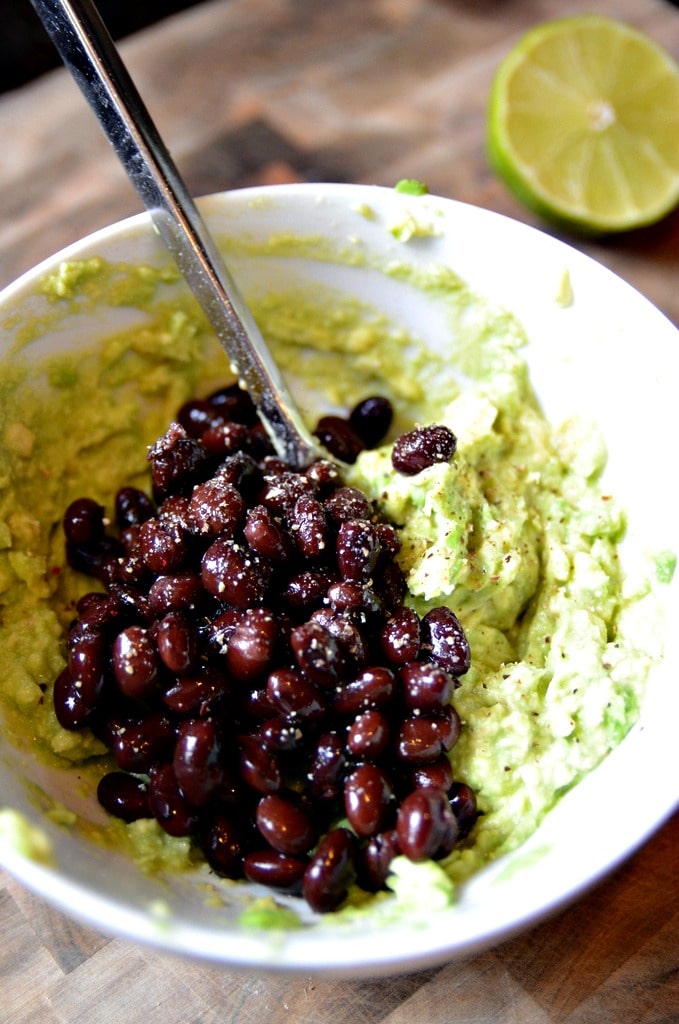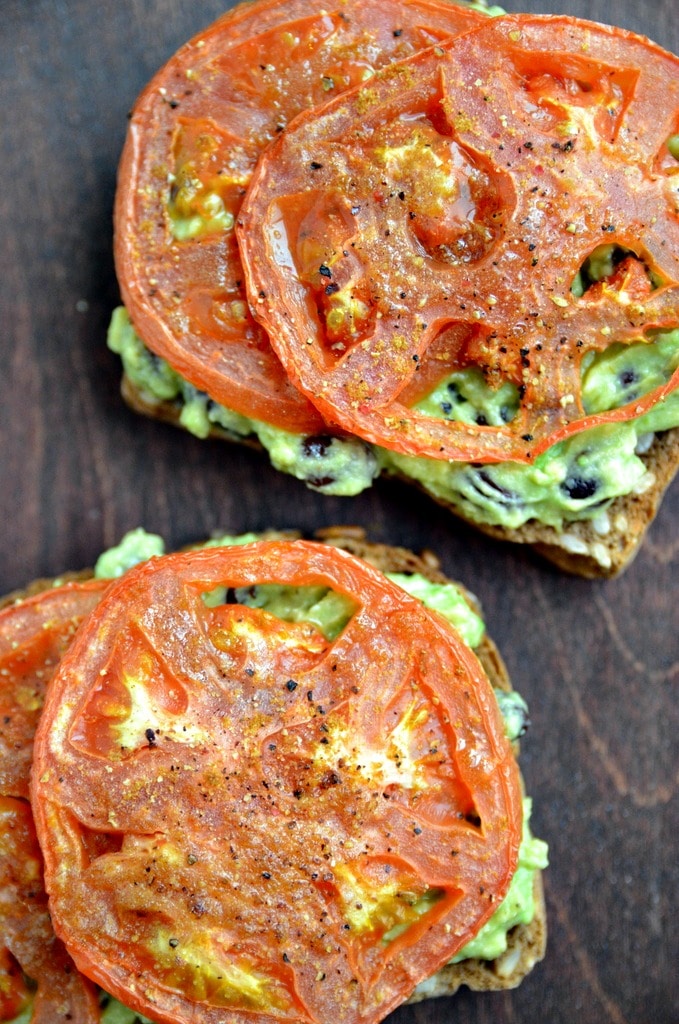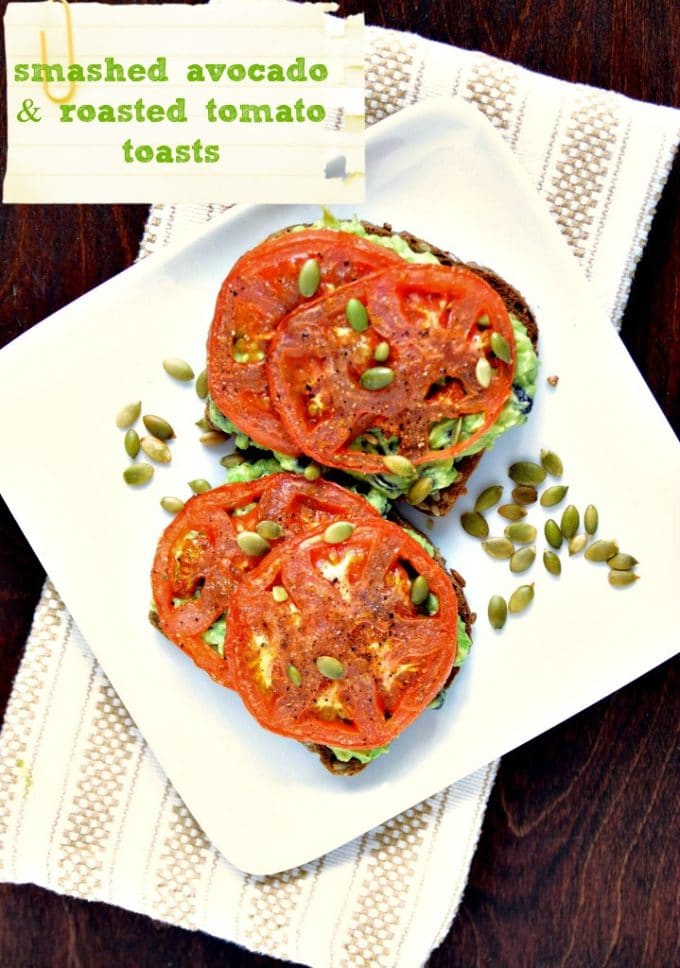 Smashed Avocado, Black Bean + Roasted Tomato Toasts
Seeded bread is toasted and slathered with creamy avocado and protein-rich black beans. Roasted tomatoes and pepitas top the open-faced sandwich and round out the flavorful goodness.
Ingredients
1 medium beefsteak tomato, cut into 4 slices
¼ teaspoon cumin
½ tablespoon olive oil
2 pieces of multigrain or seeded bread (I recommend a sunflower bread), toasted
1 small avocado
½ of a lime, juiced
salt and pepper
⅓ cup canned black beans, rinsed
2 tablespoons roasted pepitas
Instructions
Preheat oven to 400 degrees Fahrenheit.
Line a small baking sheet with parchment paper. Spread the tomato slices out across the baking sheet. Drizzle with olive oil and sprinkle with salt, pepper, and cumin.
Roast tomatoes for 15 minutes. Remove from oven and let cool.
While the tomatoes are roasting, smash the avocado in a small bowl. Add in the lime juice, salt, and pepper, to taste. Stir in the black beans.
Slather the toasts with the avocado mixture and top each with 2 slices of roasted tomato. Sprinkle with pepitas and serve immediately.