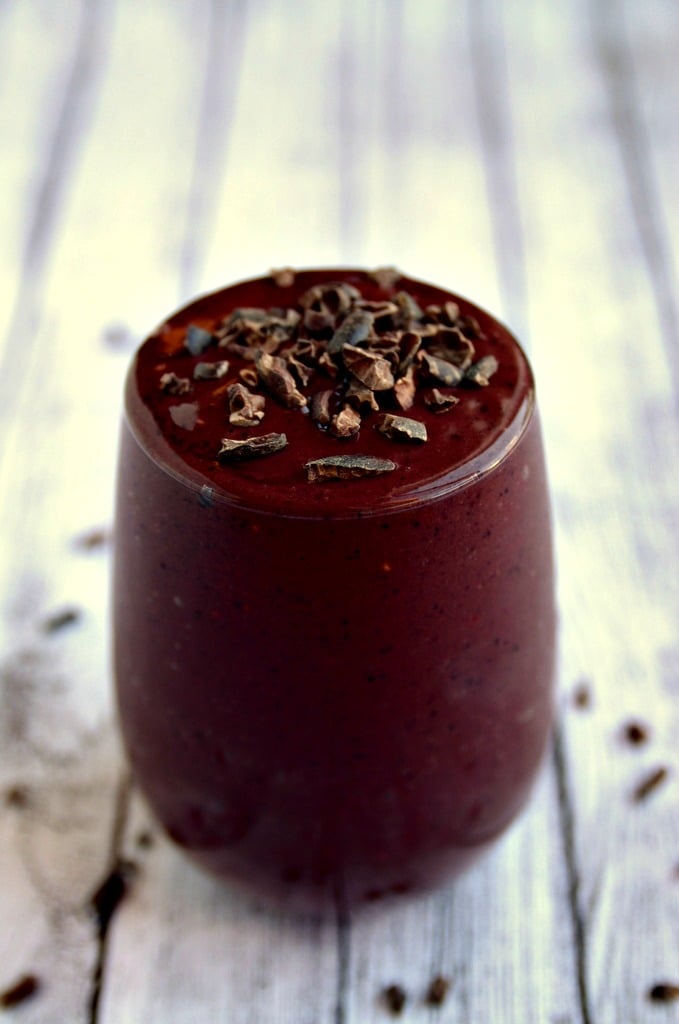 Valentine's day is nearly upon us and blogs everywhere are bursting at the seams with red velvet. Red velvet brownies, red velvet cake, red velvet cookies, and red velvet cupcakes. Pick your red velvet poison. Up until making this smoothie I had never made anything red velvet. Crazy, right?
I pin red velvet recipes on Pinterest like it's my part-time job and drool over photos of gooey red velvet brownies on the regular, yet I had never brought the red velvet love into our kitchen. Feel free to judge because I just might deserve it.
It seems my subconscious was also judging sending me signals, because I dreamt about a red velvet smoothie over the weekend, and then it became a reality.
A chocolaty, chilled, creamy, and velvety reality. This red velvet smoothie captures its deep, luxurious red color from frozen cherries. Raw cacao is then woven throughout to give this smoothie a delightfully rich chocolate flavor. Frozen banana and sweet almond milk add layers of creaminess and the ingredient that truly takes the red velvet *wow* factor completely over the top is... butter extract. Butter extract is surprisingly vegan and has this amazing cake batter flavor to it. It adds an addictive quality to this smoothie that will have you making it well beyond the Red Velvet seasonal confines that Valentine's day imposes. Cross my heart.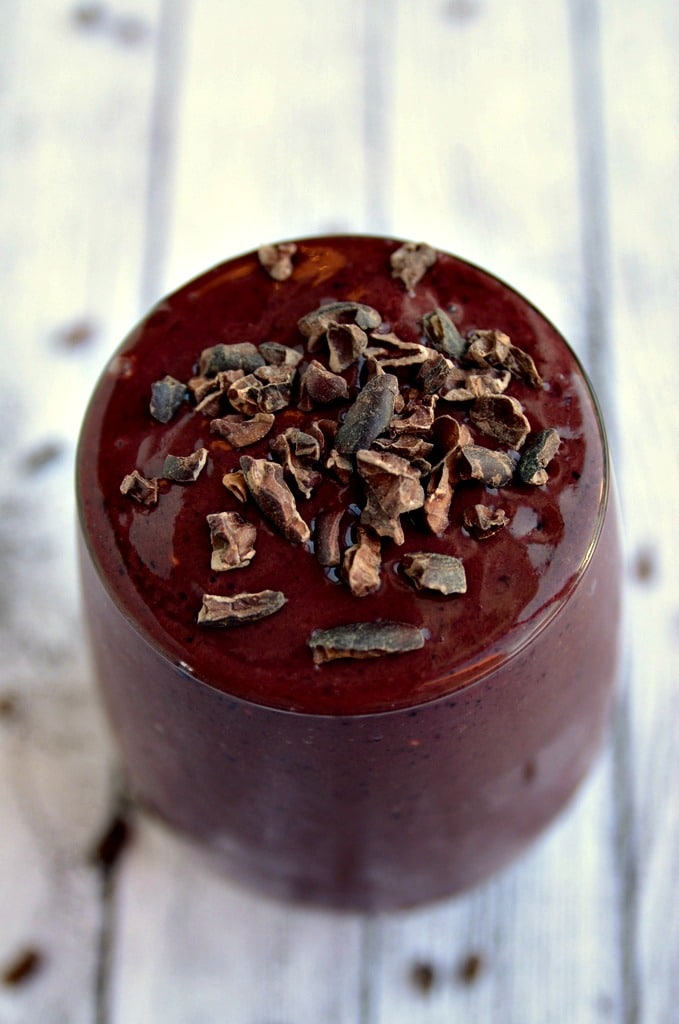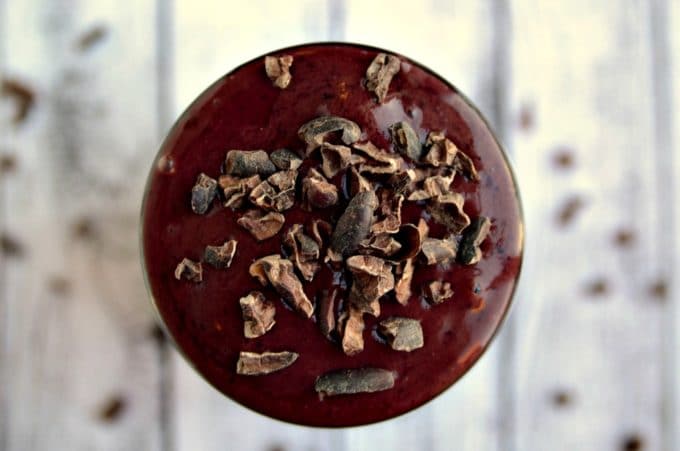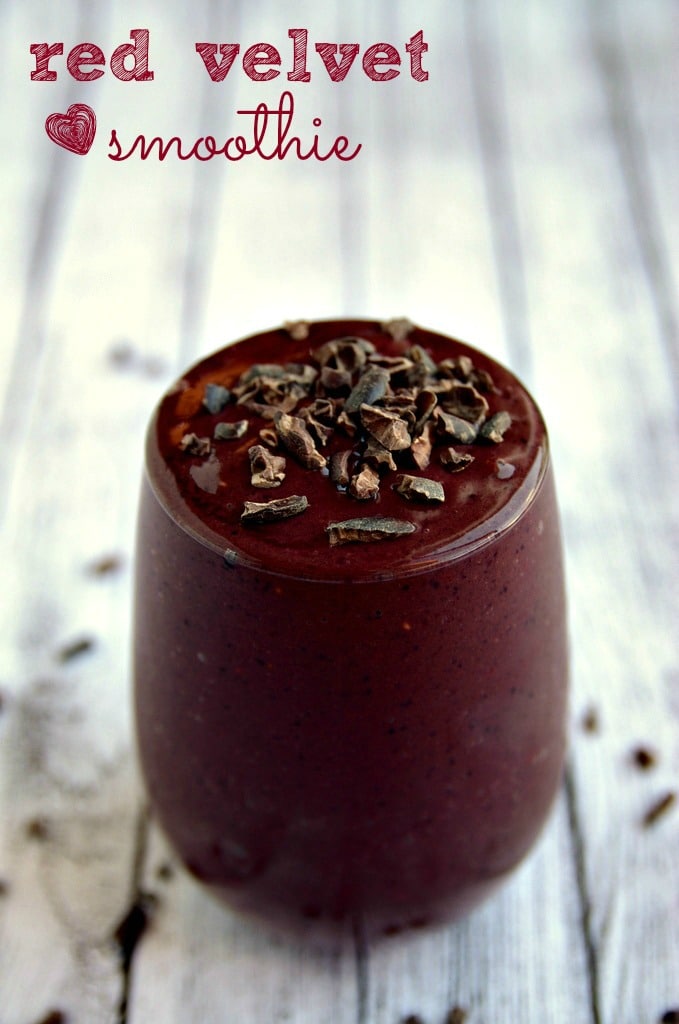 Red Velvet Smoothie
Cherries, bananas, raw cacao, almond milk, and butter extract are blended together to create a decadent, healthy, and satisfying smoothie.
Ingredients
1 frozen banana
1 cup frozen cherries
¾ cup sweetened vanilla almond milk
2 tablespoons raw cacao powder
1 teaspoon butter extract
Instructions
Add all ingredients to a blender and blend on high for 1-2 minutes or until completely smooth, adding more almond milk as needed.
Pour into a glass and enjoy immediately.