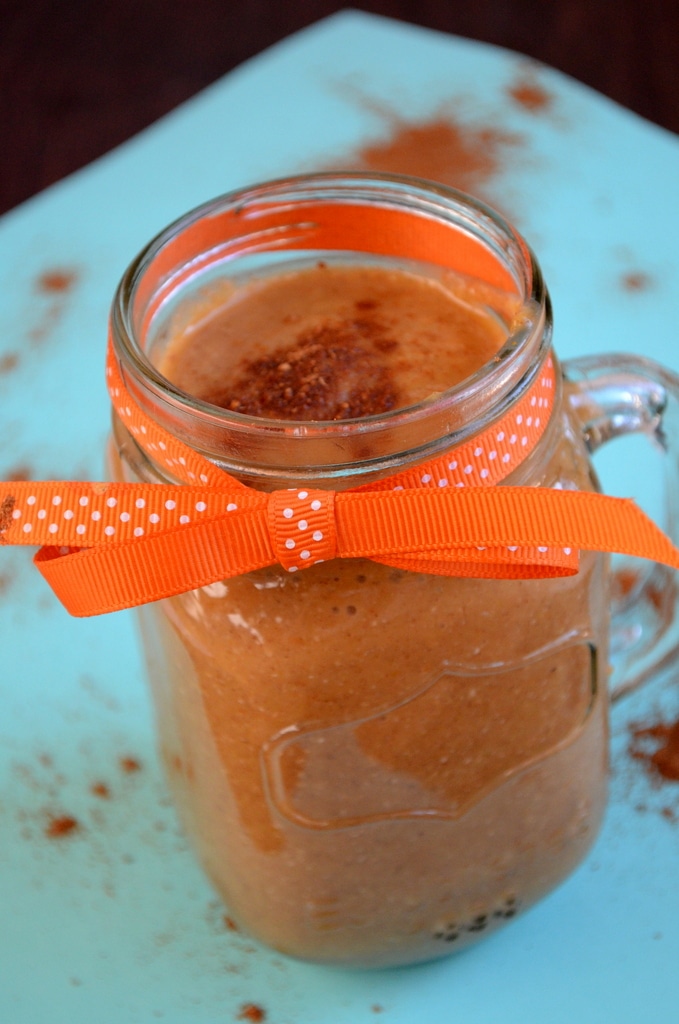 The days of pumpkins and spiced everything are upon us, and I'm loving it. Despite an abundance of late-bloomer tomatoes and basil flourishing in our patio garden, I'm ready to welcome pumpkin pie, veggie chili, and hot cider back into our kitchen. Our garden is saying summer, but my tastebuds are longing for fall. Who am I to deny my tastebuds? No one. I am no one to deny my tastebuds.
The best things do not come in small packages. Oh no they don't. These days, the best things come in mason jars.
This pumpkin pie smoothie will transport you to Thanksgiving dessert but is 100% appropriate for breakfast or a healthy snack... or both. Go on, get a little wild.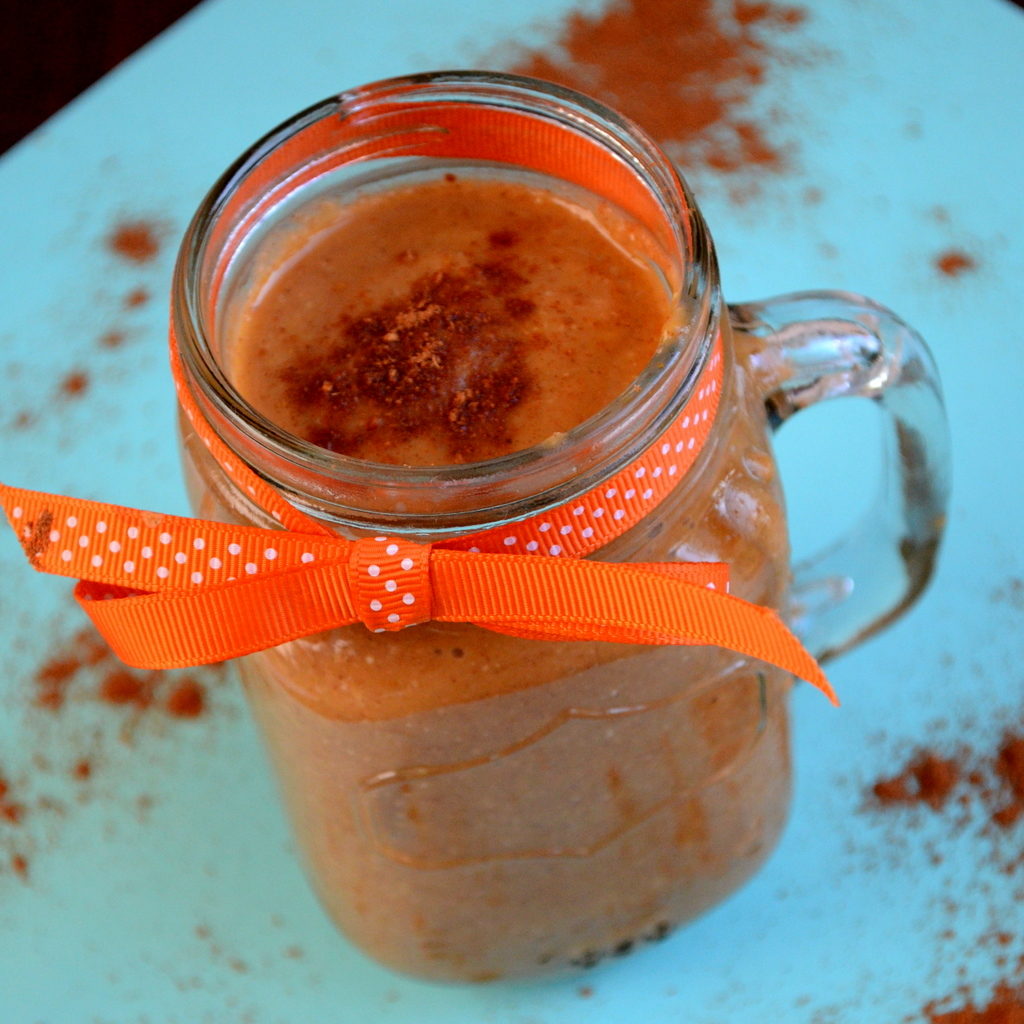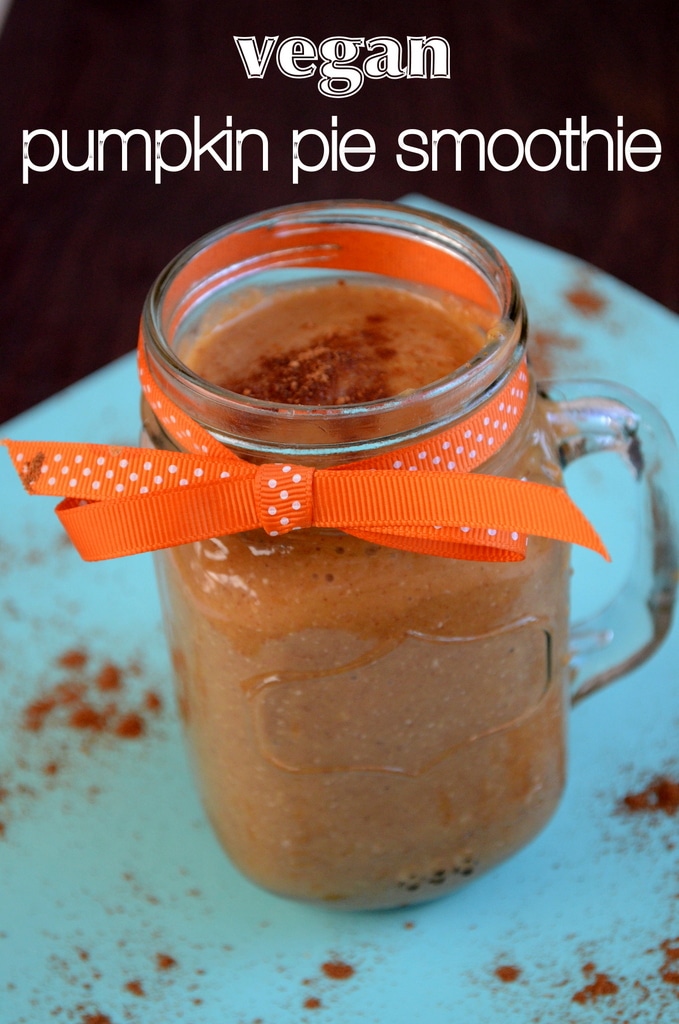 Pumpkin Pie Smoothie
Pumpkin pie in smoothie form. Need I say more? Oh yes, and it's vegan.
Ingredients
1 very ripe banana
½ cup pumpkin puree (NOT pumpkin pie filling)
¼ cup uncooked rolled oats
1 teaspoon pumpkin spice (or more... I added 1 ½ because I like lots of flavor)
½ cup unsweetened vanilla almond milk (if you opt for sweetened, omit or reduce the maple syrup)
2 tablespoons pure maple syrup or agave nectar
8-10 ice cubes
Instructions
Add all ingredients to blender and blend for 1-2 minutes or until smooth and creamy.
Pour into a glass and serve immediately.