Nothing says summer quite like grilled corn on the cob. Dress it with pops of citrus, cilantro, and smoked paprika, and you've got yourself the makings of a sweet summer evening. This grilled cilantro, lime + paprika corn on the cob is packed with all of those beloved summery flavors.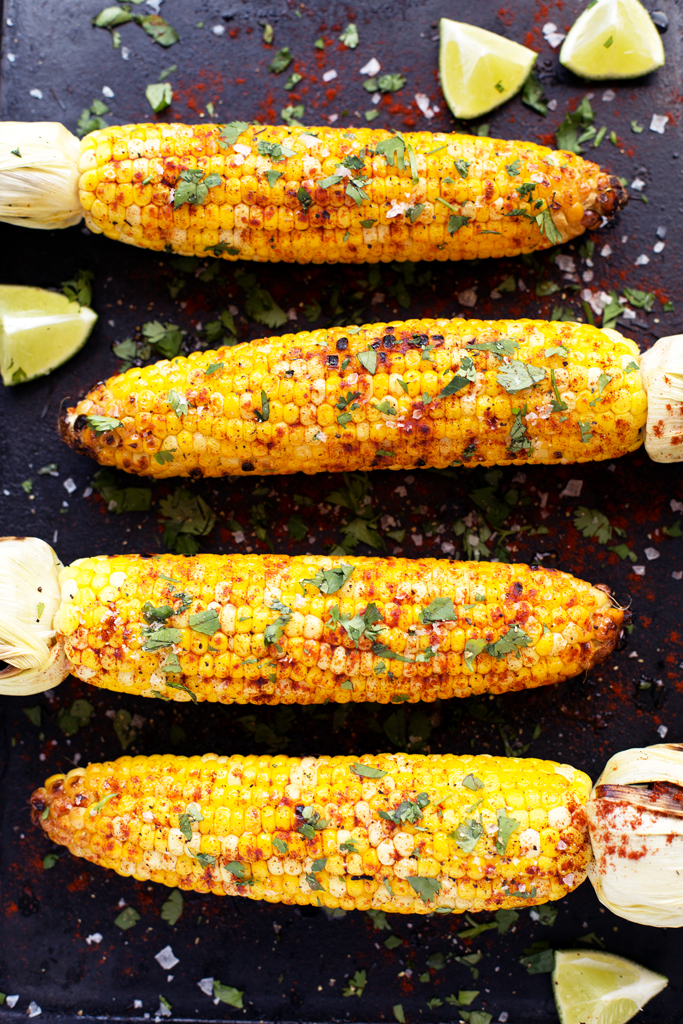 Up until this past Saturday, I had never grilled anything from start to finish on an actual grill. Sure, I had used a grill pan, and I had nervously nudged around some veggies before while Dan took a grilling break. But tending to each step in the grill process? Never had I ever.
Originally, I solicited Dan's assistance to grill these beauties. He happily agreed, but as he was walking the ears of corn out to our deck he paused and swung back around to face me and said, "I think it's about time you learn how to do this so that you can use the grill for recipes this summer."
The grill has always intimidated me. Maybe it's the idea of pairing an open flame with long locks or the fact Dan once bid adieu to the hair on his left arm after a grilling incident (note to self: do not allow the grill to fill with propane for 10 minutes before igniting). I'm not exactly sure why, but I've always kept a safe distance from the fiery fella that resides on our balcony.
With a bit of reassurance and Dan's abbreviated lesson on the to-do's and do-not-ever's of grilling, I took the tray from Dan, strut out the door, and placed those ears of corn right on the grill. After Dan double-checked my work and triple-verified that the corn silk catching fire was all part of the process, I shooed him away and carefully tended to them on my own until their exteriors were charred and their interiors were sweet and steamy.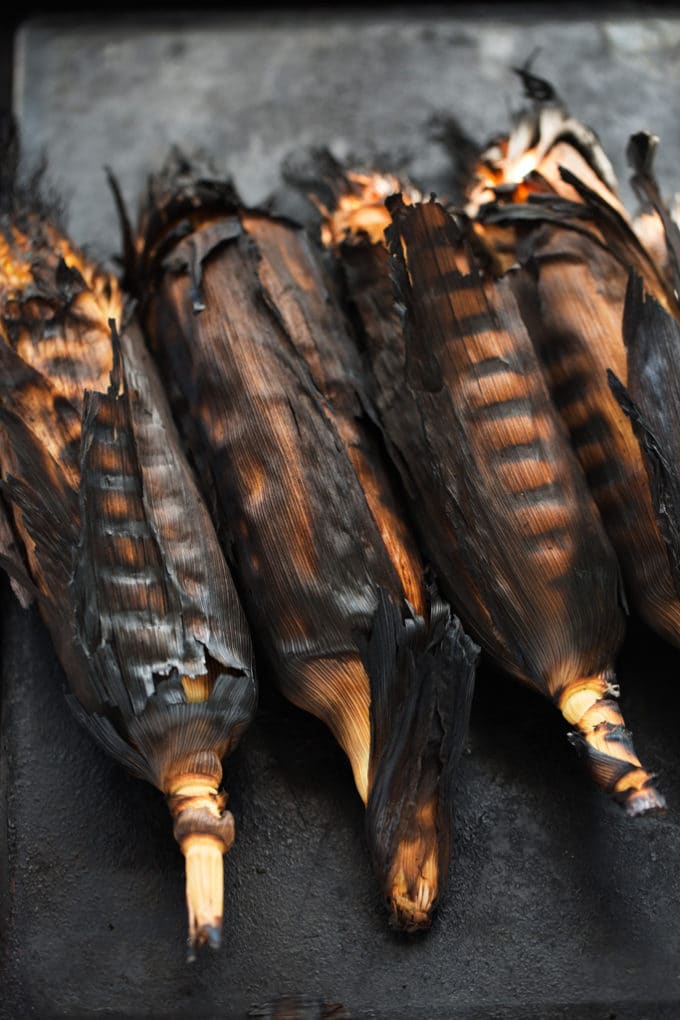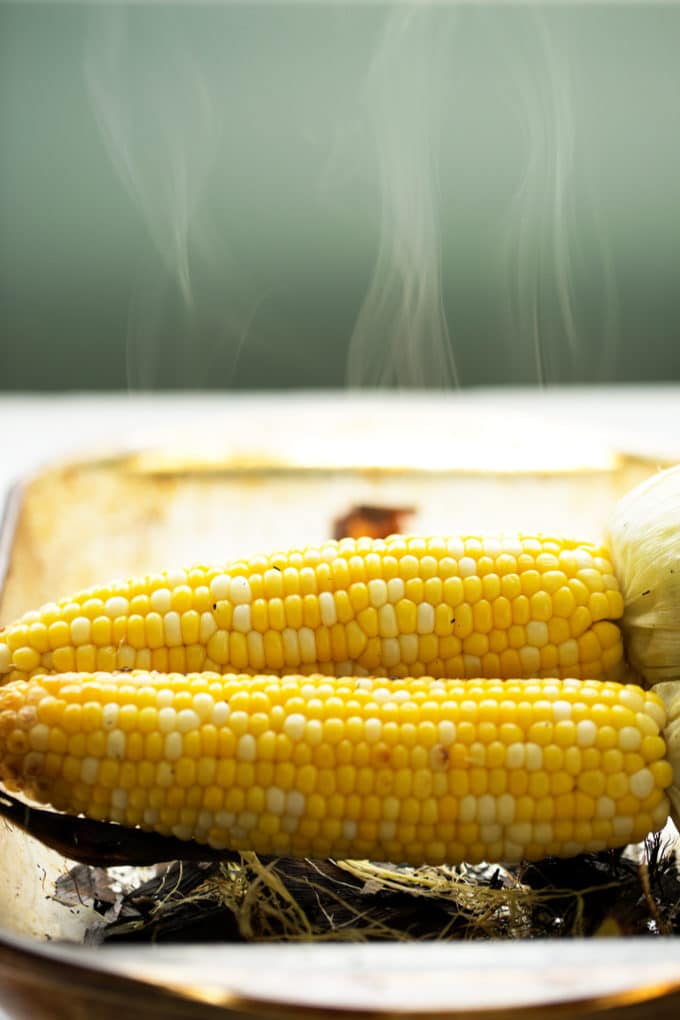 Then, I brushed on some virgin coconut oil, sprinkled them with paprika, spritzed them with fresh lime juice, garnished with chopped cilantro, and seasoned with sea salt and black pepper.
I'm not sure if it was beginner's luck or the magic of the seasonings, but this grilled cilantro, lime + paprika corn on the cob was the best corn on the cob I've ever had.
Pops of sweetness from the corn kernels are balanced by the acidity of the lime juice and the smokiness of the paprika. And the coconut oil melds perfectly with the cilantro and offers a savory richness.
I swear, there's something a little magical about this sweet corn.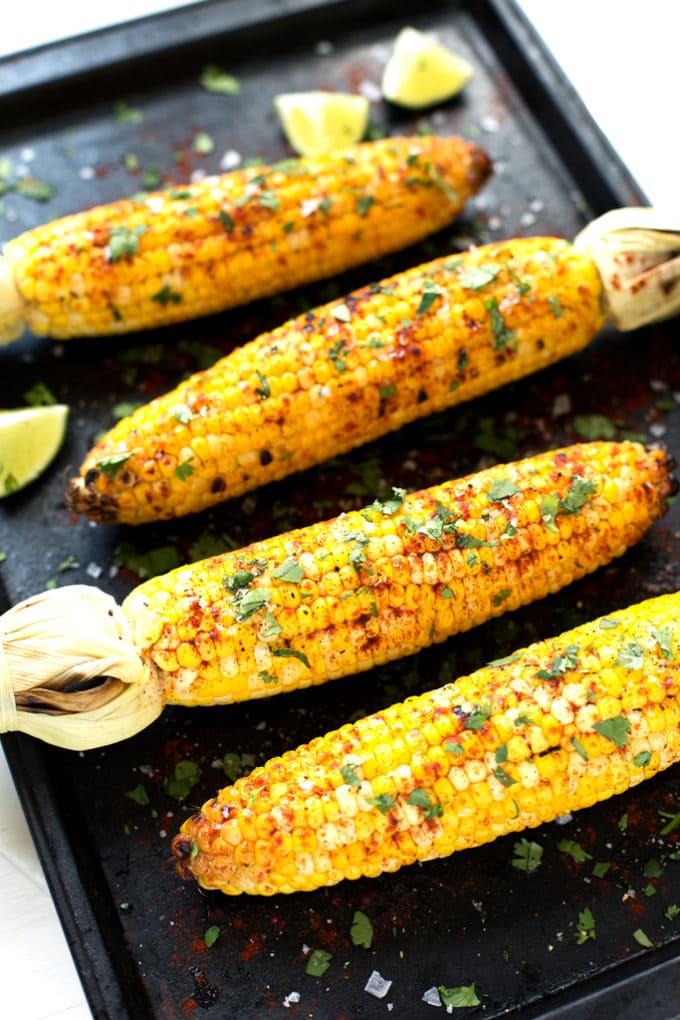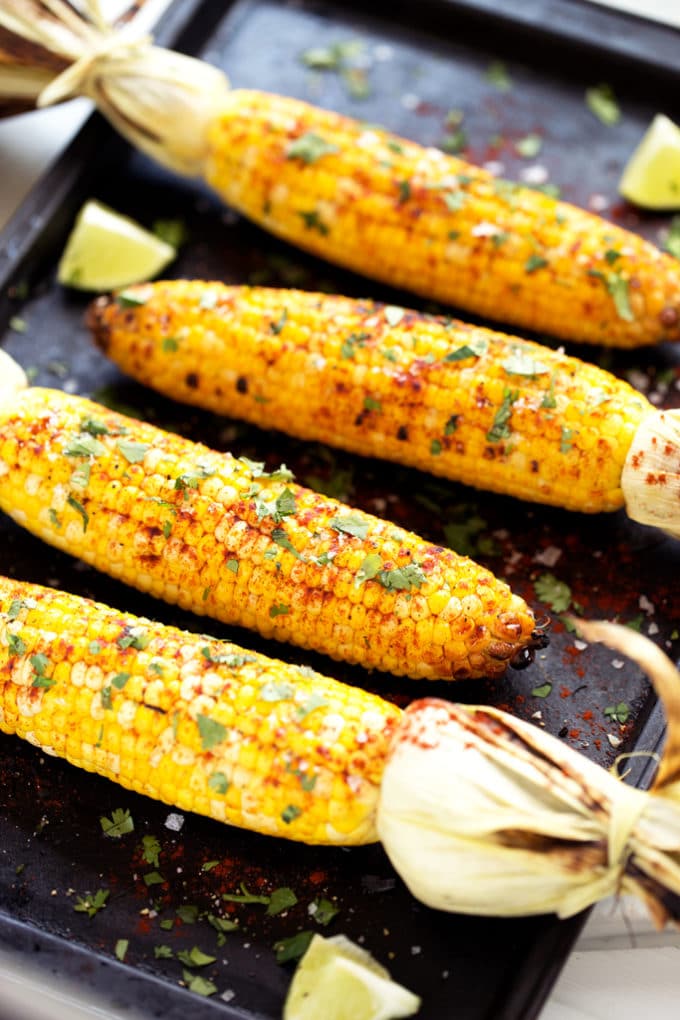 📖 Recipe
Grilled Cilantro, Lime + Paprika Corn on the Cob
Nothing says summer quite like grilled corn on the cob, and this grilled cilantro, lime + paprika corn on the cob is is packed with oodles of beloved summery flavors. Sweet corn is grilled to perfection, slathered with coconut oil and fresh lime juice, and sprinkled with smoked paprika, cilantro, sea salt, and black pepper.
Ingredients
4

ears of corn

2

tablespoons

virgin coconut oil

smoked paprika, to taste

1

lime, cut into wedges

handful of fresh cilantro, chopped

Sea salt, to taste

Freshly-ground black pepper, to taste
Instructions
Heat grill over high until hot.

If you want a bit of a char on the corn, pull back a few of the husks on each ear of corn. Place the corn directly on the grill, cover, and grill for 15 to 20 minutes or until the husks are charred on all sides, rotating occasionally. Remove and let cool until they can safely be handled.

Remove the husks and silk from each ear of corn. You can either discard the husks completely or fold them back to use as handles.

Use a pastry brush or your hands to spread the coconut oil over each ear of corn. Place the corn on a serving platter, sprinkle with the smoked paprika, spritz with the fresh lime juice, sprinkle with cilantro, and season with sea salt and black pepper. Serve.