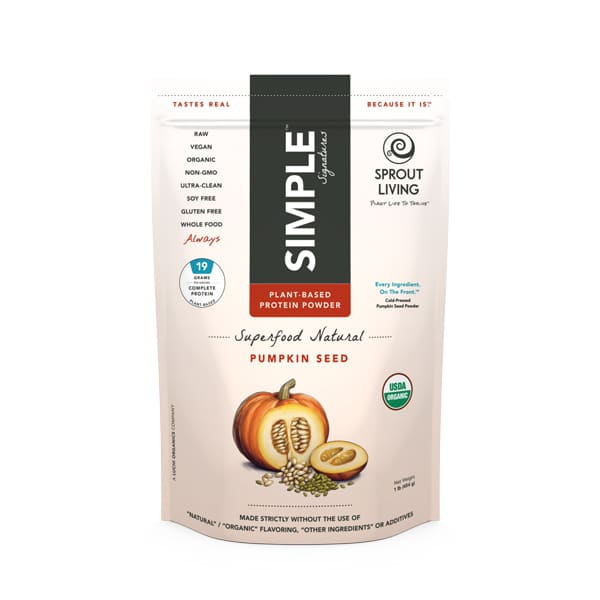 I first learned about Sprout Living and their organic, plant-based proteins late last winter. It didn't take long to fall in love with their products, and they've become my go-to for plant-based protein. I've mentioned this before, but I find that many protein powders have an unnatural, processed taste due to sweeteners or additives; however, Sprout Living's protein powders have a lovely, pure flavor because they're made with 100% plant-based, organic, non-gmo, gluten-free, and hypoallergenic ingredients (say that 10 times fast).
In addition to their EPIC Protein line, they now offer a line of Simple Protein powders that include just 1 -- yes, 1! -- whole food, plant-based protein source. I've been adding the Pumpkin Seed Simple Protein to my post-workout smoothies and love that it blends smoothly and offers a straightforward boost of high-quality, plant-based protein (and a whopping 19 grams of it per serving).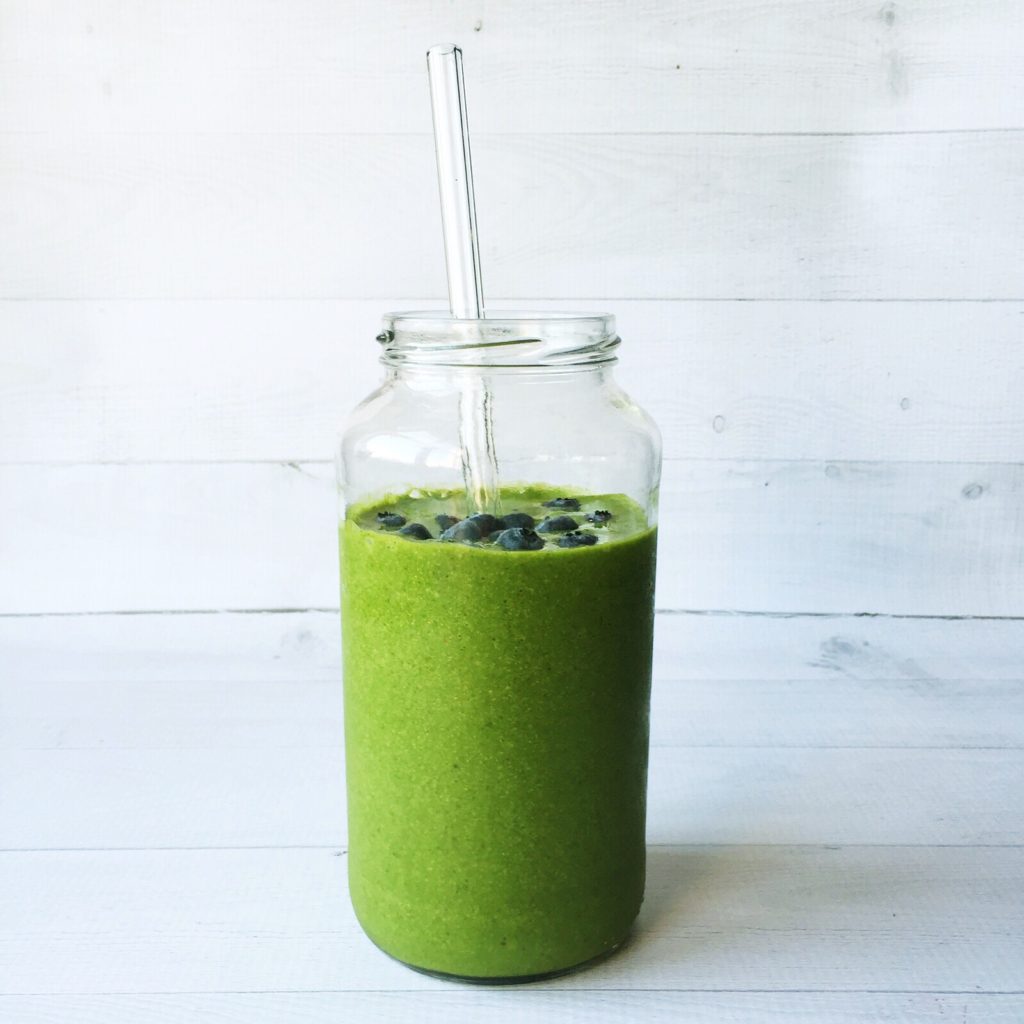 Note: the above smoothie was made by blending a few handfuls of baby spinach, a handful of kale, 2 frozen bananas, a generous splash of unsweetened almond milk, a scoop of Pumpkin Seed Simple Protein, a few pinches of cinnamon, and a dash of nutmeg. 
Sprout Living also offers a variety of sprout mixes --containing raw, gently milled sprouts -- that can be added into smoothies, energy bites, etc. I'm just starting to play around with the Omega Gather sprout mix and have added it to a few smoothies (which works well), but I'll have to report back once I've had a chance to use it more creatively! It's made from a mix of flax, chia, pumpkin, and sesame sprouts, so it offers a nice boost of Omega-3 to balance out our typically front-heavy Omega-6:Omega-3 ratio.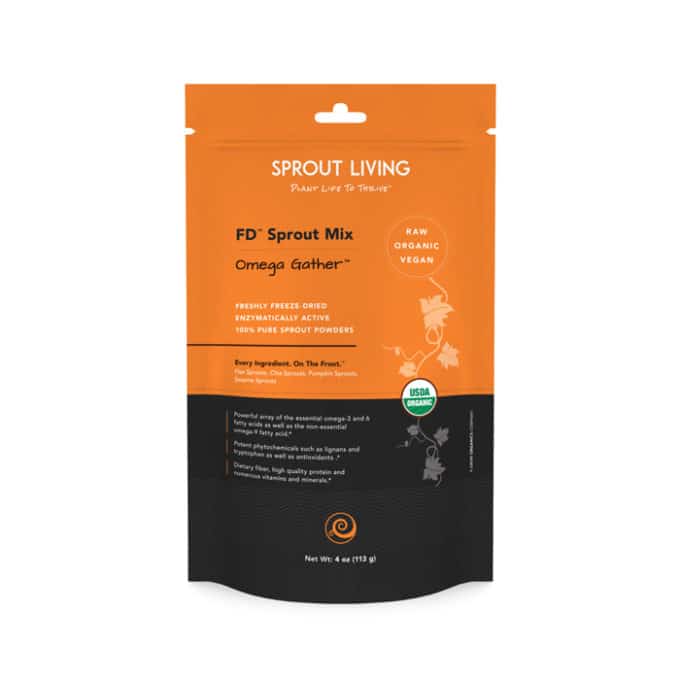 Sprout Living is generously (yet again) giving away a variety of their products, including full-size bags of both the Pumpkin Seed Simple Protein and Omega Gather FD Sprout Mix along with samples of EPIC Protein and an Eco Tote. Not too shabby. ♥
Sprout Living Giveaway
1 16-ounce bag of Pumpkin Seed Simple Protein
1 4-ounce bag of Omega Gather FD Sprout Mix
4 Single Servings of Epic Protein (i.e., 1 Original, 1 Chocolate Maca, 1 Vanilla Lucuma, 1 Green Kingdom)
1 Sprout Living Eco Tote
For a chance to win, simply enter using the widget below, comment on this post and follow Sprout Living on Instagram between October 19th and November 2nd.
Please note: This giveaway is open to residents of the continental US only.
*Note: This is not a sponsored post; however, I received samples from Sprout Living in order to provide my opinion about their products. All opinions are my own.