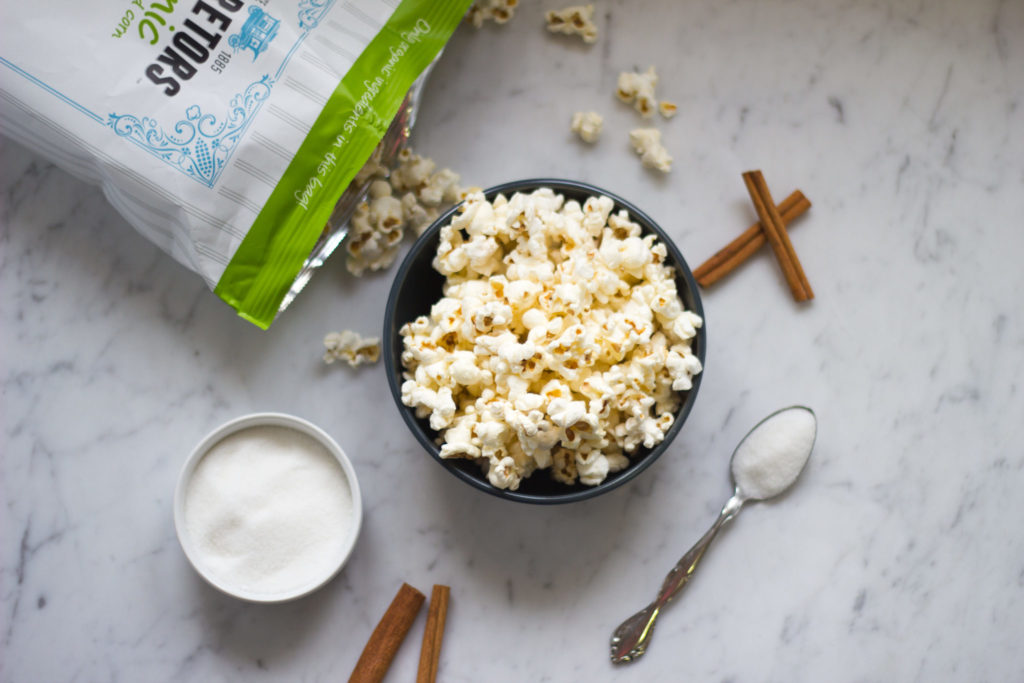 Why We Love GH Cretors Organic Popcorn
First of all, who doesn't love popcorn? It's hard not to love those crunchy popped kernels flecked with salt. Second of all, in the midst of Chicago winters, there's nothing I love more than curling up to watch a movie with Dan by my side and popcorn in hand. It's hard to beat the simple stuff. GH Cretors Organic popcorn is perfectly seasoned, has just the right amount of oil, and offers the most addictive crunch. Plus, both variations -- Simply Salted and Extra Virgin Olive Oil -- contain just three organic ingredients: popcorn, sunflower or olive oil, and sea salt.
About GH Cretors
GH Cretors was founded in Chicago and has been perfecting the art of popcorn-making for five generations. Known for their famous Chicago Mix (i.e., a combination of caramel corn and cheese corn), GH Cretors recently introduced two incredibly flavorful organic varieties: Simply Salted and Extra Virgin Olive Oil. Both are also non-GMO and contain only pure, organic ingredients.

About the GH Cretors Popcorn Giveaway
One winner will receive six bags of GH Cretors Organic Popcorn (i.e., three bags of Simply Salted and three bags of Extra Virgin Olive Oil). For a chance to win, simply enter the giveaway using the Rafflecopter widget below and comment on this post between February 18th and March 3rd. Let's get poppin'. Please note: this giveaway is open to residents of the US and Canada.