An array of vegetable goodness comes together in this elevate-your-senses power bowl. Sliced radishes + carrots, roasted kale, and spiralized beets are paired with nutty quinoa and a dollop of mashed avocado in this nourishing, revitalizing meal!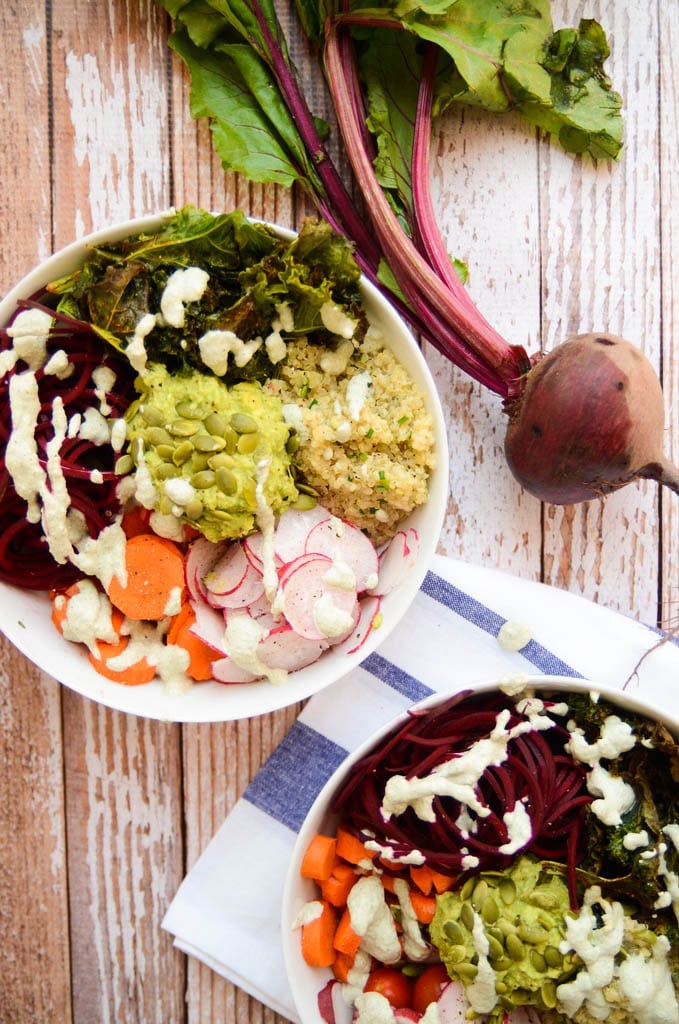 My ultimate meal would probably consist of one bite from each of about 75 dishes. I love a variety of textures, flavors, temperatures, and colors in my meals. There's something super fun about having a little bite of everything, isn't there?
Although desirable for cocktail parties, my wide-ranging cravings are also why I never go grocery shopping without a list. I don't trust my slightly unhinged taste buds to make rational choices when given endless options; thus, I confine their wacky and unpredictable desires with well-planned lists. If they had their way, I'd likely arrive home with an assortment of the following on a weekly basis:
pickles
salt + vinegar chips
a mango
some daiya cheese
arugula
pizza sauce
popsicles
a bottle of red wine
did I mention pickles? I'll take two jars of those tangy treats.
hummus
almond butter
kombucha
dark chocolate
paper towels. for drying vinegar-soaked pickle hands.
And then I'd have all of the necessary ingredients to make one hot, frightening mess of a pickled nacho-pizza plate with a side of red wine and regret. Of course, all of the above are usually part of my grocery list, but I make sure to squeeze in some coherence and common sense in between all of those vinegar-infused goodies.
Whether you can relate to unbridled taste buds or not, this power bowl boasts an enticing variety of flavors, textures, and nutrients all wrapped up in one meal. It is truly sense-elevating as each bite is different from the next. I find that I eat more mindfully, slowly, and appreciatively when an array of my senses are engaged by a meal, which is why this bowl is so wonderful. The ingredients are simple and incredibly nutritious, yet the colors, textures, and flavors make every bite a captivating one. It's also amazingly energizing, so it's the perfect power-boosting meal on those extra busy days.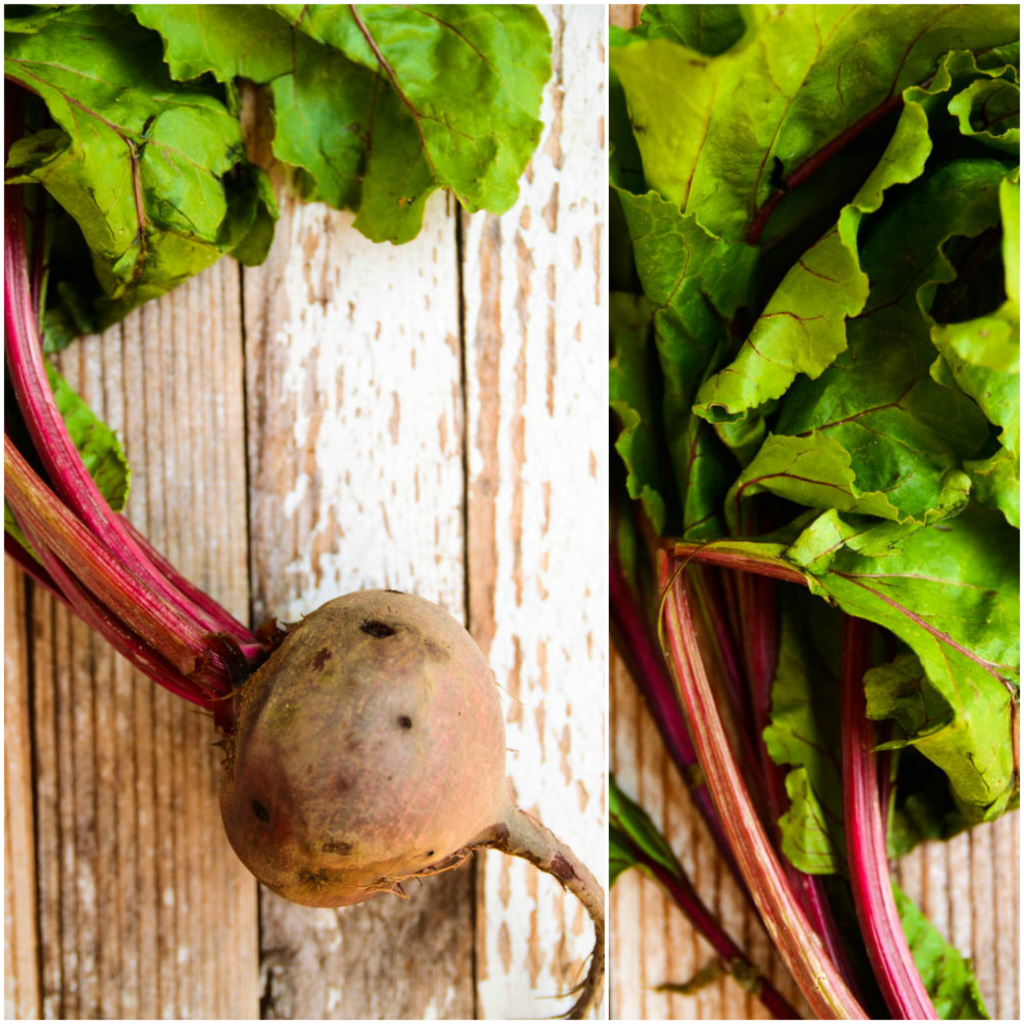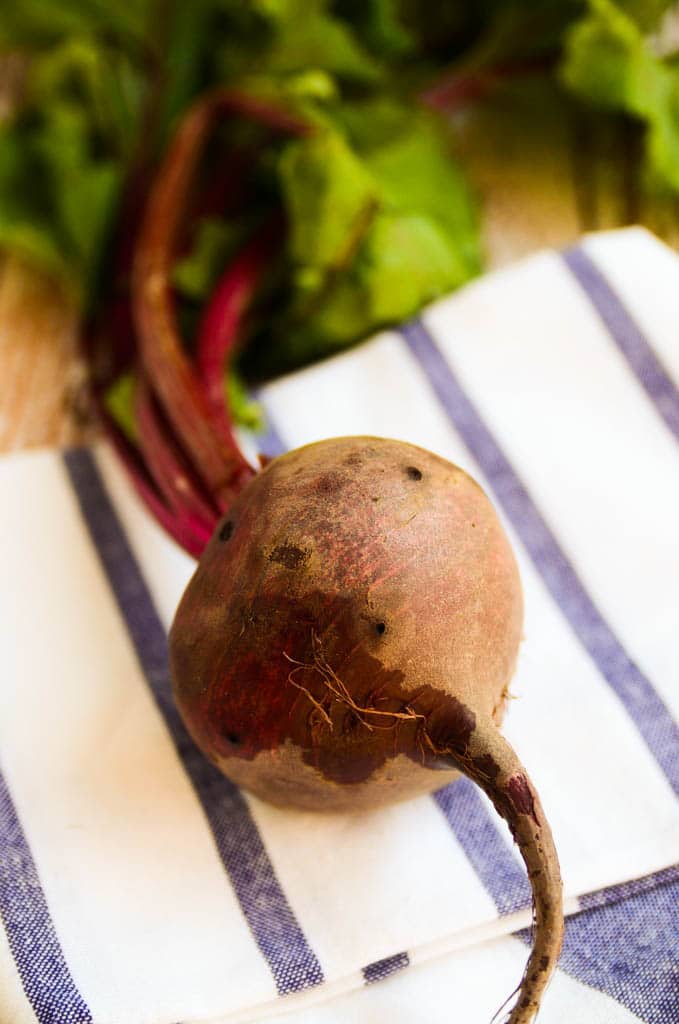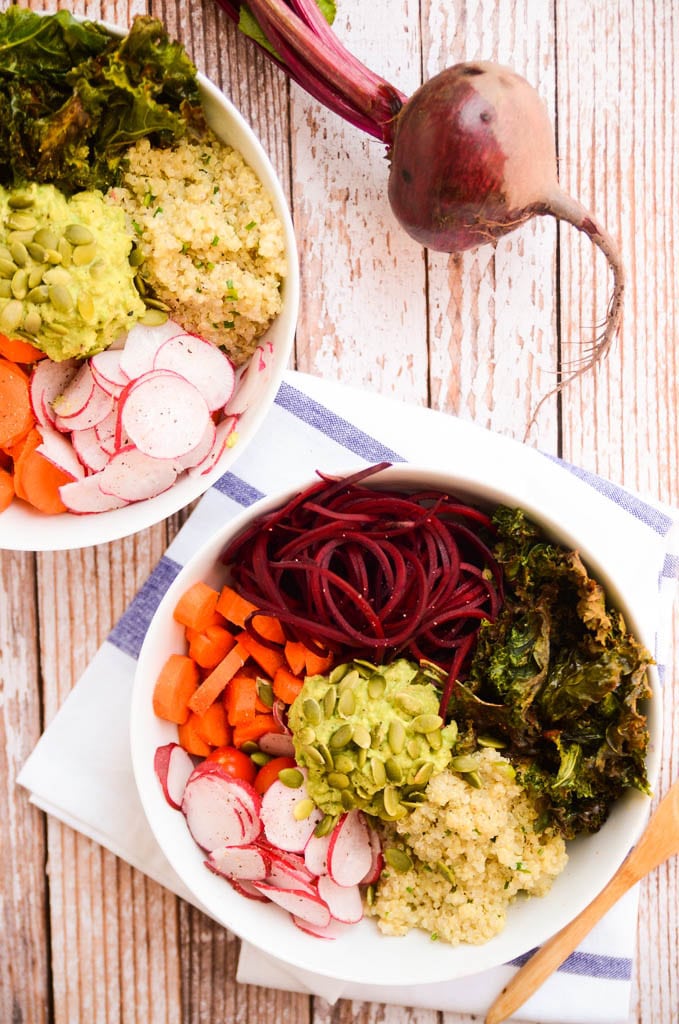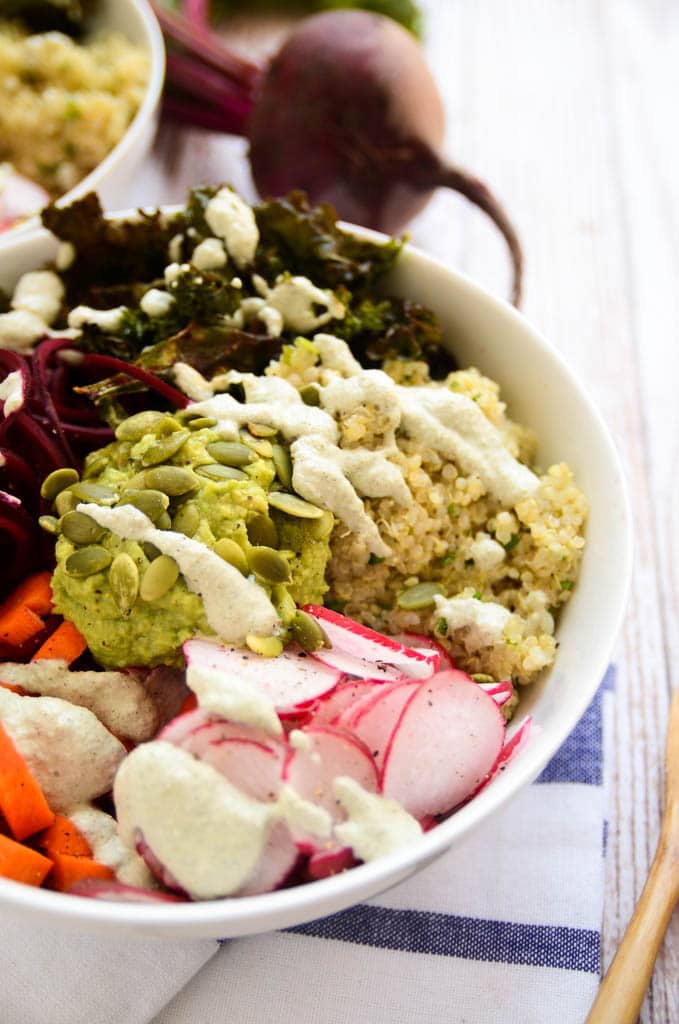 📖 Recipe
Elevate-Your-Senses Power Bowl
An array of veggie goodness all tucked into one bowl!
Ingredients
1

bunch curly kale, washed and de-stemmed

1

tablespoon

coconut oil

½

teaspoon

smoked paprika

1 ½

cups

cooked quinoa

sea salt

¼

cup

chopped fresh chives

8

radishes, thinly sliced

1

large beet, spiralized

1

avocado

1

lime

2

medium carrots, peeled and sliced

Optional garnishes: pepitas + two-seeded dressing
Instructions
Preheat oven to 400 degrees Fahrenheit.

Line a large baking sheet with parchment paper.

Tear the kale into large pieces and place on baking sheet. Massage the coconut oil into the kale leaves. Sprinkle with smoked paprika and sea salt, to taste.

Roast the kale for 10-12 minutes or until just starting to become golden (it will not be completely crispy but parts of it will be).

While the kale roasts, season the cooked quinoa with ¼-1/2 teaspoon sea salt, a dash of black pepper, and fresh chives.

Next, scoop the flesh of your avocado into a small bowl, squeeze the lime juice over top, and sprinkle with a dash of sea salt. Mash the avocado with a fork and set aside.

To assemble the power bowls, place little piles of each of the roasted kale, carrots, radishes, quinoa, and spiralized beets into large bowls. Drop a dollop of the smashed avocado in the center and top with pepitas and two-seeded dressing, if desired. Serve and enjoy!
Notes
See link below recipe for two-seeded dressing recipe!