Thin Mint Energy Bites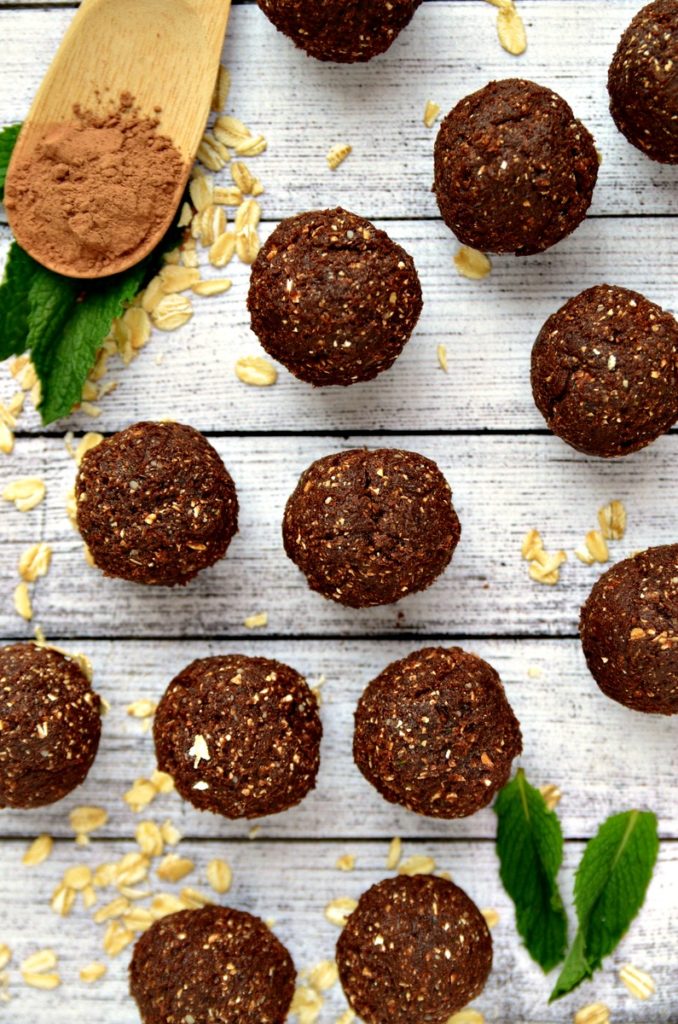 1 1/2 cups packed medjool dates, pitted
1/2 cup rolled oats
2 tablespoons hemp seeds
1/4 cup raw cacao powder
1 teaspoon pure peppermint extract
Add all ingredients to a food processor and pulse 5-7 times before letting the processor run.
Process until one large energy ball forms and rolls around the blade.
Remove ball from processor and roll into 12-14 small, bite-size energy balls.
Pop in freezer or fridge for 15 minutes to set.
Enjoy and store leftovers in refrigerator or freezer.