Homemade Chocolate Almond Milk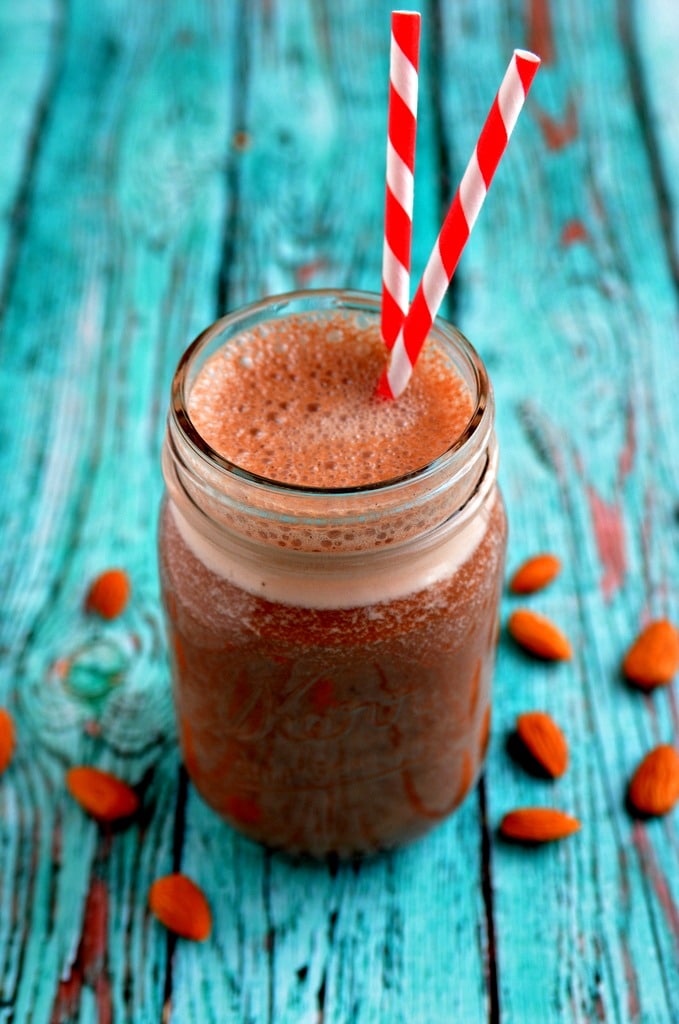 1 cup raw almonds
6.5 cups water, divided
1 vanilla bean
2 tablespoons raw cacao powder or 1/4 cup cocoa powder
5-6 medjool dates
1/8 teaspoon cinnamon
pinch salt
Soak almonds in three cups water for at least 8 hours or overnight. Drain water.
Pour almonds into a fresh bowl and add in 3.5 cups water. Slowly ladle the almonds and water into a juicer until all almonds are juiced.
Transfer the almond milk to a blender.
Slice the vanilla bean in half lengthwise and scrape the "caviar" out and drop into blender.
Add the cocao, dates, cinnamon, and salt to the blender. Blend on high for 1-2 minutes until smooth and creamy.
Pour into glasses or a pitcher and serve.
Refrigerate leftovers and shake or stir vigorously before re-serving as the solids will separate out from the water.
Recipe by
Blissful Basil
at https://www.blissfulbasil.com/homemade-chocolate-almond-milk/