This post is sponsored by Naked Juice and the #DrinkGoodDoGood Campaign. All thoughts and opinions are my own.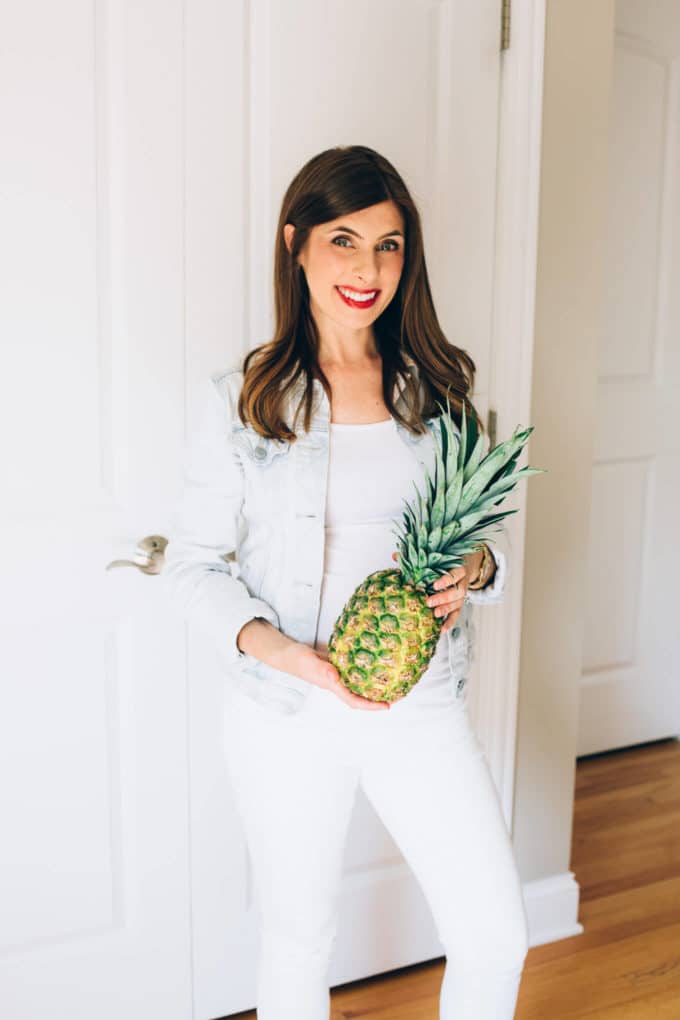 I'm typically not one for selfies (or pineapple-decorated self portraits, as would be the case here).
However, these selfies are for a good cause, and it's one that I want to share with you, too.
One of my primary goals with blogging is to share my passion and appreciation for wholesome, plant-based cooking with as many people as possible. To spread the word that eating real, close-to-the-earth foods can infuse vibrancy, peace, and self-love into our lives.
As many of you know (especially those of you who have so graciously supported my cookbook), transitioning to a whole foods, plant-based vegan lifestyle truly transformed my life. Not more than a decade ago, I was riddled with debilitating anxiety and worry. Life felt heavy and frightening, and I wasn't sure I'd ever find my way to a state of peace and calm.
But through the power of exercise, meditation, and plant-based foods, I have.
Changing my daily, routine habits has changed my life in monumental ways.
The seemingly small choices I've made day after day have gathered together over the years to form something powerful—an internal strength and peace that reverberates within me.
My experience with anxiety certainly isn't an uncommon one. In an increasingly chaotic world filled with so many sources of input and stimulation and ways to compare, anxiety (in addition to other mental health disorders) is becoming more and more common.
It's easy to feel alone, and it's tempting to reach for quick fixes when life feels oh-so-overwhelming. But if there's one thing I've learned through this wellness battle of mine, it's that the simplest habits, repeated time and time again, are the ones that unearth a sense of well-being in our lives. And by engaging in these habits, we support our ability to thrive.
And when we thrive, we shine, and we offer the world our fullest, most vibrant selves.
All this to say that plant-based foods have played an integral role in my ability to thrive and unearth peace amidst a once worry-ridden mind. And I'm not alone. So very many people have found peace, energy, physical well-being, contentment, vibrancy, etc. by incorporating more whole, close-to-the-earth foods into their lives.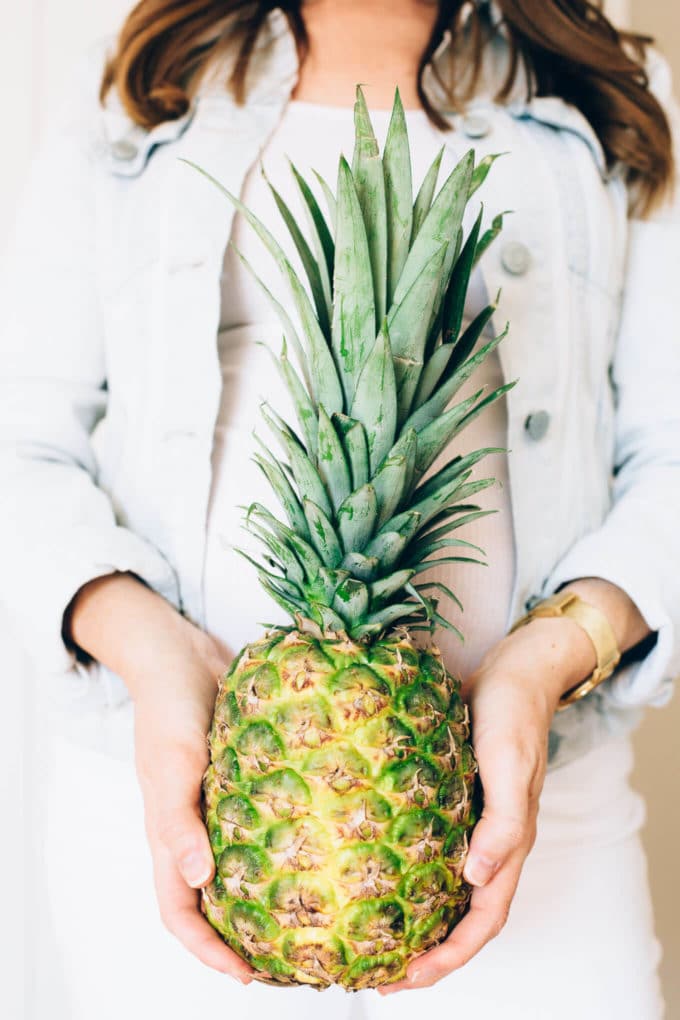 BUT...
I'm certainly not naive to the fact that eating this way is a privilege.
Did you know that nearly 30 million Americans live in areas deemed to be "food deserts"?
Simply put, this means that almost 30 million people in our country don't have access to affordable, fresh fruits and vegetables. That's nearly one out of every ten people living in the United States. Perhaps even more alarming is that 60% of Americans don't know or believe this problem exists.
So, I've teamed up with Naked Juice to help spread the word and take action to make fresh fruits and vegetables accessible to everyone.
Naked Juice has partnered with Wholesome Wave to increase access to affordable fruits and vegetables through the #DrinkGoodDoGood campaign. Naked Juice kicked off the campaign with a 250,000-pound* contribution to Wholesome Wave's SNAP Doubling Program and is asking consumers to get involved as well.
How can you get involved?
Well, you can literally do some good with a selfie.
For every fruit and veggie selfie shared on social media using #DrinkGoodDoGood, Naked Juice will donate an additional 10 pounds* of produce to communities in need.
So whether you fall into the selfie-averse category like me or you're a snap-happy selfie shutterbug, I'm hopeful we can all get involved.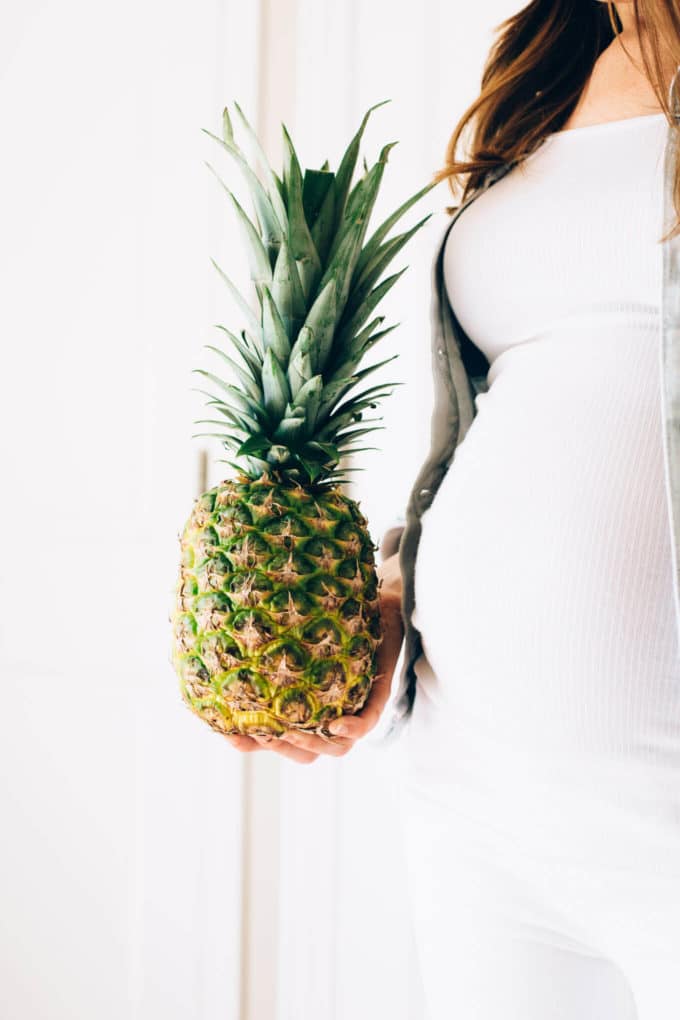 Ready, set, (fruit 'n' veggie selfie) snap.
And, yes, my 25-week baby bump ↑ is officially bigger than a pineapple.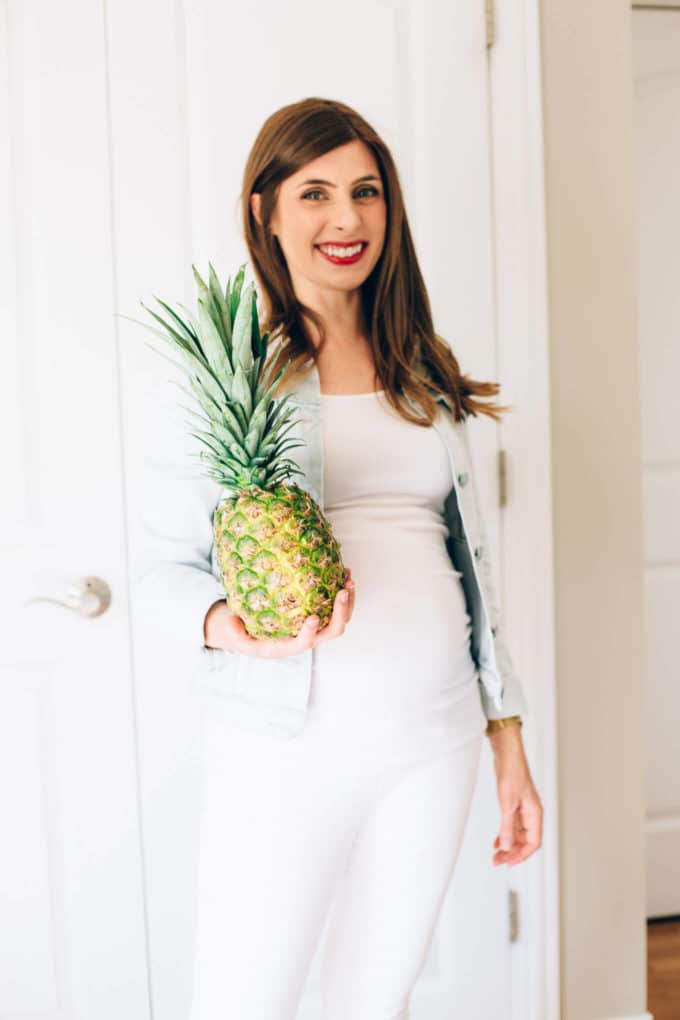 *The monetary equivalent of fruits and vegetables to be donated. Maximum donation of $500,000.