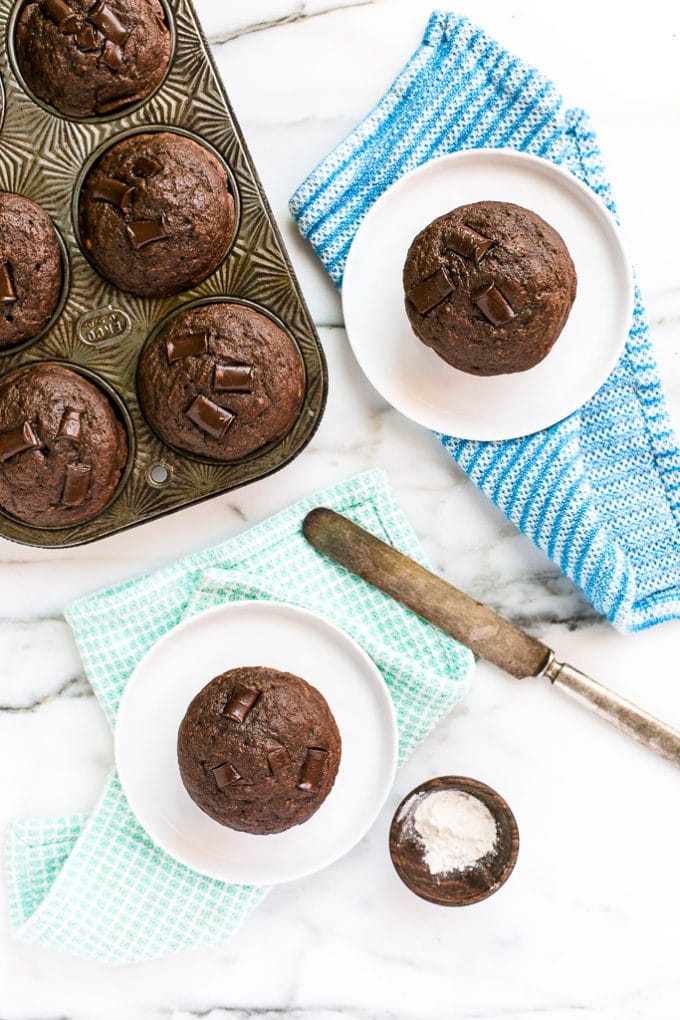 It is with great pleasure that I share today's post. Since the moment I laid eyes on Jeanine Donofrio's blog, Love & Lemons, I've been completely enamored. Between the sleek design, crisp photography (shot by her husband, Jack Mathews), and a rainbow of veggie-centered recipes, there's much to admire.
And now there's even more...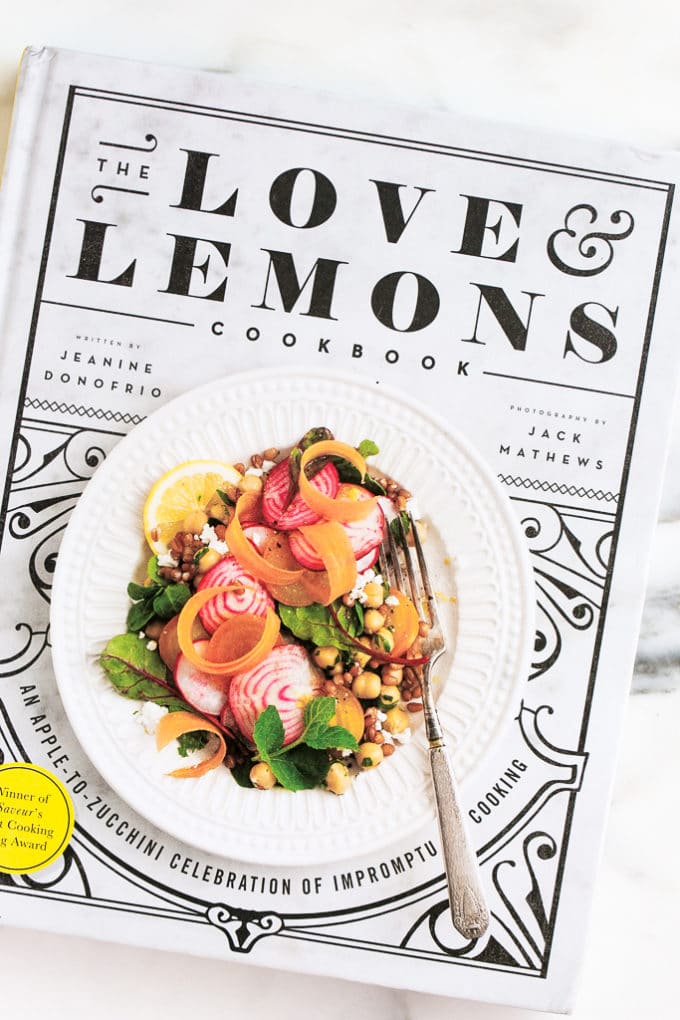 The Love & Lemons Cookbook!
This is truly the most beautiful, thoughtfully designed cookbook I've ever held in my hands. The subtitle, An Apple-to-Zucchini Celebration of Impromptu Cooking, sets the stage for the entire layout of the book, with each chapter paying homage to one fruit or vegetable at a time through a collection of recipes.
Jeanine brilliantly encourages the idea of cooking backwards—reach for the gorgeous fruits or veggies that catch your eye at the farmers market/store, return home, and then find a recipe that honors that produce. This suggestion struck a special place in my heart, because I've always been a sucker for pretty fruits and veggies (especially at the farmers market). But once I get everything home, I have no idea what in the heck to do other than grill the veggies, make a salad with the two varieties of kale that inevitably made their way into my bag, and make compote with the fruit. See Exhibit A. (And if you want to time-warp way back to 2010, see Exhibit B.)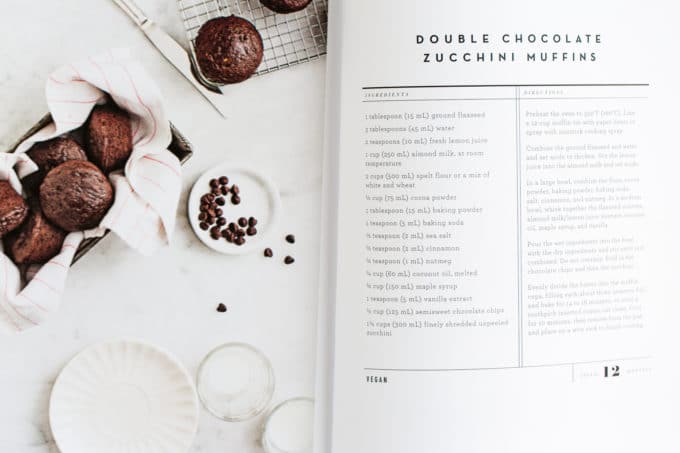 Beyond Apples and Zucchini, there are chapters dedicated to Artichokes, Avocados, Berries, Cabbage & Chicories, Cauliflower, Greens, Herbs, Root Veggies, Stone Fruits, and Tomatoes, to name a few (seriously, there are many, many more). And the recipes? Don't. even. get me started. Accompanied by artful, charismatically styled photos (shot by Jack Mathews), the recipes themselves are approachable, comforting, and yet so darn special. Special not in a fussy, dolled-up sense, but because the focus is on highlighting the beauty of one fruit or veggie at a time and pairing it with complementary ingredients that magnify its loveliness.
I could go on and on and on about this book, but just know this: it's as worthy of being placed on a perfectly accessorized coffee table as it is being tucked into a coveted spot on a go-to cookbook shelf. Beauty and brains wrapped up in one.
Oh, and those Double Chocolate Zucchini Muffins in the Zucchini chapter are a must-make. Tender, moist, fluffy, and perfectly chocolaty, they're simple whip up and easily some of the best I've ever had. Be sure to scroll down to the bottom of this post to swoop up the recipe and enter for a chance to win a copy of the Love & Lemons Cookbook. And if you can't wait (I feel you), grab a copy here.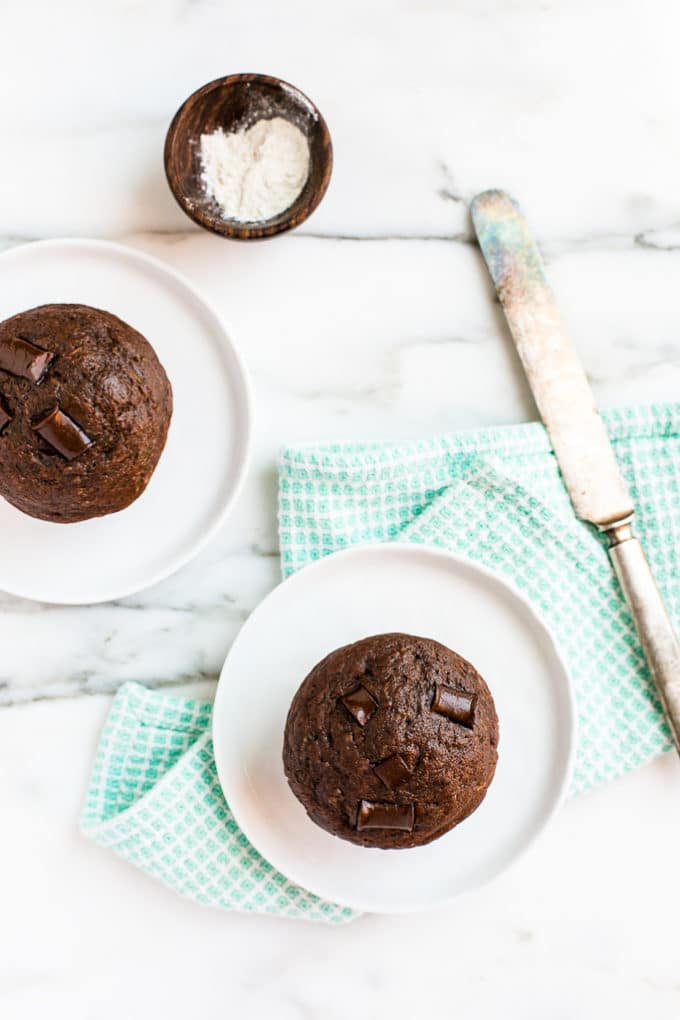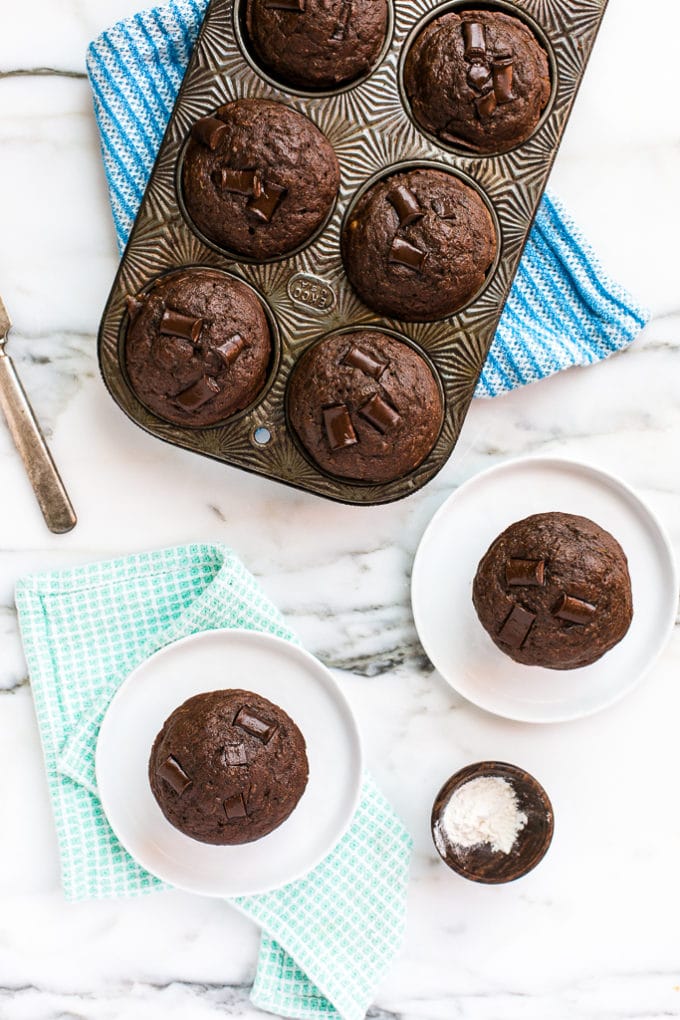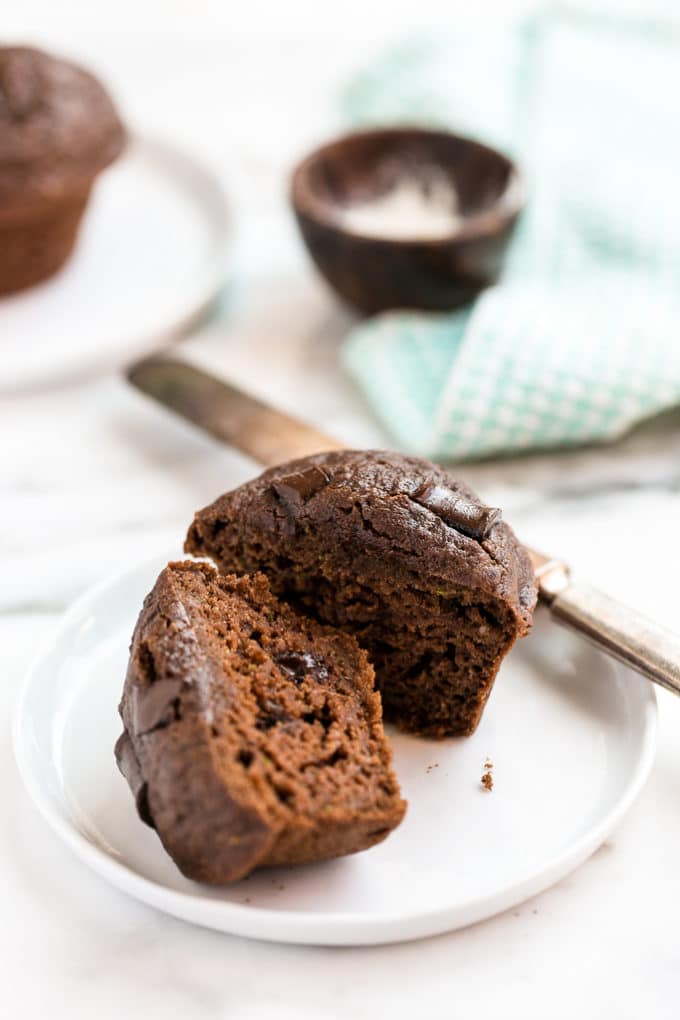 📖 Recipe
Double Chocolate Zucchini Muffins from the Love & Lemons Cookbook + A Giveaway!
These vegan double chocolate zucchini muffins are light, fluffy, and packed with cacao powder and chocolate chips. They make a perfect sweet snack or breakfast treat and come together in a pinch.
Ingredients
1

tablespoon

(15 mL) ground flaxseed

3

tablespoons

(45 mL) water

2

teaspoons

(10 mL) fresh lemon juice

1

cup

(250 mL) almond milk, at room temperature

2

cups

(500 mL) spelt flour or a mix of white and wheat

½

cup

(75 mL) cocoa powder

1

tablespoon

(15 mL) baking powder

1

teaspoon

(5 mL) baking soda

½

teaspoon

(2 mL) sea salt

½

teaspoon

(2 mL) cinnamon

¼

teaspoon

(1 mL) nutmeg

¼

cup

(60 mL) coconut oil, melted

⅔

cup

(150 mL) maple syrup

1

teaspoon

(5 mL) vanilla extract

½

cup

(125 mL) semisweet chocolate chips

1¼

cups

(300 mL) finely shredded unpeeled zucchini
Instructions
Preheat the oven to 350°F (180°C). Line a 12-cup muffin tin with paper liners or spray with nonstick cooking spray.

Combine the ground flaxseed and water and set aside to thicken. Stir the lemon juice into the almond milk and set aside.

In a large bowl, combine the flour, cocoa powder, baking powder, baking soda, salt, cinnamon, and nutmeg. In a medium bowl, whisk together the flaxseed mixture, almond milk/lemon juice mixture, coconut oil, maple syrup, and vanilla.

Pour the wet ingredients into the bowl with the dry ingredients and stir until just combined. Do not overmix. Fold in the chocolate chips and then the zucchini.

Evenly divide the batter into the muffin cups, filling each about three-quarters full, and bake for 14 to 16 minutes, or until a toothpick inserted comes out clean. Cool for 10 minutes, then remove from the pan and place on a wire rack to finish cooling.
Notes
Reprinted from The Love & Lemons Cookbook by arrangement with Avery Books, a member of Penguin Group (USA) LLC, A Penguin Random House Company. Copyright © 2016, Jeanine Donofrio and Jack Mathews
The Love & Lemons Cookbook Giveaway
One winner will receive a copy of The Love & Lemons Cookbook. For a chance to win, simply enter the giveaway using the Rafflecopter widget below and comment on this post between April 26th and May 18th. Please note: this giveaway is only open to residents of the US.