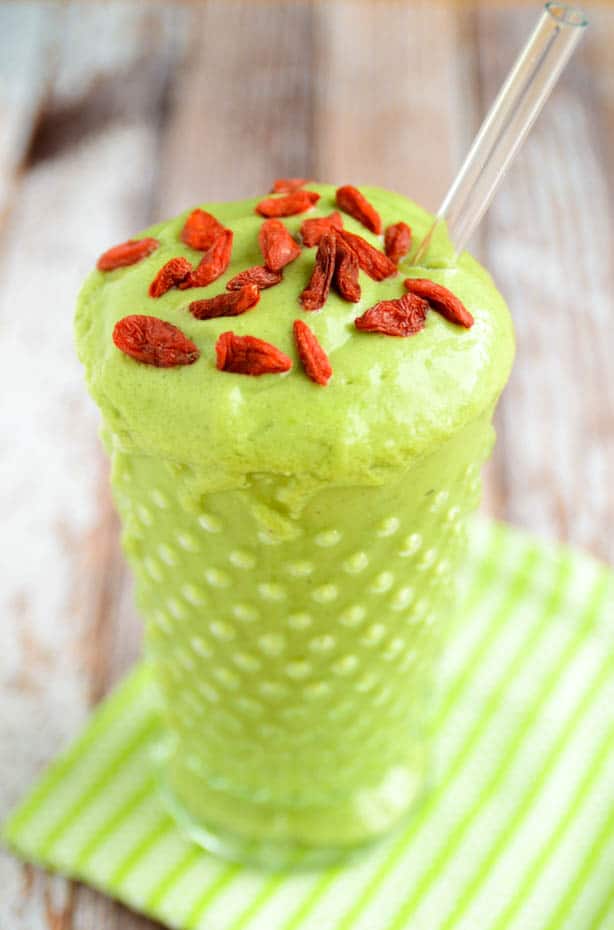 Waking up to see a fresh layer of snow filling in for the puddles that existed yesterday and temperatures that have returned to the teens has my hair and skin in a state of despair. They were just getting used to the balmy glow that was returned to them by the 50 degree temperatures that Monday offered. Fortunately, the warmer temperatures of Monday will return for round two this Friday, but thank goodness we have this smoothie in the interim.
This avocado + green apple smoothie was concocted with hair in mind because this winter has taken its toll not just on our cars' exteriors but also on the health of our hair (and skin for that matter… but there's another smoothie for that one). My hair has been taken over by static and split ends because of the dry and bitter air we've had this winter, and no amount of conditioner was improving the situation. Sometimes the answers to life's more trivial problems are nestled in the chilled dreaminess of a smoothie… or at least in this case they are. This smoothie is a mixture of bananas, avocado, green apples, spinach, hemp seeds, and almond milk. All of the ingredients promote hair health, but the avocado, green apples, spinach, and hemp seeds are specifically known to return that shiny glow to hair thanks to the variety of vitamins and minerals each contains.
In addition to returning your hair to a more spring-like or summer state, this smoothie is also incredibly tasty. The avocado, banana, and hemp seeds each add a layer of richness, while the green apple and spinach lend balance and a beautiful green hue. As with most smoothies, this one is super easy to toss together in a pinch as you're running out the door in the morning, only costing you 5 minutes from start to finish. Convenient, hair-enhancing, and delicious.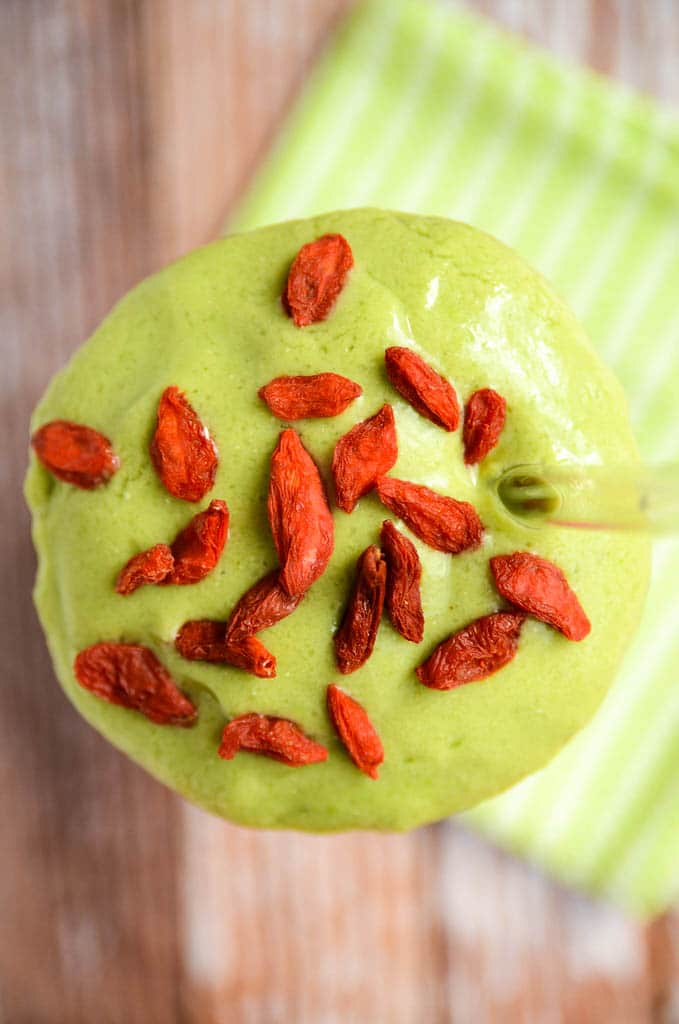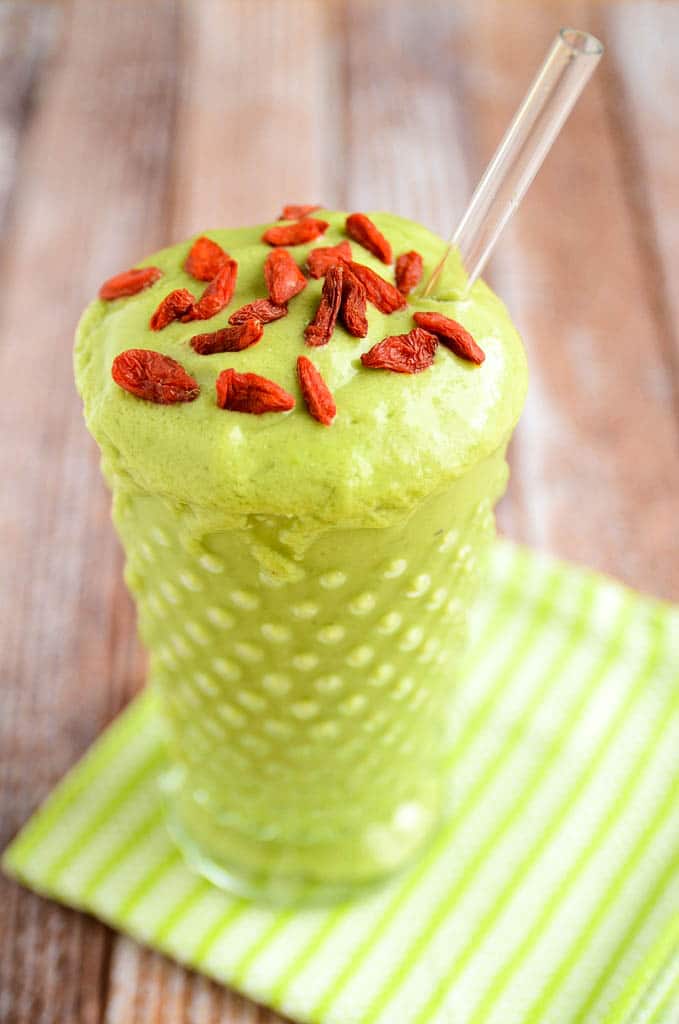 Avocado + Green Apple Smoothie
Ingredients
1 - 1 1/2 frozen bananas
flesh from 1/2 an avocado
1 green apple, cored
1/2 cup baby spinach
1 tablespoon hemp seeds
1/2 cup sweetened almond or coconut milk
Instructions
Add all ingredients to a blender and blend on high for 1-2 minutes or until smooth.