Why I Love Epic Protein
When I shifted to a fully plant-based lifestyle a year ago (almost to the day), I was surprised by the ease of the transition. This was partially due to the fact that I gradually eliminated things throughout the six months leading up to the shift but also because I quickly found a variety of awesome alternatives to the foods I loved (thank you, nut cheeses and nutritional yeast).
However, the one thing that stumped me was finding a plant-based protein that was both effective and delicious. It's not too tricky to find the former characteristic in a plant-based protein but the latter? That one turned out to be more of a challenge than anticipated. I found a couple protein powders I liked, a few I could tolerate, and a handful that required quite a bit of doctoring to stomach. So when I was given the opportunity to try Epic Plant-Based Protein Powders by Sprout Living, I kept my expectations in check. With a dash of post-workout optimism, I mixed their Vanilla Lucuma powder with a bit of plain almond milk and went in for the first sip. I was immediately charmed by the subtle sweetness, rich and creamy texture, and the lack of a funky aftertaste. I've found that many protein powders, plant-based or otherwise, have an unnatural, processed taste due to sweeteners or additives; however, Epic Protein has a lovely, pure flavor because it's made with 100% plant-based, organic, non-gmo, gluten-free, and hypoallergenic ingredients (say that 10 times fast). As for its efficiency? It offers up to 26 grams, per serving, of high-quality organic vegan protein with a complete and balanced amino acid profile for optimal protein synthesis.
In addition to the Vanilla Lucuma, I've also tried the Chocolate Maca and Original. All three are fantastic, and they've quickly become my go-to for refueling after workouts. If you want to get fancy, blend the Chocolate Maca with a frozen banana, splash of plant milk, and ice. It reminds me of a protein-packed chocolate malt.
About Epic Protein
Epic Protein is a delicious organic superfood protein powder that provides balanced and complete plant-based protein packed with an array of complementing nutrients. A base of multi-source protein combines sprouted brown rice, yellow pea, sacha inchi and cranberry seed and is empowered by exotic superfoods sourced from around the world such as maca root, lucuma, cacao, indian moringa and baobab, among many more. Great tasting, nutritionally superior and overwhelmingly pure and potent, Epic Protein is the perfect fuel for your healthy, active and fit lifestyle.
Epic Protein Giveaway
Sprout Living is generously offering the following to one lucky winner:
1 16-ounce bag of Original Epic Protein
Three Epic Protein sample sizes (i.e., 1 Chocolate Maca, 1 Vanilla Lucuma, 1 Green Kingdom)
A Sprout Living Shaker Jar
A Sprout Living Eco Tote
For a chance to win, simply enter using the widget below, comment on this post, like Sprout Living on Facebook, and follow Sprout Living on Instagram.
Please note: This giveaway is open to residents of the continental US only.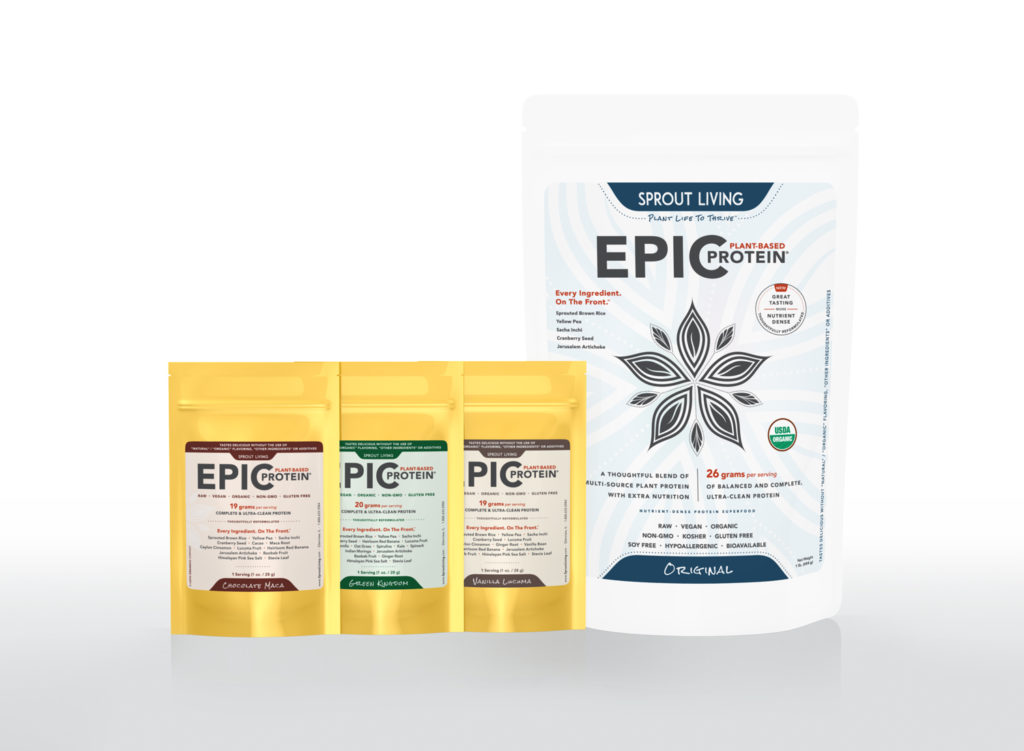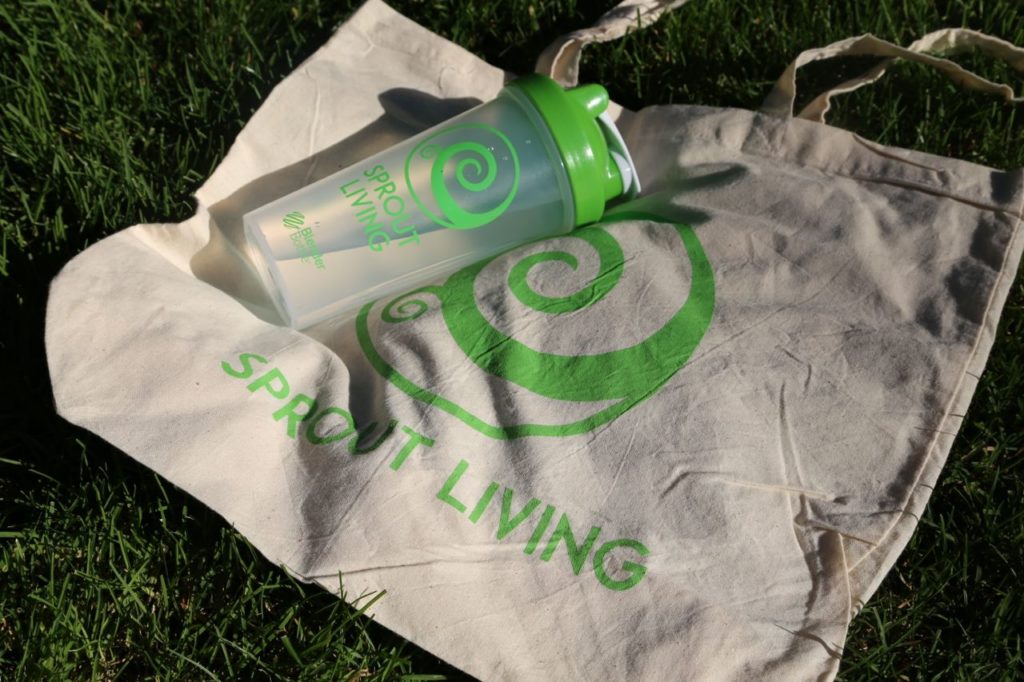 Disclosure: I received samples from Sprout Living in order to share my opinion about their wonderful products; however, all opinions are 100% my own.