This vegan almond butter maca madness smoothie tastes like a creamy milkshake yet is totally breakfast-appropriate and packs a punch of feel-good ingredients. Frozen bananas, almond milk, almond butter, maca powder, and vanilla are blended to sweet, frosty perfection. The maca powder adds a natural energizing and mood-balancing boost, making this smoothie a great way to start the day!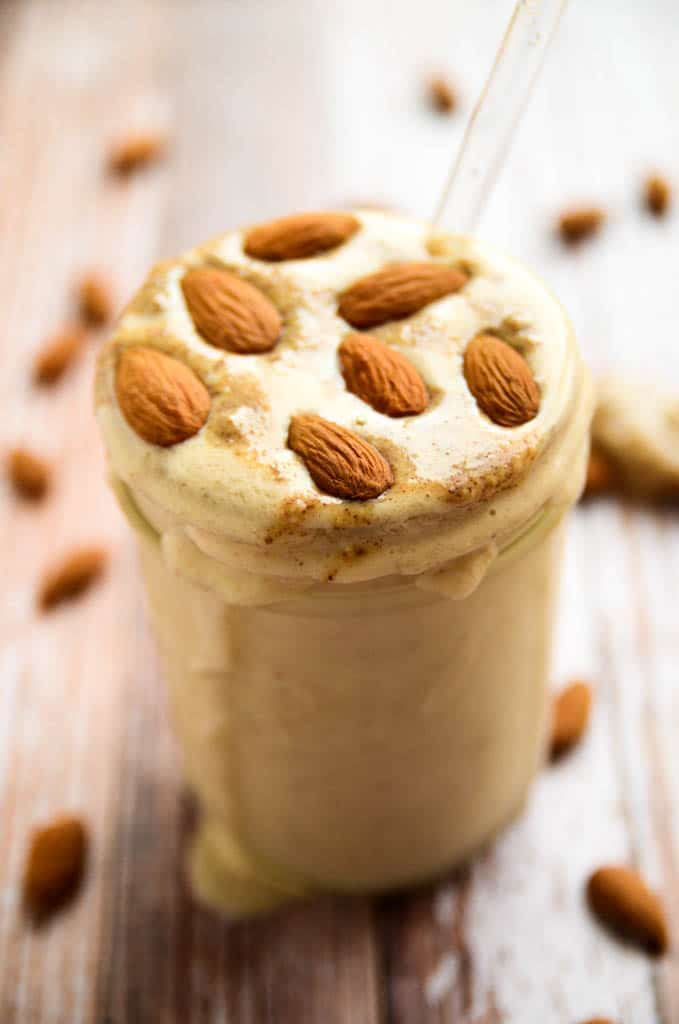 Nutty. Creamy. Milkshake-like. Rich. Energizing. Decadent.
And in the blink of an eye, it's gone.
If you have yet to introduce yourself to raw maca root powder, I highly recommend you become acquainted.
I recently added maca into our regular rotation of smoothie supplements, and I'm bordering on obsessed. Maca is an ancient Peruvian superfood believed to have an array of nourishing and healing properties. It has a nutty, malty flavor so it pairs well with nut-based, creamy recipes. If you taste it on its own, you'll notice that it's both sweet and spicy with just a touch of bitterness which may or may not strike your flavor-fancy. It certainly strikes mine... especially with this added tidbit of information.
Maca is renowned for its supercharged nutritional powers. It's rich in vitamins B, C + E, helps balance hormones and mood, increases energy + stamina, and keeps skin clear.
It's one powerful, delicious powder, and it's the perfect addition to this smoothie.
In addition to the maca powder, two frozen bananas, almond milk, almond butter, and vanilla extract take this beverage from good to mmm-worthy. The combination is so delicious that it would be a shame to waste even one drop of it, so slurping loudly through your straw is absolutely encouraged. I won't judge if you won't.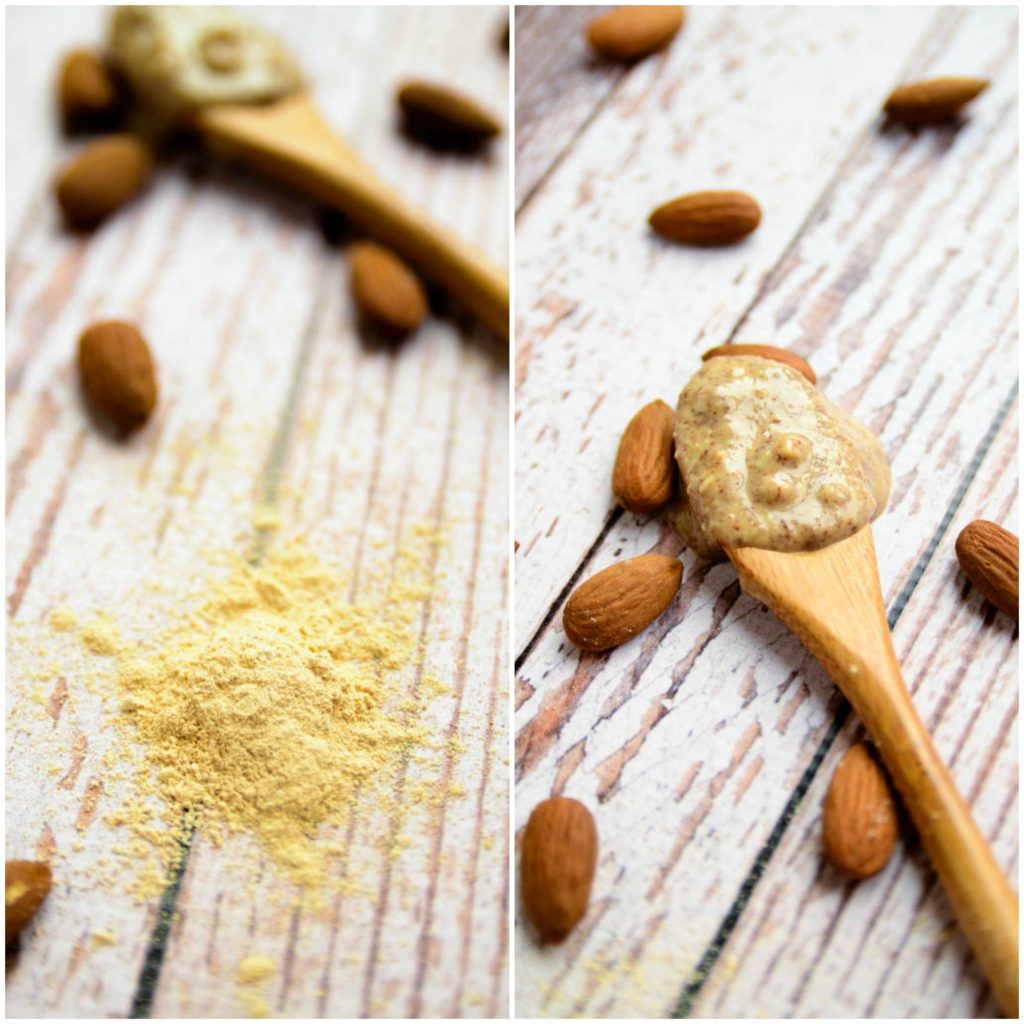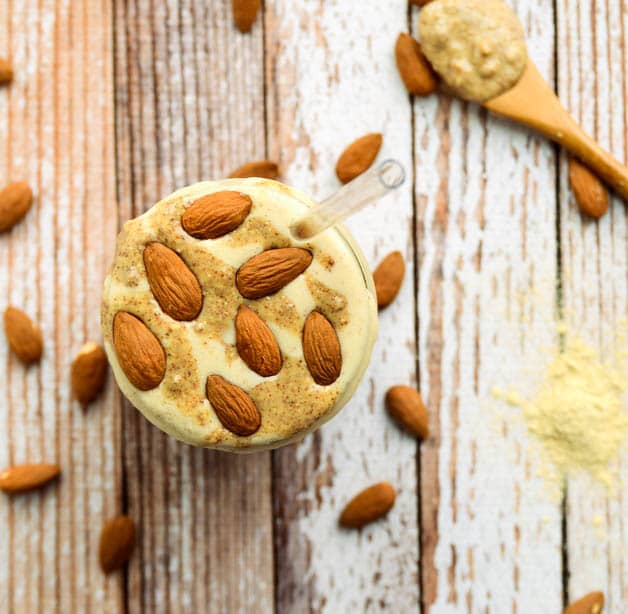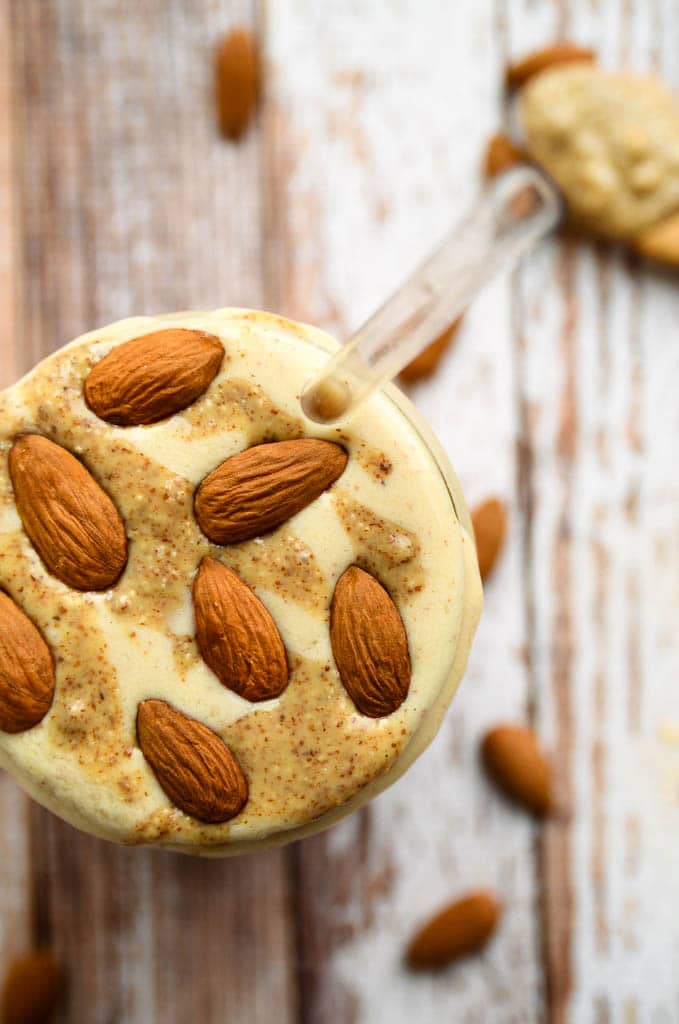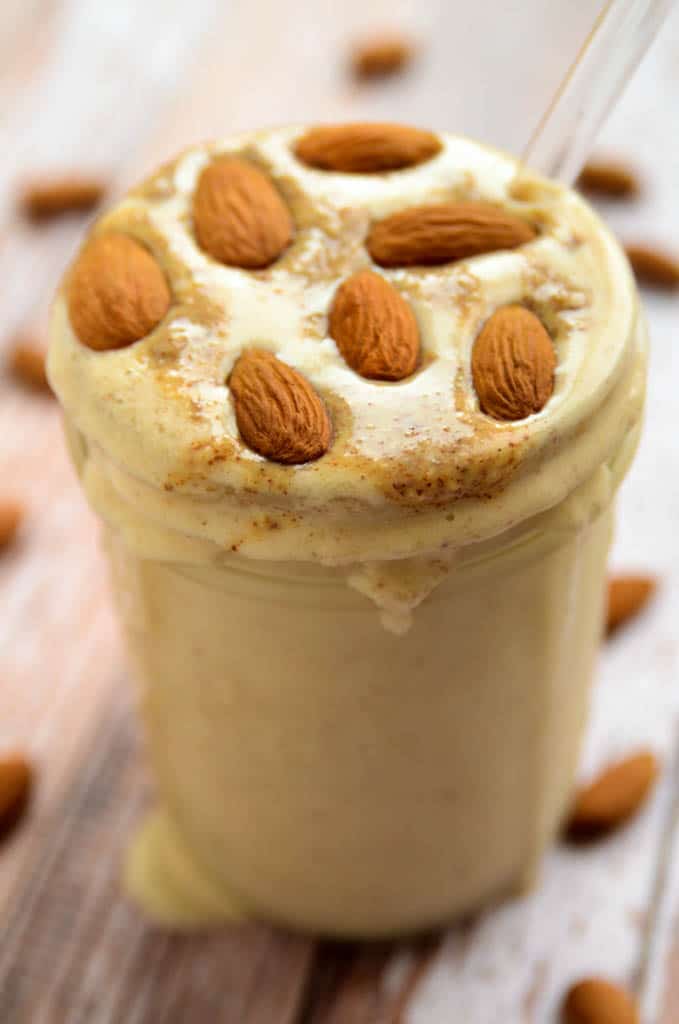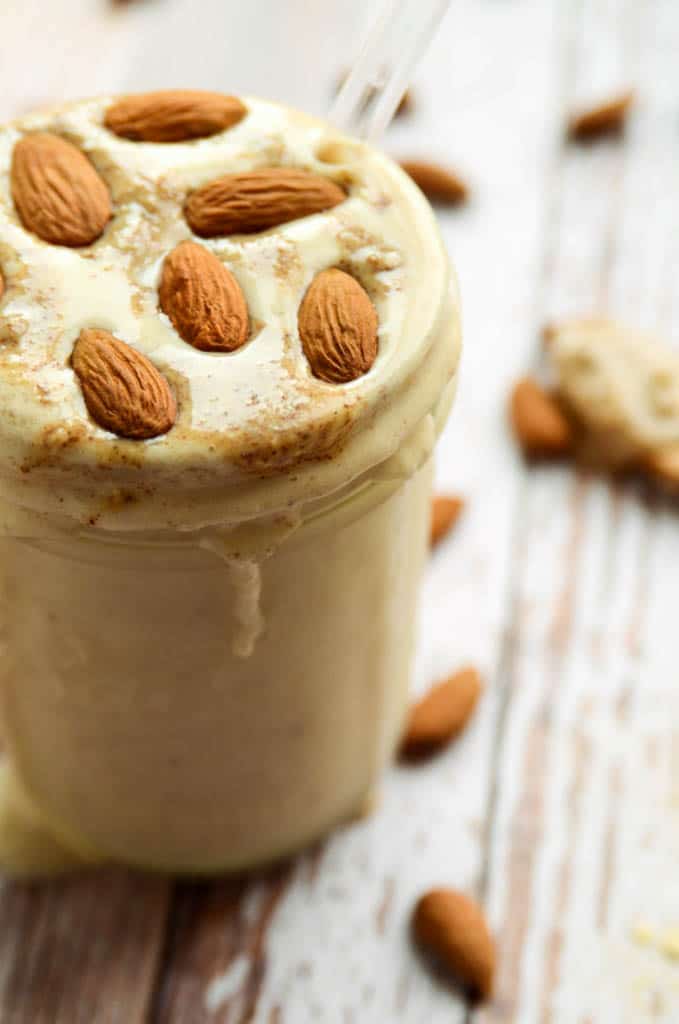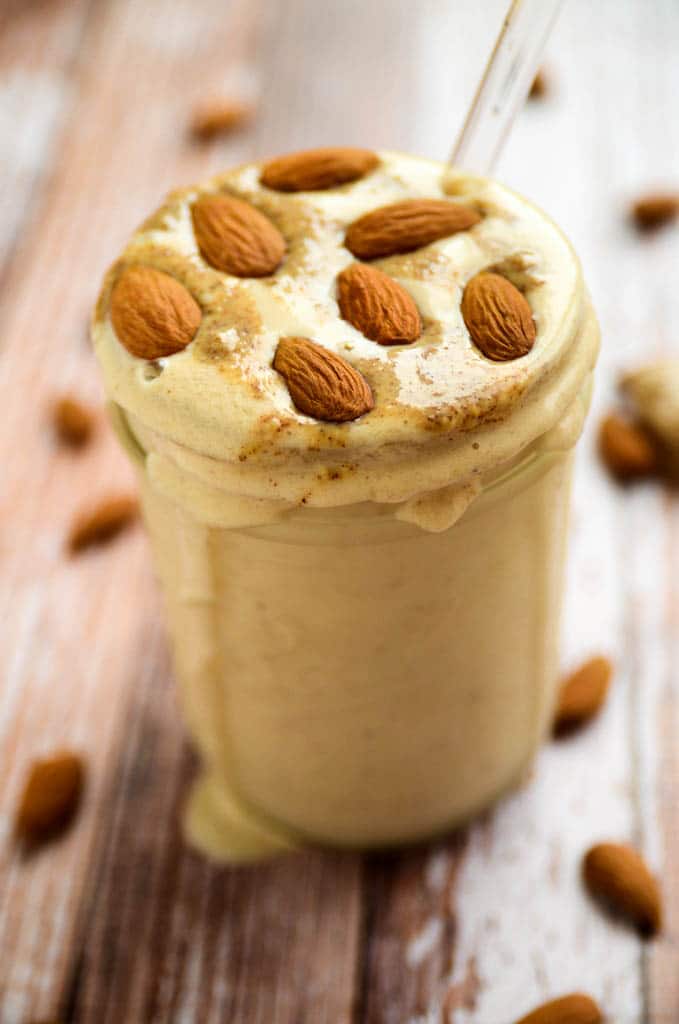 📖 Recipe
Almond Butter Maca Madness Smoothie
Energizing, skin-clarifying, vitamin-rich maca is blended with frozen bananas, almond butter, almond milk, and vanilla extract to create a smoothie that is thick, creamy, sweet, and satisfying.
Ingredients
2

frozen bananas

1

cup

unsweetened almond milk

1

tablespoon

almond butter

1

heaping tablespoon maca powder

½

teaspoon

pure vanilla extract

optional: raw almonds for garnishing
Instructions
Add all ingredients to a high-speed blender and blend for 2-3 minutes or until smooth and creamy.

Pour into a glass and enjoy.