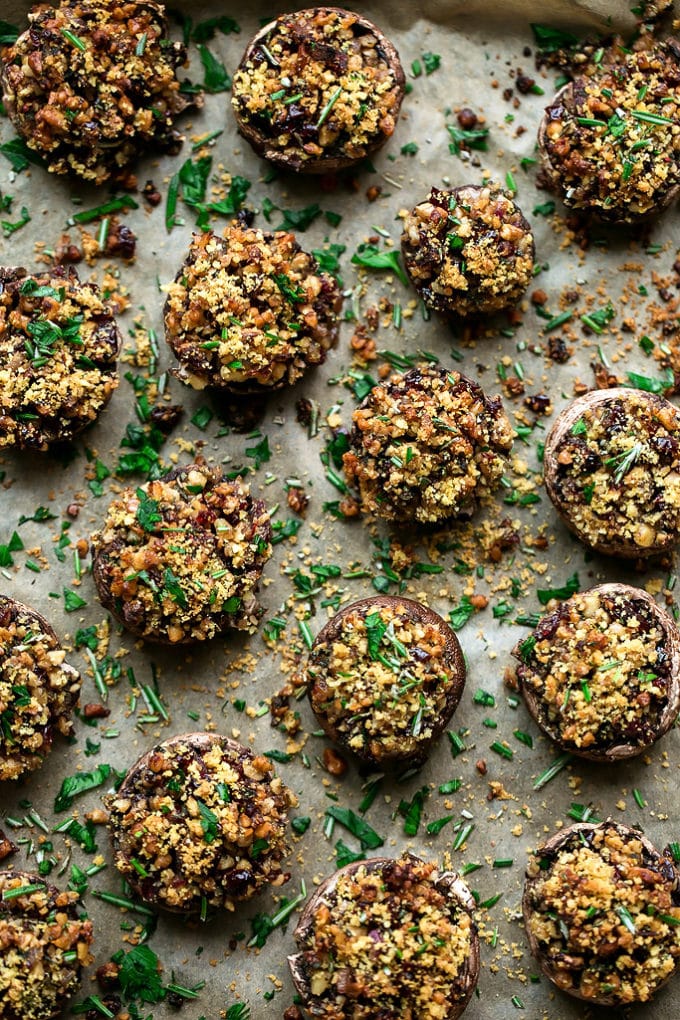 It's hard to believe that the holidays are just around the corner. For us, this year is shaping up to be a little different than in the past, because we'll be hosting Thanksgiving at our place. We've lived in the same condo for three years now, and although it still feels plenty spacious for the two of us, it's capacity quickly maxes out in entertaining scenarios. What we have: a lovely kitchen island that seats six. What we don't have: a dining room or even a proper table. While four to six feels like a proper dinner party, it's typically 'standing room only' or 'general admission seating' on our living room floor once we hit 8+.
We happily make do for casual gatherings, but I cringed at the thought of my stylish, nearly 90-year-old grandma eating her holiday dinner while standing. Although to be fair, she probably wouldn't mind one bit considering she has the attitude and energy of a young adult (the woman still owns her own company and works full-time). Even so, the idea wasn't sitting well, so we've decided to improvise. The plan is to shift our furniture around a bit, rent two large tables, a bunch of chairs, and create one large dining space in the center of our living room. Worth every bit of the extra effort if it means we'll all be gathered around a single table.
Now that the spacing dilemma has been tackled, we're moving on to something far more delicious: the food!
These Vegan Walnut, Sage & Cranberry Stuffed Holiday Mushrooms will most certainly be making an appearance at the gathering as well as a whole host of other plant-based goodies. What I love most about these is that everyone seems to enjoy them—vegan, vegetarians, and meat-lovers alike—so they make a great addition to any holiday spread. Plus, they come together in a pinch and the recipe can easily be double, tripled, or even quadrupled to feed a crowd.
To make them, you'll start by preparing the filling. Raw walnuts and a couple cloves of garlic are pulsed in a food processor until finely chopped (if you don't have a food processor, you can just as easily chop by hand).
Then, add the walnuts and garlic to a pan with a bit of olive oil, diced shallot, chopped fresh sage, rosemary, thyme, salt, and pepper. Sauté the mixture for a quick 5 minutes, or until the shallot begins to soften. Remove the pan from the heat and stir in the chopped dried cranberries and a dash of sherry vinegar to make the flavors POP. Season with a bit more salt and pepper, and then it's time to get stuffing…
You'll stuff the filling into cremini mushroom caps that have been stemmed and scraped to make room for all that savory goodness.
Stuff the caps one at a time, top each with a sprinkle of homemade walnut parmesan (optional), and bake for 15 to 18 minutes, or until the mushroom caps are tender and juicy.
Then, sprinkle with more walnut "parmesan" and a bit of chopped parsley, if you're feeling it, and serve warm.
The walnuts and herbs offer a lovely savoriness while the dried cranberries lend a delightful burst of sweetness that balances the earthiness of the mushrooms. These one-bite holiday appetizers were designed to please a crowd while limiting the preparation to a minimum. That way, you can spend more time enjoying your guests' presence and less time fussing about in the kitchen.
I hope these bring a little extra joy and gratitude to your holiday gatherings! ♥
VEGAN WALNUT, SAGE + CRANBERRY STUFFED HOLIDAY MUSHROOMS
Cremini mushrooms are stuffed with a savory mixture of walnuts, dried cranberries, and holiday-inspired herbs. Then, they're topped with vegan "parmesan" and roasted to perfection. These stuffed mushrooms make a great appetizer at a holiday gathering and the recipe can easily be doubled or even tripled for a large crowd. Happy entertaining!
Ingredients
1

pound

large cremini mushrooms or small portobello mushrooms

(stemmed, 16 ounces, about 12 mushrooms with a 2-inch diameter)

1 1/4

cups

raw walnut pieces, divided

2

cloves

garlic, smashed and peeled

1

tablespoon

extra-virgin olive oil

1/2

cup

finely diced shallots

(about 2 medium shallots)

2

tablespoons

finely chopped sage leaves

2

teaspoons

minced fresh rosemary

1/4

teaspoon

dried thyme

1/4

teaspoon

plus 1/8 sea salt, divided, plus more to taste

Freshly ground black pepper, to taste

1/3

cup

dried cranberries, finely chopped

1

teaspoon

sherry vinegar

1

tablespoon

nutritional yeast flakes (for the walnut "parmesan")

1/4

cup

flat-leaf parsley, stemmed and finely chopped (optional)
Instructions
Preheat oven to 400F. Line a large baking sheet with parchment paper.

Use a small spoon to gently scrape away the gills from each mushroom. You'll be surprised how much you'll scrape out of those little mushrooms, and more space equals more filling!

Add 1 cup of the walnuts and the garlic to a small food processor and pulse 15 to 20 times, or until very finely chopped or coarsely minced.

Heat a large sauté pan over medium-low heat and add the olive oil, walnut mixture, shallots, sage, rosemary, thyme, 1/4 teaspoon of the sea salt, and black pepper, and continue to cook for 5 minutes, or until the shallots soften and the walnuts are lightly toasted, stirring frequently. Remove from the heat and stir in the cranberries and sherry vinegar. Taste and season with more sea salt and black pepper, if desired (I recommend adding another 1/8 to 1/4 teaspoon sea salt and another pinch of black pepper).

Prepare the walnut "parmesan" topping (if using). Add the remaining 1/4 cup walnuts and 1/8 teaspoon sea salt to a small food processor along with the nutritional yeast flakes. Process for 20 seconds, or until the mixture resembles finely grated parmesan cheese. Set aside.

One at a time, pick up each mushroom and use a small spoon to fill it. Use the back of the spoon to gently compact the mixture into the mushroom cap and transfer to the lined baking tray. Repeat, stuffing all of the mushrooms. (I find it easiest to hold the mushrooms over the pan with the walnut filling while stuffing. That way, excess filling falls back into the pan instead of on the lined tray.) Sprinkle the top of each mushroom with a generous pinch of the walnut "parmesan" (if using). (You'll have quite a bit of leftover parmesan that you can use to garnish before serving.)

Bake for 16 to 20 minutes, or until the mushrooms are tender and the top of the filling is golden brown.

If desired, garnish the mushrooms with another pinch of parmesan and sprinkle with the parsley. Serve immediately.