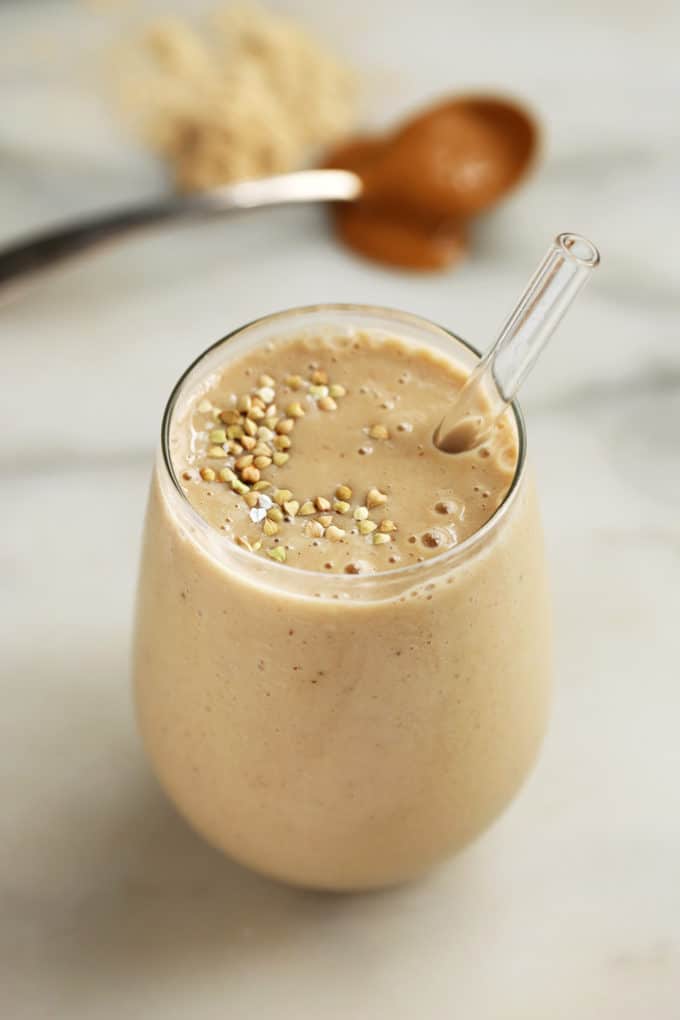 My very favorite smoothie over the last year has been the almond butter maca smoothie I posted last spring.
Well, this remixed peanut butter version just claimed the upcoming year.
Maca powder is my go-to addition to morning smoothies because of its energizing properties. It's rich in vitamins B, C + E; helps balance hormones and mood; increases energy + stamina; and has skin-clarifying properties. Maca has a nutty, malted flavor so it pairs well with creamy, nut-inclusive recipes like this one.
Just five ingredients — frozen bananas, plant milk, peanut butter, maca powder, and pure vanilla extract — go into this smoothie. Add them to a blender, blend on high until ultra-smooth, and serve. As someone who doesn't allow for a lot of extra time in the mornings, I usually blend this smoothie, pour it into a mason jar, screw on a lid, toss it in my bag, and run out the door. Most days, I wait until I'm at work to drink it, and my 30-minute commute doesn't seem to affect the flavor. Together, maca + banana provide an awesome energy and mood boost, an observation that, for me, is almost exclusive to that pairing.
The taste of this smoothie resembles a peanut butter shake with a subtle malted flavor from the maca. Plus, it's luxuriously creamy and rich. Dessert for breakfast with a kick of energy and good vibes? I'll take it.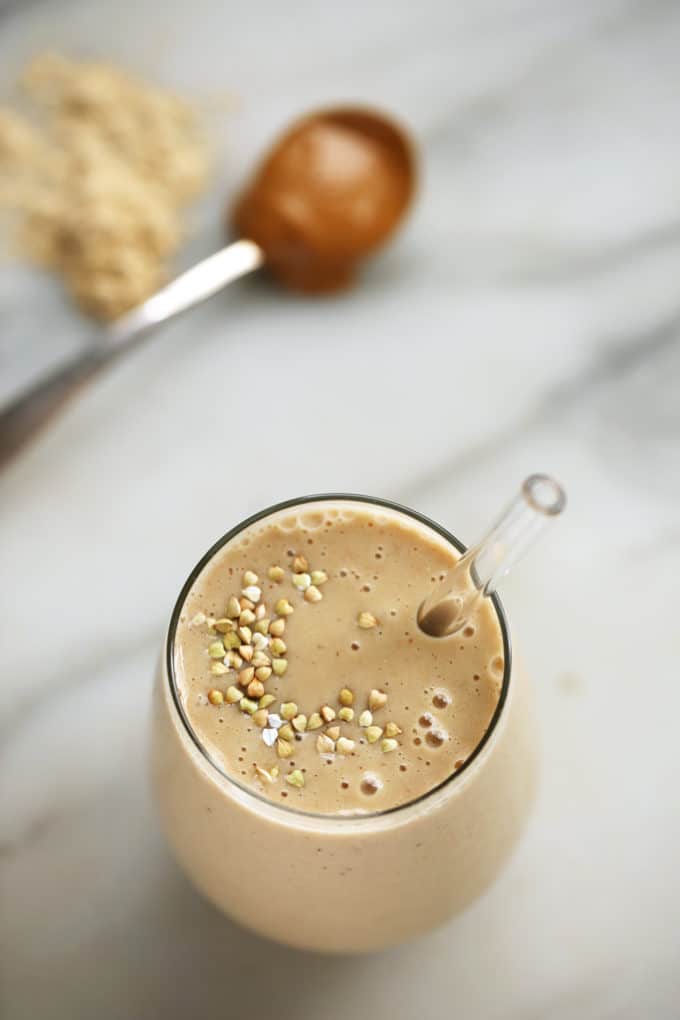 Peanut Butter Maca Smoothie
Author:
Ashley Melillo | Blissful Basil
Ingredients
2 large frozen bananas
3/4 to 1 cup plant milk
1 tablespoon natural peanut butter
1 tablespoon maca powder
1 teaspoon pure vanilla extract
Instructions
Add all ingredients to a high-speed blender and blend on high until smooth.
Notes
If you want to cut the richness of this smoothie, simply substitute water for half or all of the plant milk.