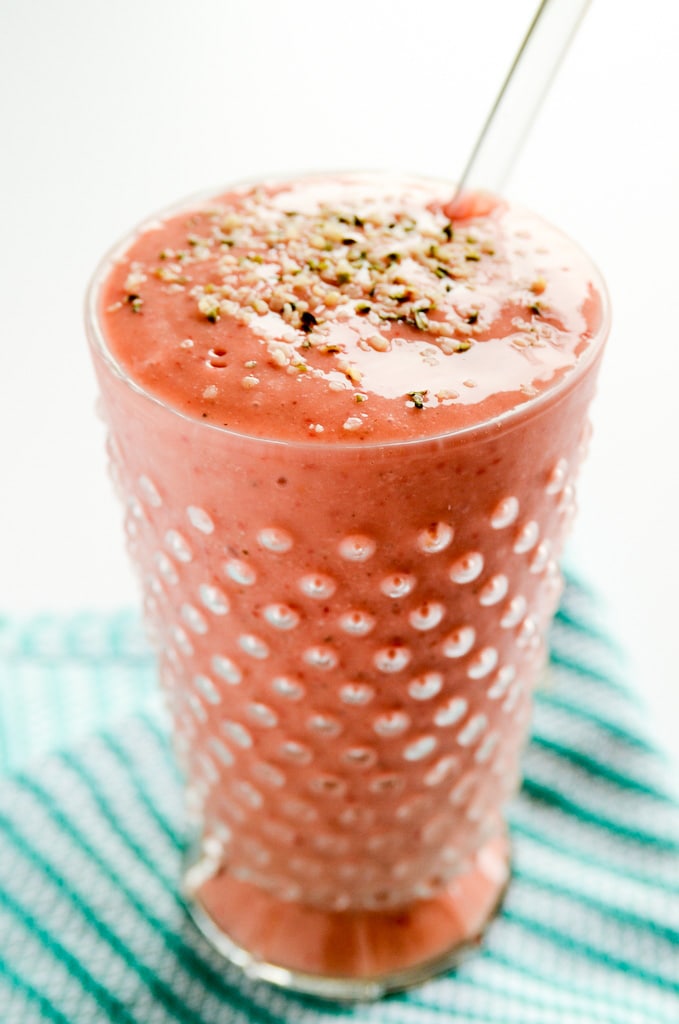 The best things in life are simple and sweet.
In the case of this creamy strawberry-mango smoothie, the best things in life are also dreamy, protein-rich, easy on the eyes, and satisfying.
It's impossible to deny that adding bananas to smoothies adds a rich creaminess to their texture, but what happens when you also include silky-smooth mango in your smoothie? That's right. Silky-smooth creaminess that will leave you smiling after each and every sip.
With just five whole, plant-based ingredients, you can have yourself a glass of peachy-pink bliss. A frozen banana, strawberries, mango, almond milk, and hemp seeds are added to a blender and whirled into a delightful little smoothie. The hemp seeds up the protein count to a total of 10 grams, and you can always toss in another tablespoon or two if you're looking for an even higher number. Hemp seeds are a complete protein source and are therefore highly-efficient at restoring our bodies' protein stores. Plus, they add a lovely richness to smoothies without overpowering other flavors.
This has been one of my go-to smoothies to enjoy throughout the summer. Despite enjoying it a countless number of mornings, I still haven't grown tired of it. It's a keeper and a pretty one at that.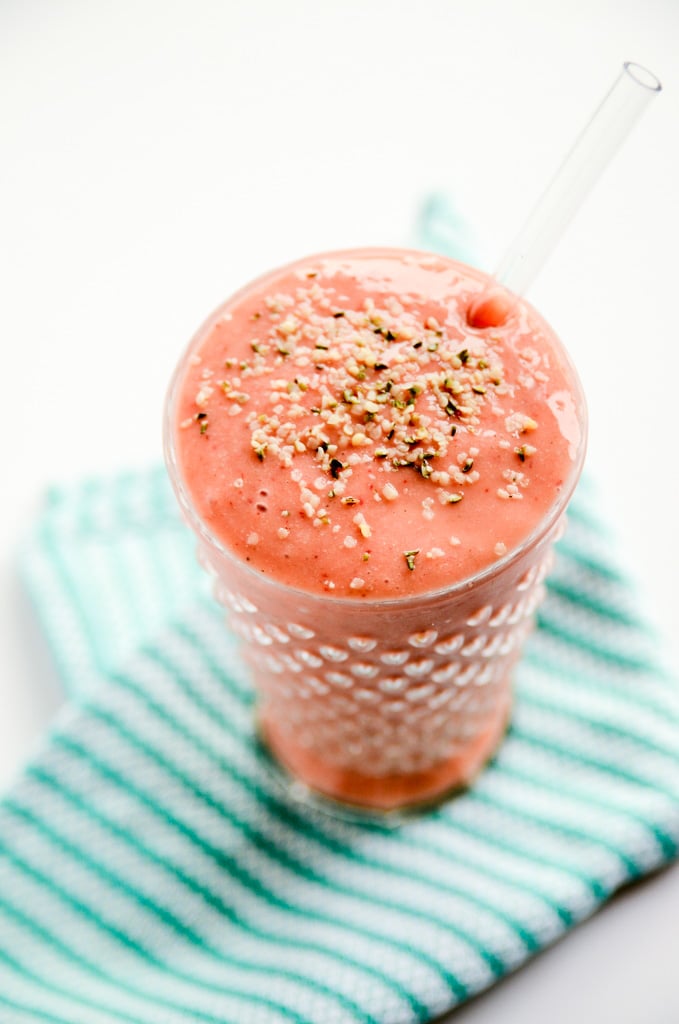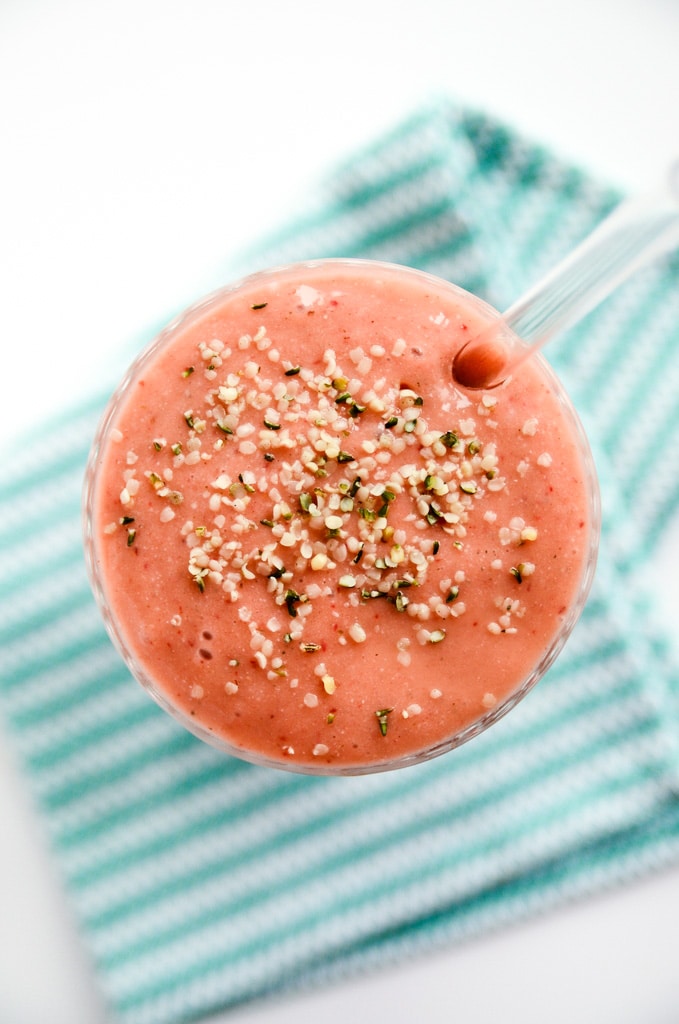 Creamy Strawberry-Mango Protein Smoothie
Author:
Ashley Melillo | Blissful Basil
Recipe type:
Smoothie, Breakfast
Ingredients
1 frozen banana
1 cup fresh strawberries
1 cup fresh mango
1/2 cup almond milk
2 tablespoons hemp hearts
Instructions
Add all ingredients to a high-powered blender. Blend on high for 1-2 minutes or until completely smooth.
Pour into a glass and serve immediately.