Nutty.
Dense.
Sweet.
Wholesome.
Creamy.
Rich.
Sink-your-teeth-in delicious.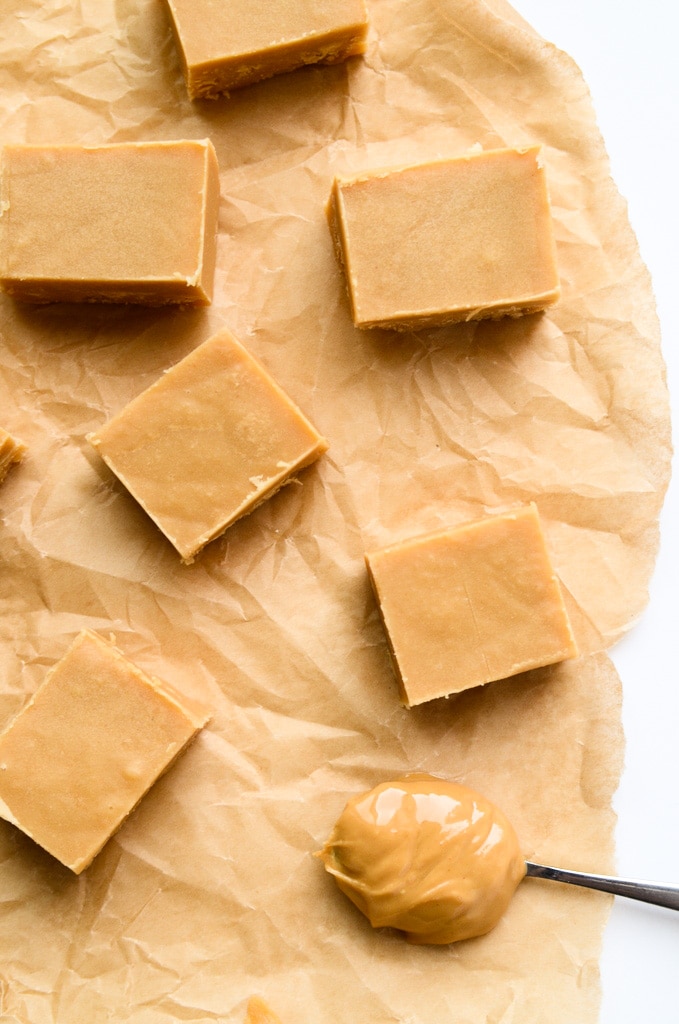 And did I mention this is the easiest recipe ever??
It's so easy that I feel a twinge of guilt creating an entire blog post around it.
But denying this recipe a post wouldn't be fair because this is the best. fudge. ever.
…and the best fudge ever does as it pleases and gets its very own post.
With just three unprocessed, plant-based ingredients, you can have your fudge and feel good too. Coconut butter, creamy peanut butter, and pure maple syrup are whisked together in a pan over the stove for all of five minutes. Five minutes. That's it. End of summer-stove-using story. The mixture is then poured into a 4×6 pan or container (confession: I use a small, rectangular airtight container… no fancy business in my kitchen), refrigerated for a few hours, and then sliced into squares of peanut butter heaven. It almost sounds too simple to be good but trust me, this fudge will make you weak in the knees. Peanut butter lovers only, please.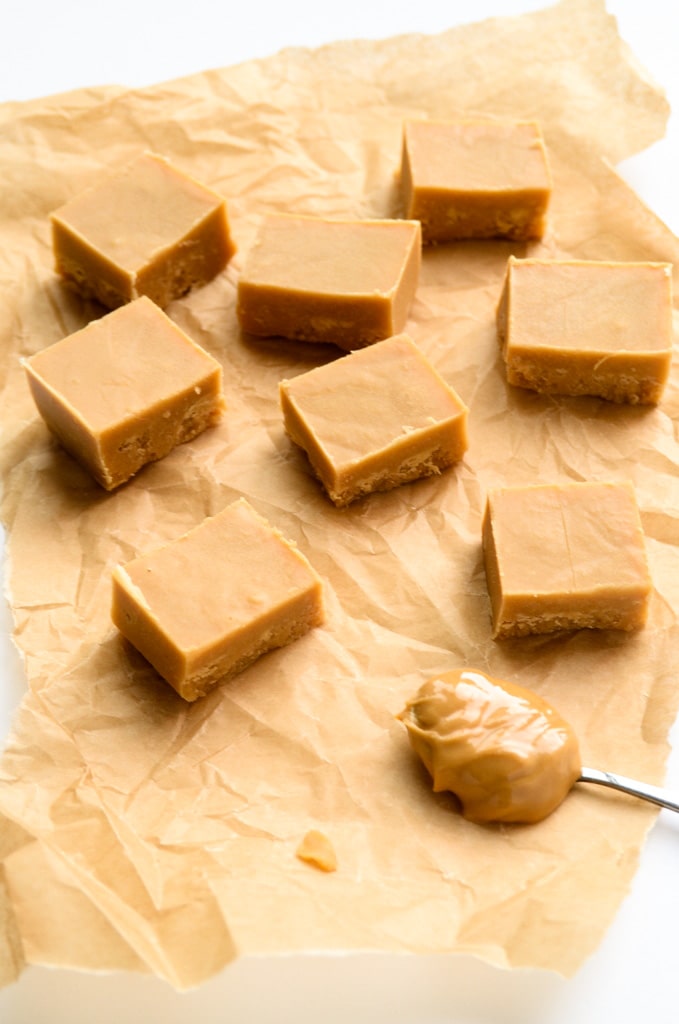 3-Ingredient Peanut Butter Fudge
Easy, healthy + addictive 3-ingredient peanut butter fudge made from wholesome, plant-based ingredients.
Author:
Ashley Melillo | Blissful Basil
Recipe type:
Dessert, Snack
Ingredients
1/2 cup coconut butter
1/3 cup creamy peanut butter
2 tablespoons pure maple syrup
Instructions
Add all three ingredients to a double boiler. Heat for 4-5 minutes, stirring constantly, or until completely melted together.
Grease a small 4x6 pan or container with coconut oil and pour the mixture into it. Drop the container on the counter a few times to smooth out the top of the fudge.
Refrigerate for 2 hours or until set. Turn container over and tap to release the fudge. Slice and enjoy.
Store in refrigerator.
Notes
For a Paleo option, substitute sunflower seed butter for peanut butter.